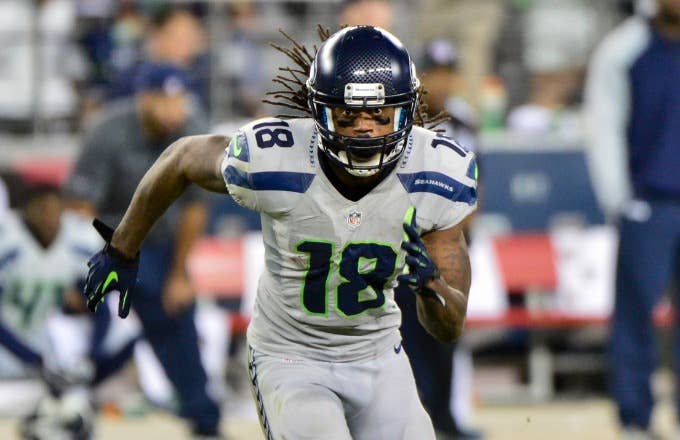 When healthy, Sidney Rice was one of the most explosive wide receivers in the entire NFL over the course of the last seven seasons. However, "healthy" is something that, unfortunately, hasn't applied to him very often in recent years.
Since 2010, Rice—who was drafted by the Vikings back in 2007 and played in Minnesota before signing a five-year, $41 million deal with the Seahawks in 2010—has missed 25 games. He has also suffered a number of concussions. And those concussions are reportedly the reason Rice has decided to call it quits at the age of just 27. Earlier today, a source close to Rice revealed that he has a lot of concerns about his long-term health that stem from the concussions. So he's hanging his cleats up now before he suffers any more of them.
Rice will finish his career with 243 receptions, 30 touchdowns and 3,592 receiving yards. Best of luck to him in whatever he decides to do next.
[via NFL]