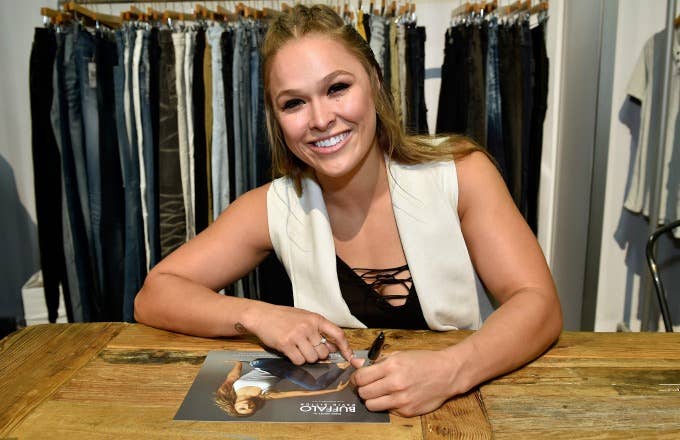 Will Ronda Rousey fight in 2016? That's the question people have been trying to answer since the start of the year, and now we finally have an answer to it: Rousey will fight in 2016—even though we'll have to wait until the second to last day of the year to see it happen.
UFC president Dana White appeared on Fox Sports 1's The Herd on Wednesday afternoon and revealed that Rousey is going to take part in UFC 207 on December 30 in Las Vegas. Her opponent will be Amanda Nunes, who currently holds the UFC Women's Bantamweight Championship belt that Rousey lost to Holly Holm in stunning fashion back in 2015.
White also revealed that if Rousey is able to beat Nunes at UFC 207, it may result in her fighting Cris Cyborg next. Cyborg has been calling for Rousey for months now.
Rousey hasn't spoken publicly about her return yet, but Nunes posted this on Instagram a short time after White made his announcement:
It's great to hear that Rousey is finally going to start fighting again.