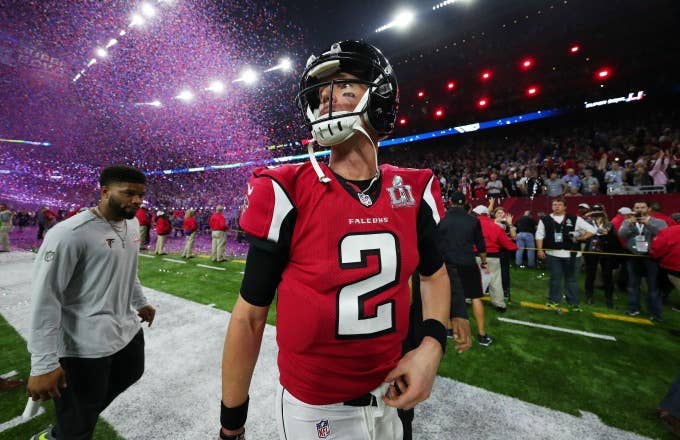 The internet is never, ever, ever, ever going to let anything distract people from the fact that the Warriors blew a 3-1 lead in the 2016 NBA Finals. Truth be told, the "3-1" jokes that flooded social media in the days, weeks, and months after Golden State's epic collapse have run their course and, at some point, they'll go the way of the overused Crying Jordan meme. But they're never going to disappear completely—and they'll serve as a constant reminder of what could have been for the players who were on the Warriors last season.
People still send out 3-1 tweets on a regular basis, more than nine months after the end of the Finals as evidenced by these tweets sent out over the last 10 days:
But is 3-28 here to replace it?
When I woke up this morning, I thought today was just going to be a regular, run-of-the-mill Tuesday. But apparently, 3/28 is National Black Forest Cake Day (mmm), National Weed Appreciation Day (not that weed, guys), National Something on a Stick Day (WTF is this and does it really need its own day?), and what's been called "Happy Falcons Day." And while most people have ignored the first three days we just mentioned today (minus the people who just read "National Weed Appreciation Day" and left without finishing the rest of that sentence), Happy Falcons Day has struck a chord with many sports fans since it's a day that's being held on 3/28 to celebrate, er, "celebrate" the 28-3 lead the Falcons blew in Super Bowl LI. Atlanta led by 25 points late in the third quarter before Tom Brady and the Patriots came storming back to make the biggest comeback in Super Bowl history and win the game.
Those who live in Atlanta are most definitely not celebrating the day. After weeding through more than 50 Twitter accounts, we can also confirm that no Falcons players appear to have acknowledged the day's existence thus far. But everyone else is having a ball with it and sending out different "3-28" tweets. There have been so many posted on Tuesday that "Happy 3-28" and other variations of that phrase have been trending on Twitter for most of the day.
If you somehow haven't come across any 3-28 tweets, we've got you covered. Here's a sample of how people are celebrating Happy Falcons Day:
Unfortunately for the Warriors, we highly doubt this is going to get them off the hook. People celebrated 3/1 with 3-1 jokes earlier this month, and when the NBA Playoffs start, we can pretty much guarantee that you're going to see plenty of 3-1 mentions on your Twitter timelines. But hey, if nothing else, at least the Warriors and their fans can rest easy on 3/27 every year from now on knowing that 3/28 is coming, right?
Er, yeah: