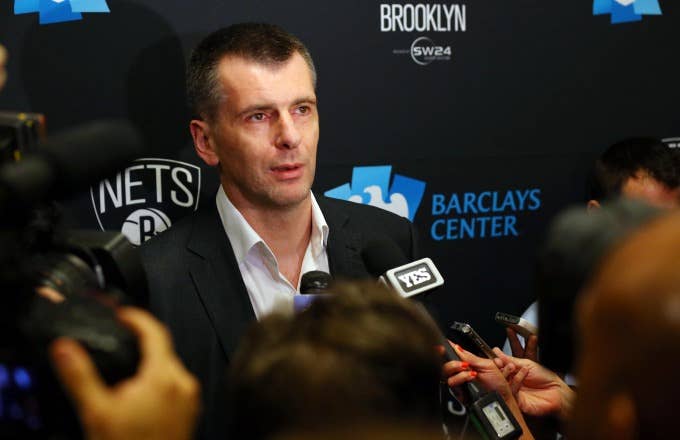 Back in June, seemingly out of nowhere, then-Nets head coach Jason Kidd decided that he didn't want to coach in Brooklyn anymore. Even though the Nets made it to the second round of the 2014 NBA Playoffs with Kidd at the helm, he had his sights set on becoming the new head coach of the Bucks—yes, the Bucks—and the Nets didn't do much to stop him from fleeing to Milwaukee. In fact, they allowed him to speak with the Bucks and then orchestrated a deal that sent him to the team in exchange for draft picks. So it worked out for everyone in the end.
It doesn't sound like Nets owner Mikhail Prokhorov was all that upset about Kidd leaving, either. Last night, he was asked about Kidd's departure from the team. And he delivered a very blunt message to his former coach.
"Don't let the door hit you where the good lord has split you," he said.
Damn. No love lost between those two, huh?
For those wondering, the Nets and Bucks will meet in Brooklyn for the first time since Kidd left on November 19.
[via The Big Lead]