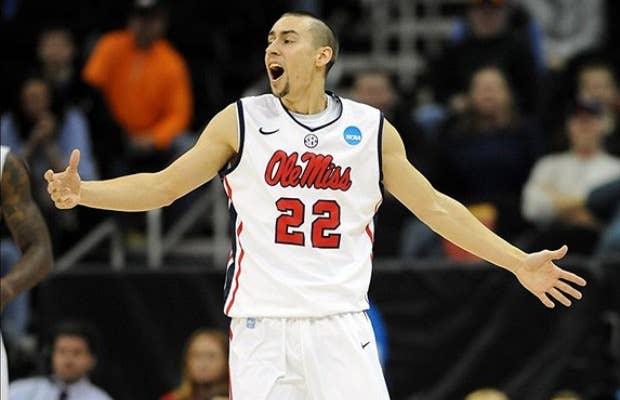 Ole Miss got upset by LaSalle in thethird round of the 2013 NCAA Tournament last night. And, you know what that means, right? No more Marshall Henderson. *sad face*
He gave the college basketball world one last parting gift, though. As he walked off the court after the game in Kansas City, Henderson gave not one but two middle fingers to the crowd. And, he reportedly did so for a pretty good reason:
I asked Marshall Henderson why he flipped off the crowd: "someone yelled that my sister is a whore and said something about cocaine."
Henderson said he's always going to react, especially when someone says something to him after a loss and "in a moment like that."