 The Aaron Hernandez saga came to an abrupt end on Wednesday morning. The former Patriots tight end, who was sentenced to life in prison back in 2015 for killing his former friend Odin Lloyd in 2013, reportedly hanged himself in his jail cell at approximately 3 a.m. and died about an hour later. He was 27 and just five years removed from signing a $40 million contract extension with New England and solidifying himself as one of the best tight ends in the NFL.
When I first heard the news about Hernandez this morning, just minutes after I woke up, I felt surprised. I knew the Patriots were planning on visiting Donald Trump at the White House on Wednesday afternoon, and I assumed that would be the big Patriots-related story of the day. Never did I think I would be waking up to the news of Hernandez killing himself overnight, so I was shocked to see the Massachusetts Department of Corrections statement about his death getting retweeted over and over and over again on my timeline.
But Hernandez's death sparked a range of other emotions in people outside of simply shock. There were those who were happy to hear that he had died just days after being found not guilty in a double murder trial that was separate from his original murder trial:
There were also those who were genuinely sad to hear that Hernandez had passed away, despite what he had done during his life: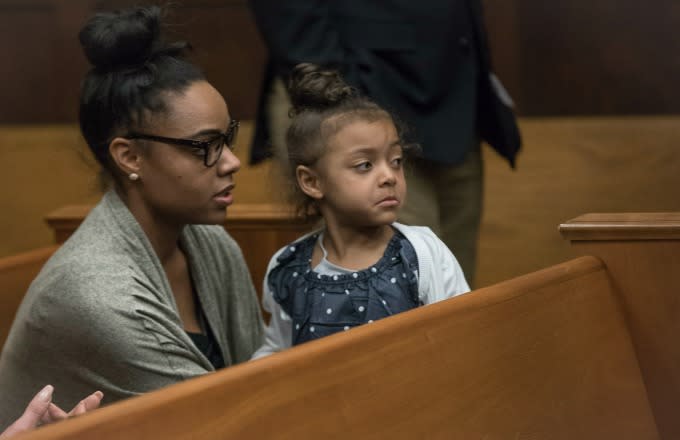 There were, unfortunately, people who made light of the situation and cracked jokes at Hernandez's expense. (You can go find those tweets on your own, if you want to lose a little bit of faith in humanity.) And there were those who didn't believe the Massachusetts DOC statement for a second and attempted to launch conspiracy theories related to Hernandez's death:
Social media is always divided over just about everything. But this was the most divided I've seen people on a singular subject in a long time. Even now, nearly 12 hours after Hernandez's death was first announced, people still seem to be trying to sort out their emotions and figure out how they feel about Hernandez dying.
I've been doing the same thing. My initial reaction was, as I mentioned, surprise and shock. As someone who has covered various Hernandez stories over the course of the last four years, I thought I had seen and heard just about everything when it came to Hernandez. But the end of his saga provided one last twist that no one saw coming.
I also felt a little ashamed. The Hernandez story had become such a circus in recent years with all of us in the media covering everything from the pen pals he accumulated in prison to his various court appearances that I had, at some point, stopped looking at Hernandez as a human being and instead looked at him as a character in a crazy storyline. I looked forward to finding out what was going to happen with him next, not because I necessarily cared about him as a person, but because I had gotten wrapped up in the plot that was his life. And when I heard that he was dead, I suddenly realized that, even though he definitely didn't seem like the greatest guy in the world (to say the least...), he wasn't some TV villain that was created to entertain us. He was a real-life tragic figure with flaws beyond most peoples' wildest imaginations.
But mostly, I felt heartbroken this morning. Heartbroken because the Lloyd family will have an even harder time finding peace in their lives now that Hernandez has died. Heartbroken because the families of Daniel de Abreu and Safiro Furtado, the two men who were killed in a drive-by shooting involving Hernandez in 2012, will never get the answers they were looking for during Hernandez's recent trial. Heartbroken because Hernandez's brother D.J.—who spoke at length about Aaron during an extensive interview in 2016—will never get the chance to visit his brother again. Heartbroken because the Hernandez family as a whole will have to spend the rest of their lives answering for Aaron's bad decisions.
But more than anything else, I was heartbroken because I couldn't stop thinking about Hernandez's 4-year-old daughter Avielle, who made a rare appearance in court recently. She was still a baby when Hernandez was arrested for killing Lloyd, and while I'm sure she's been shielded from most of the information that's out there about her father, the only real memory she will have of him is that he spent the first four years of her life bouncing around from courtroom to courtroom to fight the awful accusations made against him.
It's a sentiment others shared with me:
I can understand why some people might not feel sad over Hernandez's death. I can even understand why some people might be happy about it. Hernandez gave people plenty of reasons to dislike and even hate him during his life, and the fact that he wasn't charged with killing de Abreu and Furtado last week is going to leave a bad taste in many peoples' mouths since it was the final major event before his death.
But at the end of the day, it's hard for me to celebrate Hernandez's death when there are just so many heartbreaking aspects that surround it. This man caused so many people so much pain, and that pain isn't going to go away just because he's gone.