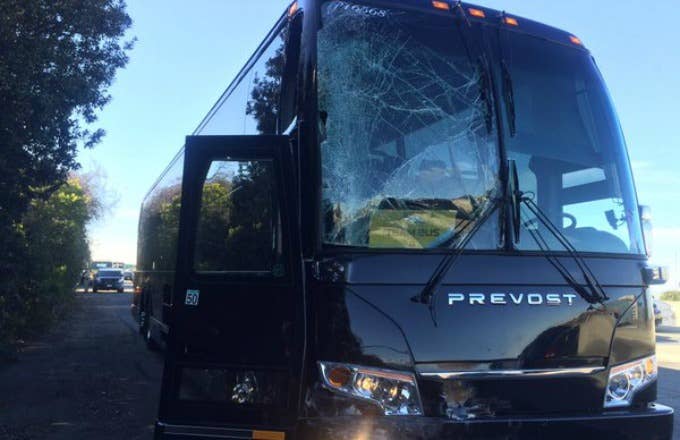 Uh oh. Let's hope this isn't a sign of things to come for the Broncos.
According to multiple reports, one of the Broncos' team buses was involved in a minor accident on a California highway about 10 minutes away from Levi's Stadium this afternoon.
No one was hurt, but the crash reportedly took place after one of the buses swerved to avoid another bus and accidentally clipped a motorcycle cop. DeMarcus Ware sent out this tweet about it:
It's good to hear that everyone—including the cop—is OK. The Broncos have returned to their hotel in Santa Clara, Calif. and are gearing up for Super Bowl Media Day, which is set to take place tonight.
Send all complaints, compliments, and tips to sportstips@complex.com.
[via TMZ Sports]