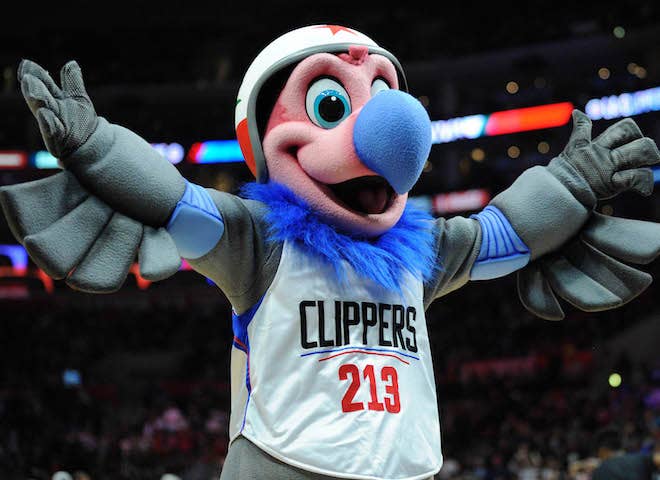 UPDATE: Looks like Ballmer is down.
@kanyewest

Better than lunch. Let's grab a Clips game together and talk
Not everyone was as enthusiastic as Clippers owner Steve Ballmer was when he unveiled Chuck the Condor as the team's mascot. That's no surprise: Who thought a condor with a helmet was a good idea? Anyways, Kanye West is one of the many who disapprove of Chuck the Condor. But instead of just criticizing, West offered his creative services.
Steve Ballmer can I please redesign the Clippers mascot
Ballmer hasn't responded; he's probably off finding more things to be insanely enthusiastic about. But Chuck the Condor likes the unfortunate way he looks. He took exception to West's tweet.