Russell Westbrook's Brother Appeared on Twitter Spaces to Defend Lakers Point Guard Against Critics
Russell Westbrook's brother took to Twitter Spaces late Saturday night to defend the Lakers point guard against critics following a blowout loss to the Nuggets.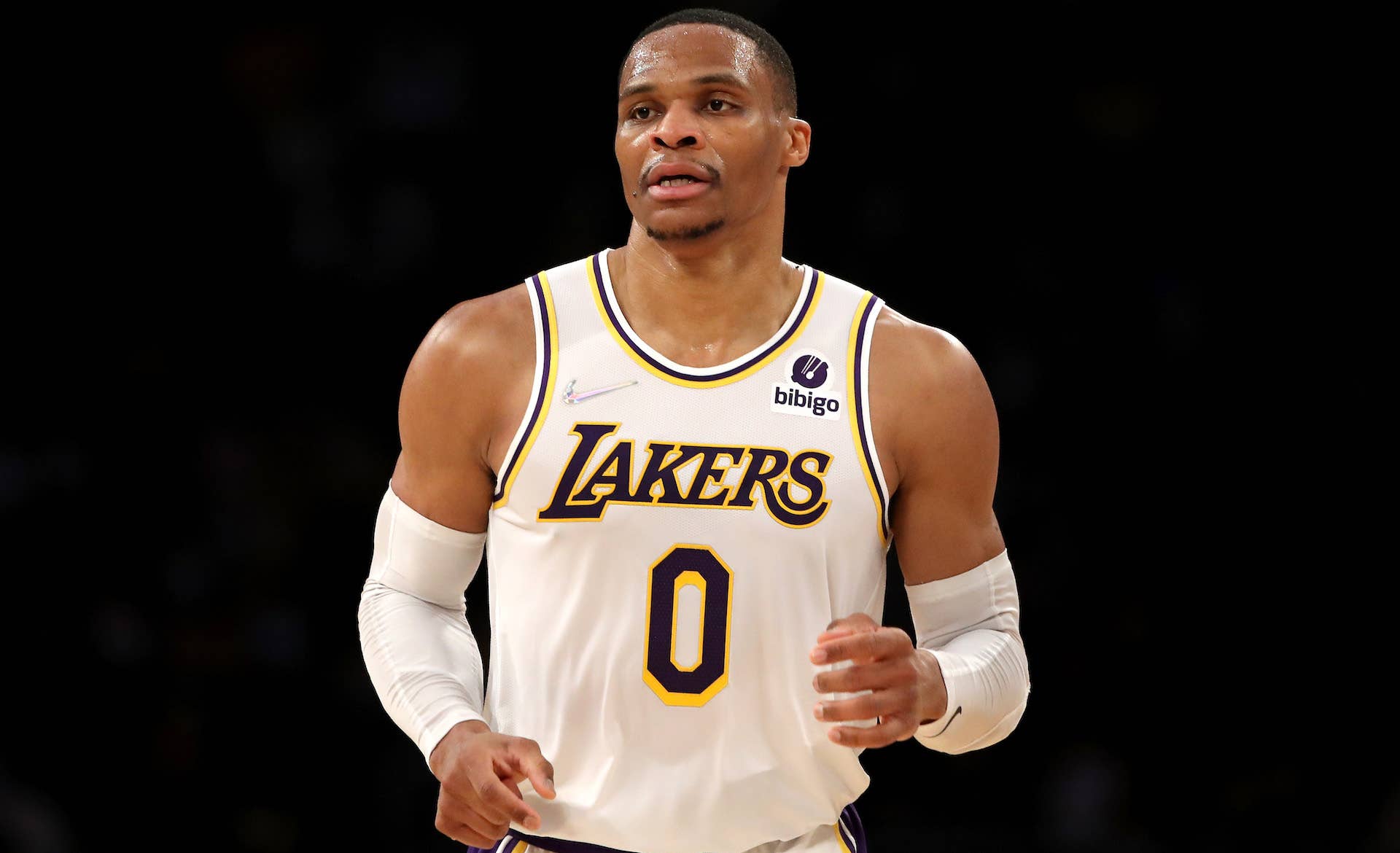 Getty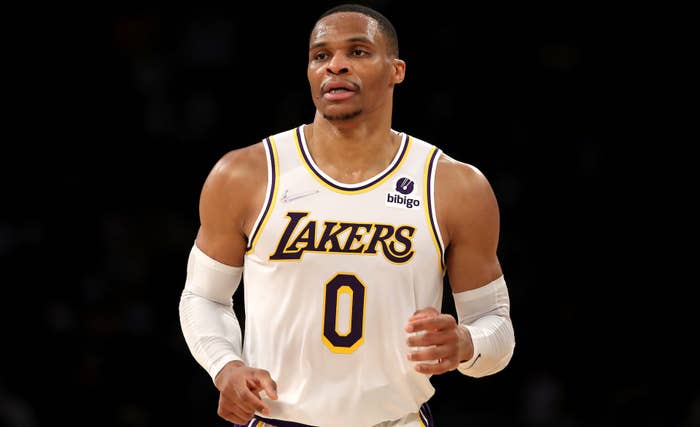 Los Angeles Lakers fans took to Twitter Saturday night to blast Russell Westbrook after the team's embarrassing 37-point loss to the Denver Nuggets.
Granted, even Westbrook himself is aware of his epic shooting slump. Following another poor performance against the Sacramento Kings on Wednesday, the polarizing point guard held himself accountable for his recent shooting struggles. 
"For me, I don't point fingers," Russ told reporters. "I always look at myself and figure out ways to become better, but one thing I never do is panic. I never lack confidence in myself and what I'm capable of doing, but I am and will put more pressure on myself to be better, especially on the offensive end and making some shots as we move forward. That's for me something I can move forward with and something I can look myself in the mirror and be able to make adjustments to be needed."
Ray Westbrook, Russ' younger brother, appeared in a Lakers chat on Twitter Spaces following L.A.'s game against Denver to defend the point guard against his harshest critics. 
"I'm a realist when it comes to basketball. Yes, he turns the ball over. Yes, he misses layups. But y'all on here really talking some straight bullshit," Ray said. "I'm not going to let somebody come on here just to slander my brother."
Ray went on to remind Lakers fans that they aren't aware of what's actually going on behind closed doors. As such, they should tread lightly before deciding to blame his brother for the team's struggles this season.
Check out his full back-and-forth with Lakers fans below.