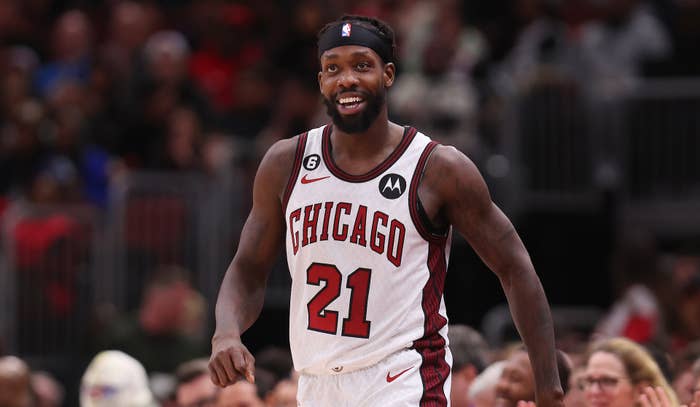 Patrick Beverley, who the Los Angeles Lakers traded to the Chicago Bulls at the deadline, claims he demanded a trade from the former.
Beverley revealed the news Tuesday on the latest episode of his Barstool Sports podcast.
"Tell the viewers what really, really, went down in LA," Beverley shared. "I don't mean cup of tea type of shit, but you know, you know. To some people, it could be that Pat Bev got traded, when all reality I didn't like what was going on and let's find a better home for me. Not so, that he ain't good enough let's get rid of him. All that shit was my decision. So, you gotta think, I'm making the decision, it was my decision, they honored my request, but at the same time, I'm sitting here without a home."
Beverley averaged 6.4 points, 3.1 rebounds and 2.6 assists per game this season with the Lakers.
The veteran guard was included in a blockbuster four-team trade on Feb. 12, before he was officially waived by the Orlando Magic. Beverley subsequently signed with his hometown team, the Chicago Bulls, as he teams up with multi-time All-Stars in DeMar DeRozan and Zach LaVine.
The Chicago Bulls currently are 11th in the Eastern Conference standings.