Odell Beckham Jr. and Von Miller Working With Celebrity Jeweler to Craft Los Angeles Rams' Super Bowl Rings
Celebrity jeweler Jason of Beverly Hills is working closely with Odell Beckham Jr. and Von Miller to design the Los Angeles Rams' Super Bowl rings.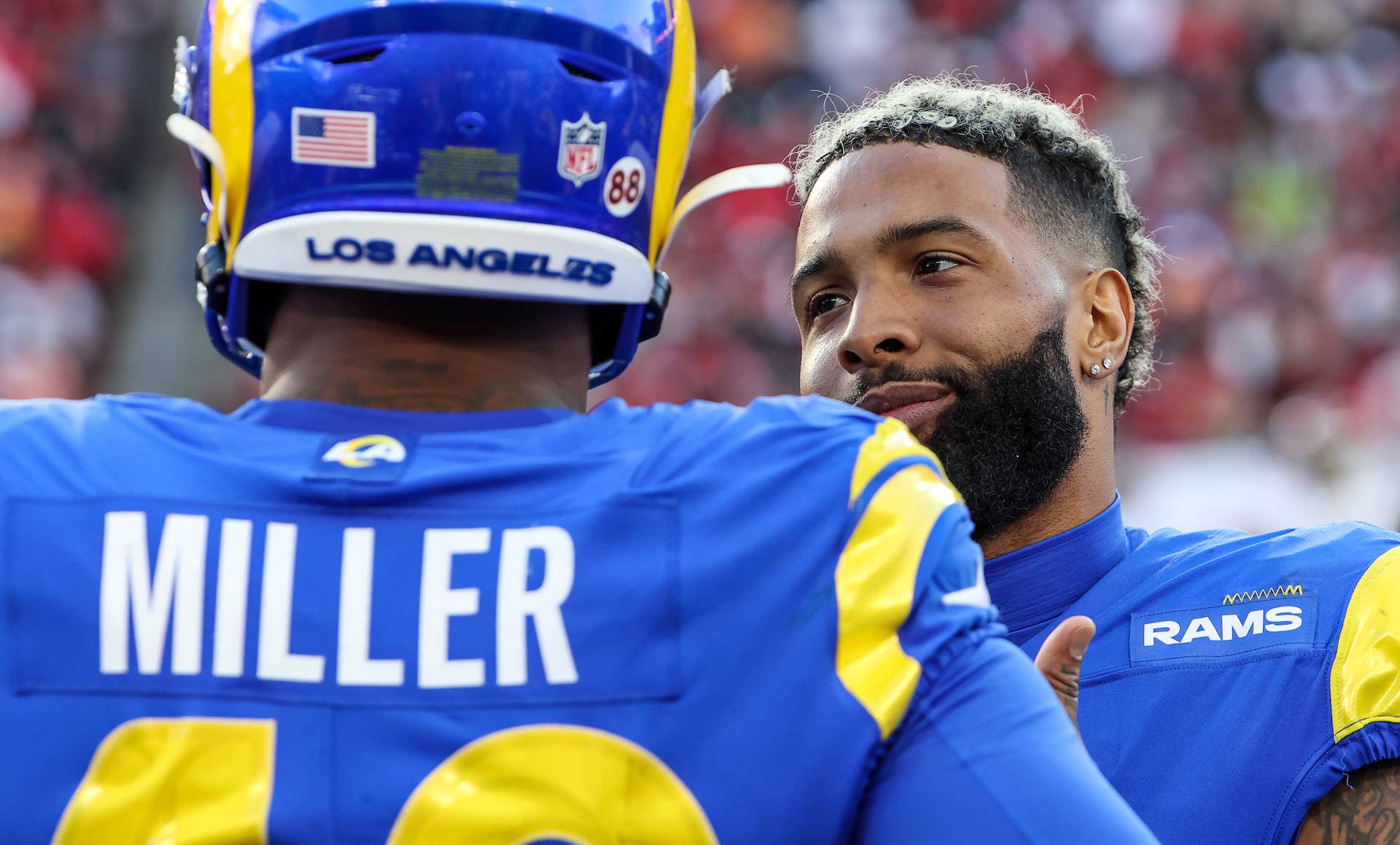 Getty
Robert Gauthier/Los Angeles Times via Getty Images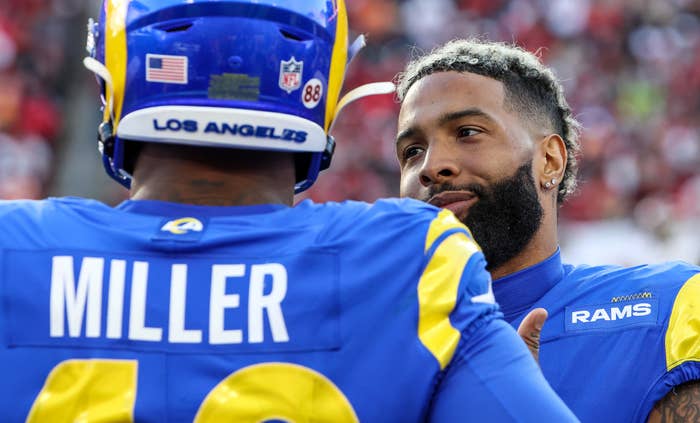 Odell Beckham Jr. and Von Miller are working closely with a celebrity jeweler to help design the Los Angeles Rams' Super Bowl rings.
TMZ Sports reports the pair are collaborating with Jason of Beverly Hills, who's made a name for himself in the championship ring market, making six of the NBA Championship rings since 2009 (Lakers, 2009, 2010, 2020; Warriors, 2015, 2017, 2018). 
"That is going to be a legendary ring," Jason told the outlet. "I'm from L.A., so to make the best Super Bowl ring in history is a big deal to me."
Jason said that he's hoping to craft "something that's never been done before," before adding that OBJ "is really creative."
In addition to designing championship rings for the Lakers and Warriors, Jason also created Drake's $150,000 custom ring to celebrate the Raptors' 2019 championship. Last summer, he even made the rapper and his teammates rings for winning their SBL Rec. Basketball League Championship.
"Drake had a clear vision of what he wanted and we worked really well together to make that happen," Jason said at the time. "I enjoy the challenge of telling the story of the season and incorporating everything into the design and onto a ring, while still using as many diamonds as possible."
After helping lead the Rams' to their Super Bowl win over the Bengals last season, Beckham remains a free agent, while Miller signed a massive $120 million contract with the Buffalo Bills in March.