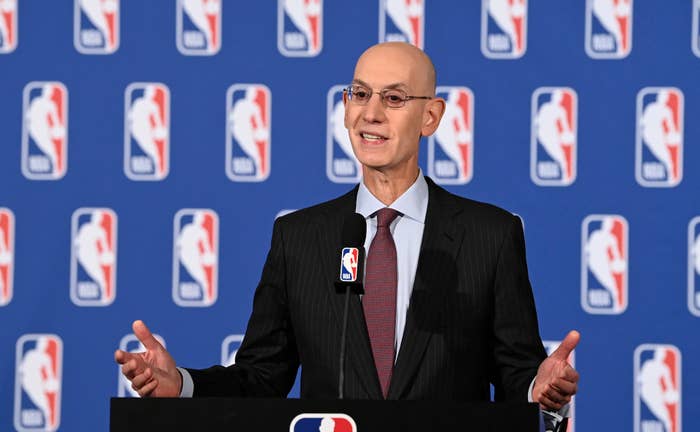 The NBA and NBPA are working to abolish the league's long-standing one-and-done rule.
Shams Charania of The Athletic reports both sides are expected to agree on lowering the draft eligibility age from 19 to 18 as part of the new collective bargaining agreement. This would allow players to enter the NBA straight out of high school. The change could come as soon as the 2024 NBA draft.
"The NBA set the draft age limit at 19 years old in 2005. Silver said in July that he was 'hopeful' for the rule changing in the next CBA cycle, and both sides appear motivated to reduce the age eligibility for the draft," Charania wrote.
Prior to the one-and-done rule, there were several preps-to-pros success stories, including Kevin Garnett, Kobe Bryant, Tracy McGrady, LeBron James, and Dwight Howard.
"With a Dec. 15 mutual opt-out date looming for the NBA and the Players Association under their current CBA, both sides are in the midst of serious conversations over key points that will make up the league's new CBA," Charania added. "Top officials from the NBA and NBPA will hold their next in-person meeting at the end of this month."