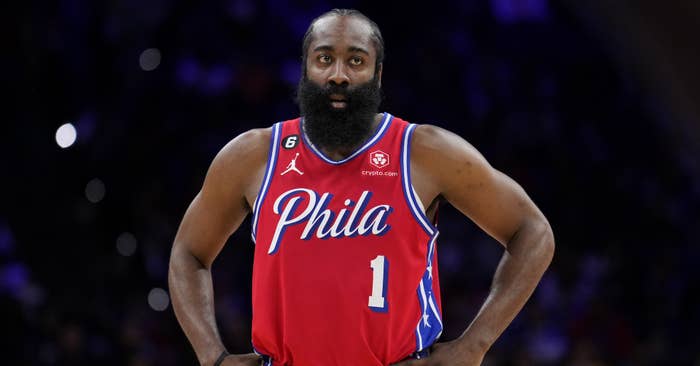 Nearly two years after the Houston Rockets traded him to the Brooklyn Nets, James Harden is "seriously considering a return" to the Rockets when he hits free agency this summer.
ESPN's Adrian Wojnarowski broke the news on Sunday via Twitter. 
"Harden and his inner circle have been openly weighing Houston in recent months, sources said, a remarkable possibility given that he requested and received a trade out of the franchise less than two years ago," Wojnarowski reports.
Granted, a potential reunion with Houston would only happen should Harden decline his $35.6 million player option for the 2023-24 season and not re-sign with the Philadelphia Sixers, who he was traded to last February. Back in June, Harden signed a two-year $68.6 million contract with the Sixers, but could re-enter free agency in July if he declines said option.
Harden spent nine seasons with the Rockets (2012-21). He averaged 29.6 points, 7.7 assists and 6.0 rebounds in 621 games with Houston, winning NBA MVP in 2018 after leading the Rockets to a 65-17 record. 
Harden ranks second behind Hakeem Olajuwon for the most points in franchise history (18,365), while already holding the franchise record for most assists (4,796).