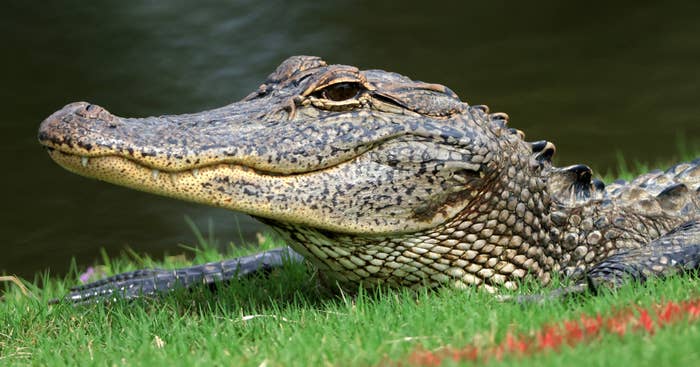 A Philadelphia Phillies fan was denied entry into Citizens Bank Park on Wednesday because of his emotional support alligator.
As reported by CNN, the fan attempted to bring Wally, his six-foot long, 55-pound alligator, into the ballpark for the Phillies game against the Pittsburgh Pirates.
Several posts that have since gone viral on social media feature the gator's owner, Joie Henney, walking Wally on a red leash that reads "Emotional Support Animal."
According to Henney, Wally has been allowed entry into other baseball games in the past. However, Citizens Bank Park barred Wally on the grounds that he does not fall into the cateogry of a service animal, which are in fact allowed at Phillies games.
"So we bought tickets and Wally has been into other baseball games, so we assumed that it was OK," Henney told CNN. "We never asked or checked with it, but they only allow service animals, such as dogs and horses, into the stadium, not ESA animals."
"Wally is an emotional support animal, not a service animal. People criticized me because they don't know the story behind everything … but when they came and told us, there was no disagreement, there was no arguing, there was no conflict at all. It was all good."
Henney added: "They've got their rules and we've got to go by their rules. I can't go there and make my rules."