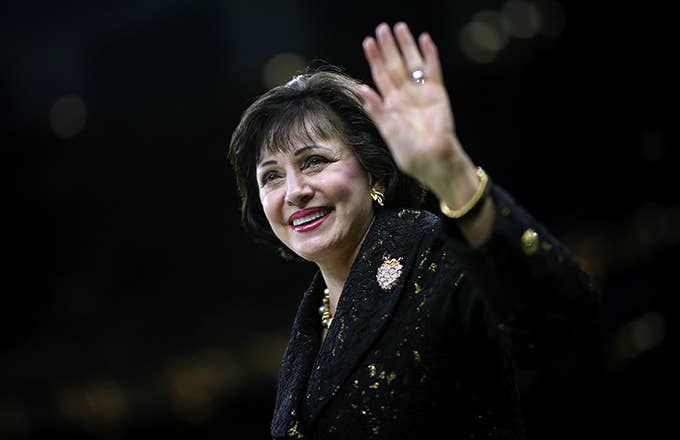 Anthony Davis has frequently made it evident that he's ready to move on from the New Orleans Pelicans, but the team has yet to agree to a trade. His preferred destination right now is the Los Angeles Lakers, but Jackie MacMullan has indicated that Pelican owner Gayle Benson isn't willing to trade him to the team.
Jackie MacMullan of ESPN explained, "We have been told, I think, through channels that Gayle Benson has basically told him, 'To the Lakers, over my dead body.'" Despite this report, NBC Sports anchor has said that he's spoke to Benson, who "laughed" at the report. She also reportedly called it "totally absurd" and "completely untrue."
Davis has continually indicated that he wants to be traded, but if he's to end up with the Lakers it's going to be an uphill battle for him. Just recently, Davis confirmed that he still wants out of New Orleans, even as his team landed the No. 1 pick in the NBA Draft.
Pelicans executive vice president David Griffin said he's committed to keeping Davis where he's at right now, but a number of top NBA executives have said it's "very realistic" to expect that he'll be playing alongside LeBron James next season. "Make no mistake about this, we are in the business we are competing for championships," Griffin said upon confirming Davis will remain with the Pelicans for now.