In a series of photos shared on Instagram, Naomi Osaka offered a look at her and Cordae's baby shower and revealed they're expecting a baby girl.
"A little princess is on the way," a sign reads behind Osaka, 25. The final photo in the Instagram post shows father Cordae, also 25, kissing her stomach. "#GirlDad," he wrote upon sharing the image on his Instagram Stories.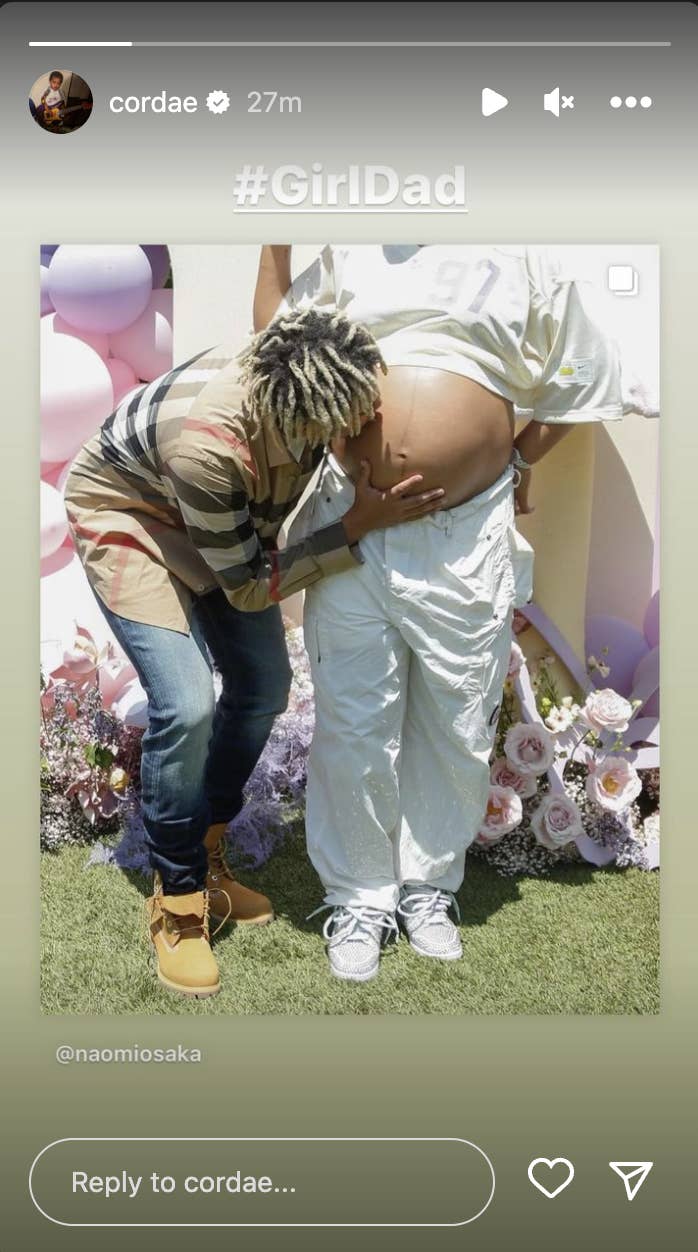 The couple confirmed they were expecting their first child back in January, with a due date of either June or July. "Can't wait to get back on the court but here's a little life update for 2023," wrote Osaka alongside a photo that showed an ultrasound screen. "I realize that life is so short and I don't take any moments for granted, every day is a new blessing and adventure. I know that I have so much to look forward to in the future, one thing I'm looking forward to is for my kid to watch one of my matches and tell someone, 'That's my mom,' haha."
In February, she confirmed she knew the gender of her child but was keeping it a secret from Cordae at the time. "I've been preparing, but he doesn't know the gender yet, only I know," she told People magazine. "So it's not like I can build out the room or anything. I don't know, [I'm] just kind of winging it. That's kind of the key motto in my life a little."
She is planning to return to the world of competitive tennis in time for the 2024 Australian Open. Osaka has been in a relationship with Cordae since 2019. They shut down rumors they split last year.