Lakers Reportedly 'Reached an Impasse' in Tyronn Lue Head Coach Talks (UPDATE)
Ty Lue reportedly made a "lasting impression" when he went for his second interview with the team last month.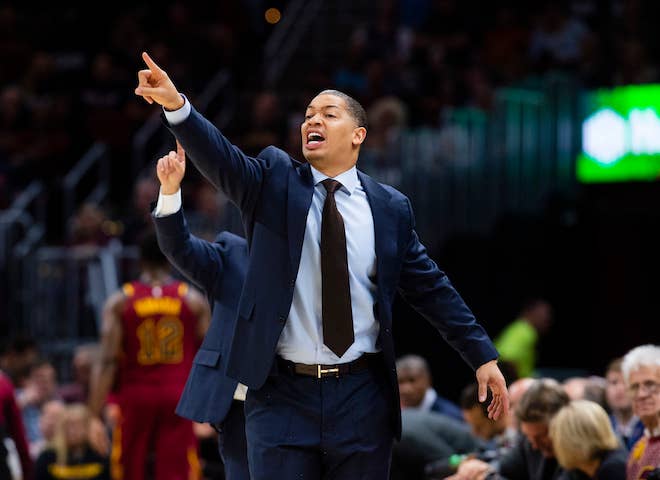 Getty
Image via Getty/Jason Miller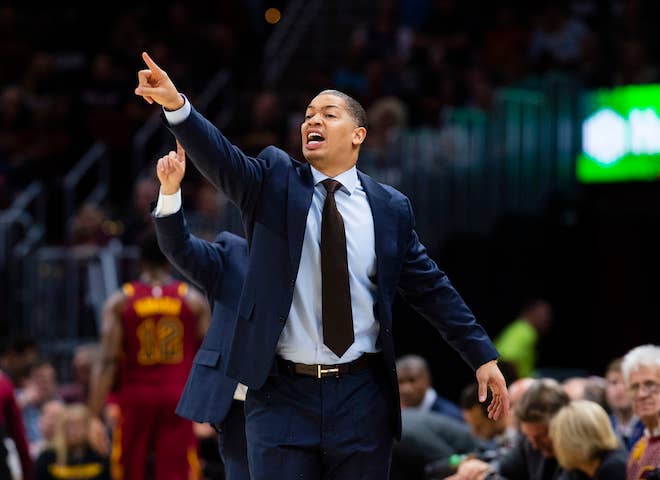 UPDATED 5/8/2019, 7:21 p.m. ET: ESPN's Adrian Wojnarowski reports that the Lakers and Tyronn Lue have "reached an impasse" in their negotations to make him the team's next head coach. 
Yahoo Sources: Lakers offered Tyronn Lue a three-year deal. Lue requested a five-year pact, same length issued to Luke Walton. Under Lakers' proposal, the contract of Lue and LeBron James would have expired at the same time.
Aside from contract differences between the two sides becoming a major sticking point, Wojnarowski points to the Lakers' desire to have Jason Kidd, who "made a strong impression" during their head coach interview process, on Lue's coaching staff as an assistant. 
Relatedly, Shams Charania is reporting that the Lakers are now looking at Lionel Hollins, Frank Vogel, and Mike Woodson for the head coach position.
The Los Angeles Lakers are adding these former NBA coaches to their coaching search: Lionel Hollins, Frank Vogel and Mike Woodson, league sources tell

@TheAthleticNBA @Stadium

.
See original story below.
Since March, basketball fans have been waiting on who'd replace Luke Walton as Lakers head coach. Former Cleveland Cavaliers head coach Tyronn Lue was consistently top of the list.
Lue reportedly made a "lasting impression" when he went for his second interview with the team, and now ESPN's Adrian Wojnarowski says they're ready to commit to him as their new head coach. Wojnarowski also notes that the Lakers aren't planning to interview any more candidates, which further hints they believe Lue is their guy.
The Lakers are proceeding toward an offer to Ty Lue in the coming days, and have no plans to introduce new candidates into the head coaching search process, league sources tell

@ramonashelburne

and me.
There's reportedly not an offer in place for him just yet, but league sources say that they're expected to make the news official soon. As a former Cavaliers coach, Lue likely had the edge on his competition due to his existing relationship with LeBron James, who left the team last year for the Lakers. The duo brought home Cleveland's first NBA championship in 2016.
Sixers assistant coach Monty Williams and former Bucks coach Jason Kidd were also interviewed for the Lakers position.