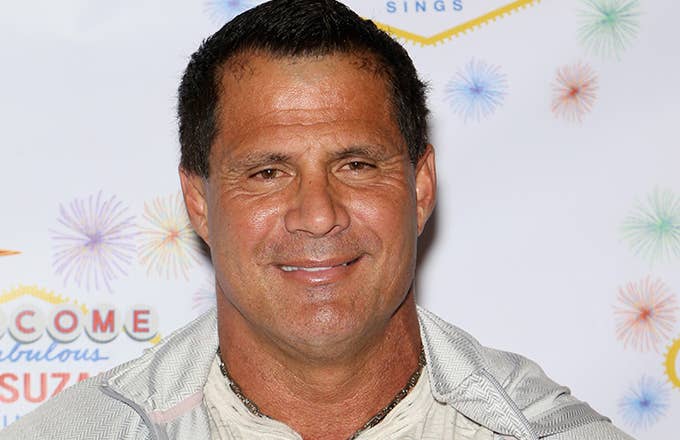 Former Major League Baseball player Jose Canseco reinserted himself into the public conversation earlier this week by accusing the newly engaged Alex Rodriguez of cheating on Jennifer Lopez. Seemingly out of nowhere, Canseco asserted that A-Rod cheated on Lopez with his ex-wife Jessica. "Little does she know that he is cheating on her with my ex-wife Jessica," he tweeted. 
Shortly after, Jessica Canseco went through the effort of redownloading Twitter just so she could comment on what her ex-husband had been claiming. "Those false accusations Jose is making are not true," she explained. "I certainly did not sleep with him. I am friendly with both him and Jennifer. As for Jose he can keep playing with his Alien friends."
Jose has since disputed her denial, stating that both A-Rod and her should take a polygraph test to prove they're telling the truth. "Remember when you told me you were man's man Alex show me now how much of a man you really are face the truth face a polygraph," he tweeted.
Jose Canseco previously challenged A-Rod to a "boxing match or an MMA match." 
Alex Rodriguez I challenge you to a boxing match or an MMA match anytime you want