Top High School Prospect Jalen Green to Skip College for NBA G League
Green's decision could impact the landscapes of both the NCAA and the NBA moving forward.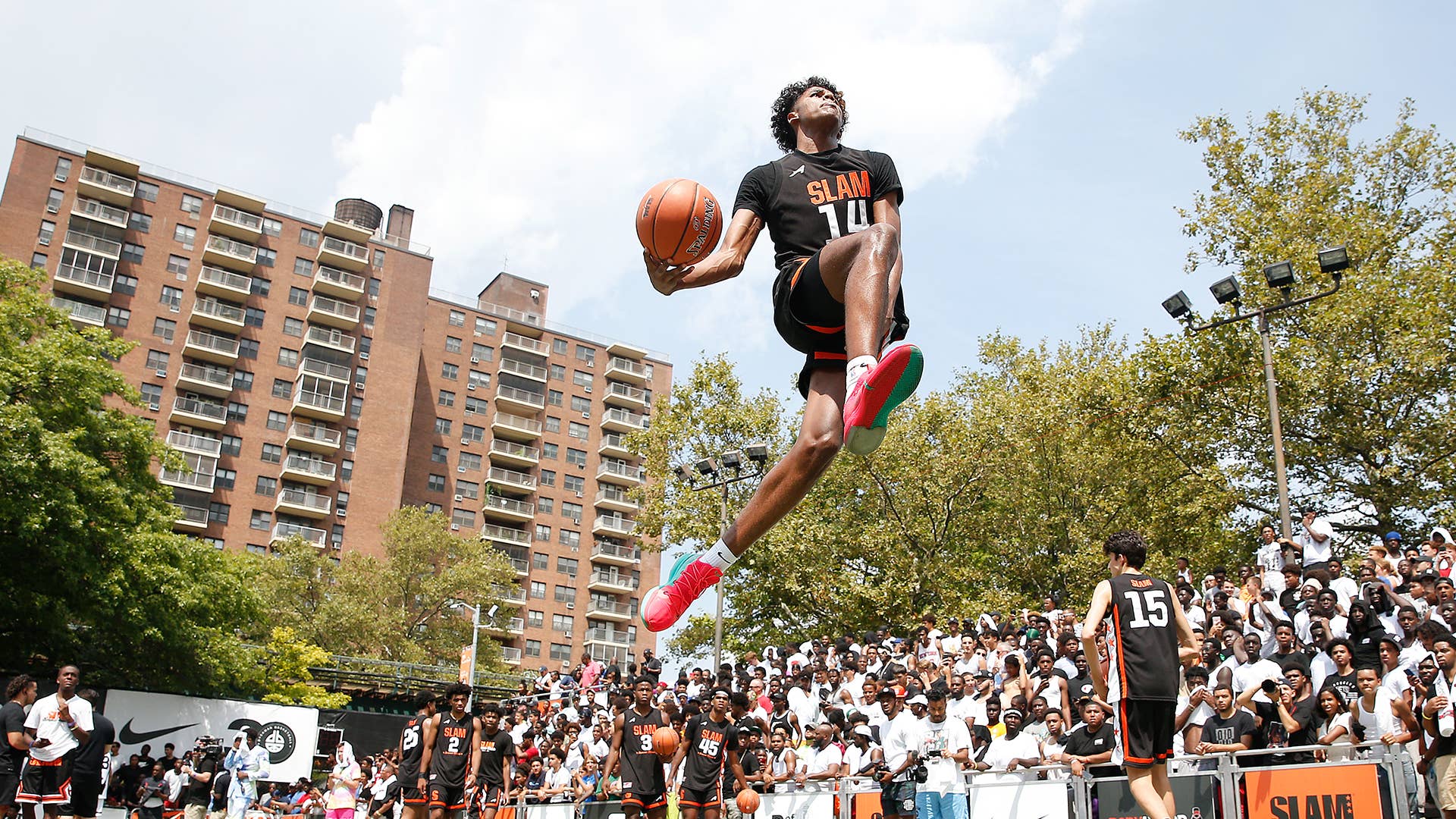 Getty
Image via Getty/Michael Reaves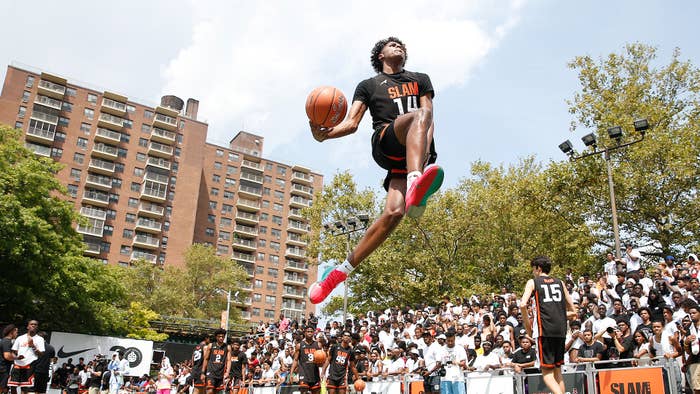 Jalen Green is currently one of the top high school basketball prospects in America, and now he's skipping college to join the NBA professional pathway program, a new initiative by the G League. Following rumblings that Green had signed on to play next season, initially reported by #TheRealSources, the news was confirmed Thursday.
Green also confirmed his decision on Instagram. 
Green is the likely No. 1 overall pick in the 2021 NBA Draft, meaning his decision to go directly to G League could impact the NCAA and NBA in a big way moving forward, in terms of how other top prospects weigh their post-high school careers. As The Athletic's Shams Charania reports, Green is expected to headline a new team for the G League in Los Angeles. As a result of his deal, he is expected to bring in around $500,000 with the new team, and might not be alone, as five-star prospect Isaiah Todd will reportedly be joining him in South California. It's expected that over five-star prospects, including Makur Maker and Kai Sotto among others, could also opt to join the program.
"I wanted to get better overall and prepare myself for the NBA because that's my ultimate goal," Green said in an interview with Yahoo Sports. "Everything was planned out right and set up for me to succeed. I think this was a good decision at the end of the day. I'm still going to be able to go back to college and finish school. So, it's not really that I'm missing out on college because I can go back and finish whenever I need to. School is a big thing in my family." 
The move has generally been welcomed by fans of basketball, especially as it offers Green and other players like him more freedom and room to develop. "The NBA is the best development system in the world, and those players shouldn't have to go somewhere else (abroad) to develop for a year," G-League President Shareef Abdur-Rahim told ESPN. 

Here's how Adrian Wojnarowski described the landscape that Green is entering into.
See what Twitter had to say about the news below.