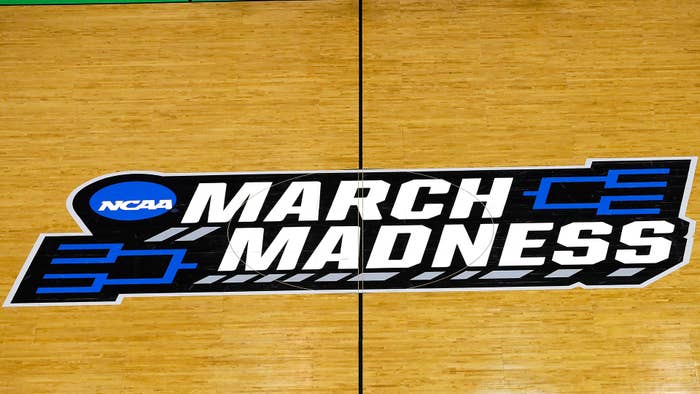 The 2020 NCAA men's and women's championship tournamets have been canceled.
Ahead of the cancellation, most of the top coaches in college basketball agreed that it was the best course of action. 
The news arrives just after it was announced on Wednesday that fan attendance at the NCAA men's and women's tournaments would be forbidden. 
The Big Ten, SEC, Big 12, and AAC also cancelled their respective conference tournaments.
Prior to the statement on attendance, the National College Players Association suggested that March Madness games be played without spectators. "In the wake of the emerging coronavirus pandemic, the NCAA and its college should take precautions to protect college athletes," a statement from the nonprofit said. Charles Barkley also suggested that March Madness be "shut down" until the situation is more clear. "Even if there's no fans in the stadium, you can't have these players breathing on each other for two weeks, even if they stay at a hotel, they're going to be at different cities around the country," he said. 
March Madness was scheduled to go ahead with Selection Sunday on March 15, with the NCAA championship game closing it out on April 6. It's been a wild week for sports news, especially as the NBA has suspended the rest of the season due to similar concerns. Just before the suspension was made official, it was reported that Utah Jazz players Rudy Gobert and Donovan Mitchell had tested positive for COVID-19. 
The coronavirus hasn't just had an impact on sports, however. SXSW in Austin, Ultra Music Festival in Miami, and Coachella have all been canceled or postponed, while the theatrical release of No Time to Die, A Quiet Place 2, and Peter Rabbit 2 have been delayed. It was also announced that Jeopardy!, Wheel of Fortune, and late-night talk shows would be filmed without audiences for the foreseeable future, while America's dad, Tom Hanks, confirmed that both he and Rita Wilson tested positive for coronavirus.