Tottenham Hotspur Fan Arrested After Tossing Banana Peel at Black Arsenal Player
Tottenham has promised a ban for the fan.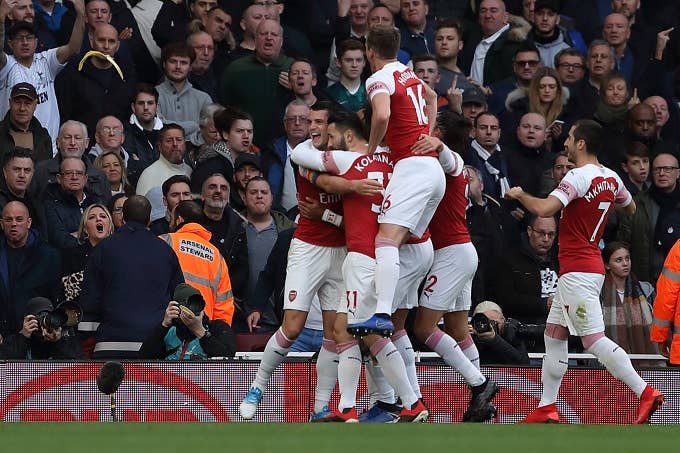 Getty
Image via Getty/James Williamson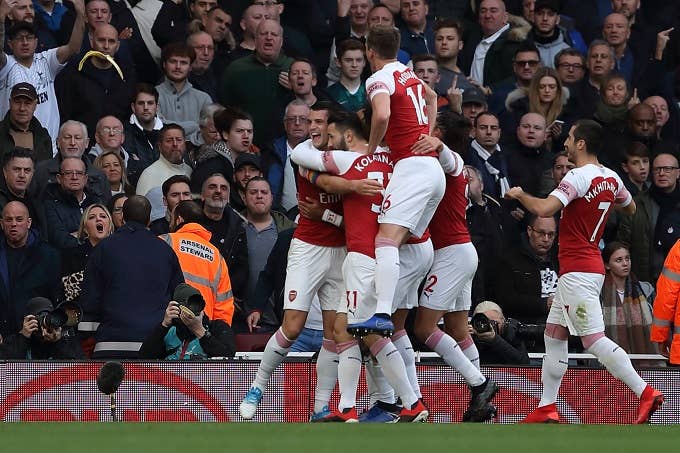 During a weekend when plenty of Premier League teams made an effort to advocate for equality, at least one Tottenham Hotspur fan had to remind the world that there are some awful, bigoted supporters in the stands.  
One fan was arrested after he threw a banana peel at Arsenal striker Pierre-Emerick Aubameyang during the North London Derby. Aubameyang — a French citizen of Gabonese descent — was celebrating a goal in the high-scoring match when a fan hurled the peel. 
London's Metropolitan Police identified the fan via CCTV footage. European clubs have a long history of racist fans throwing bananas at black players, so throwing a banana at this point is clearly established as a hateful act. 
Hotspur issued a statement to The Guardian about the incident, saying that the supporter will be banned from the grounds.
"Behaviour such as this is completely unacceptable and the supporter in question will be issued with a ban."
The club is being investigated by the Football Association for the actions of their fans. Police made seven arrests in total, including two Arsenal fans who lit smoke canisters during the match. The entire match was a high-energy affair, with the players themselves getting involved in a bench-clearing brawl after Tottenham's Eric Dier scored an equalizer. Dier received a yellow card after the fight for his celebration.
"I had my back to it all, so I'm not too sure what happened. But this is football. It's a derby. Football is all about emotion and I don't understand how I can get a yellow card in that situation. It baffles me because, if you take the emotion out of football, you're going to destroy the game for everyone," he told The Guardian. "The ref said he gave me the yellow card because it was because of me that the whole thing started. If you watch it, we're celebrating. I don't leave the pitch at any point and some of their players that are on the bench come to us. Their players approached us. I don't know what's wrong with it. But it doesn't matter. It wasn't because of that we lost."
Aubameyang's side had the last laugh, as Arsenal won 4-2.