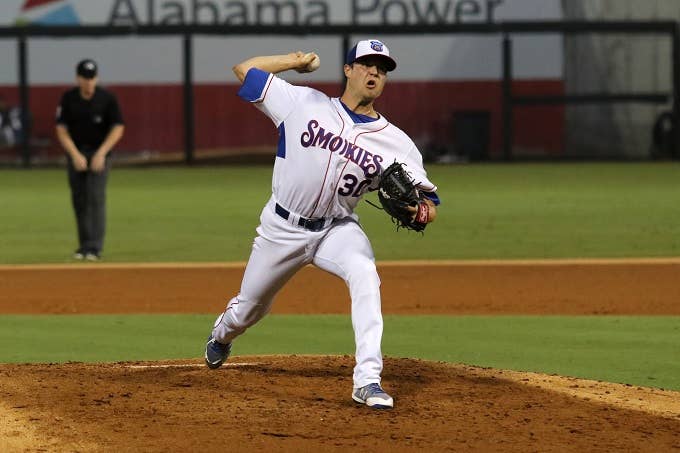 A minor league baseball team in Tennessee proved that sometimes those "doing XYZ nonsense to own the libs" posts can manifest into barely thought out stunts. The Chicago Cubs AA-affiliate Tennessee Smokies decided to take a swipe at Colin Kaepernick and Nike by drawing a Betsy Ross flag on the infield dirt ahead of their most recent game. 
"Hey [Kaepernick] after a lot of thought we have decided it's best to just do it," the team wrote in a since-deleted tweet showing off the field. 
Of course, two more seconds of thought would tell you that the flag is going to be stomped on by underpaid athletes. The entire affair was a bit of a living manifestation of a Boomer meme—lashing out at consistent conservative bugbear Kaepernick after he pushed Nike to pull their Betsy Ross flag sneakers, citing the use of the flag by hate groups.
The Smokies themselves seemed to realize that the stunt was a bad idea, as they deleted the tweet and apologized.
Smokies owner Randy Boyd stumbled into the conversation at the last minute to say he had nothing to do with the Kaepernick trolling.