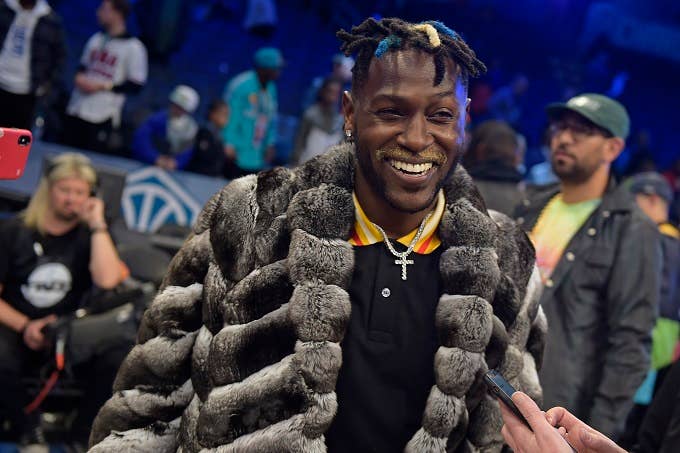 Antonio Brown is expected to return to training camp soon.
The star wide receiver is holding out of training camp with his new team, threatening to retire after the league disallowed the style of helmet that he has worn during his NFL career. The Raiders have been sending Brown replacements for his no-longer-approved helmet, hoping that he'll find one that he likes. 
Brown filed a grievance against the NFL and has been railing against the rule for quite a while, according to NFL reporter Michael Silver.
Brown even attempted to sneak his old helmet into practices. 
Brown is dead set against the new designs because he reportedly thinks the helmets block his vision. However, the league banned the old helmets because they didn't hold up to impact testing.