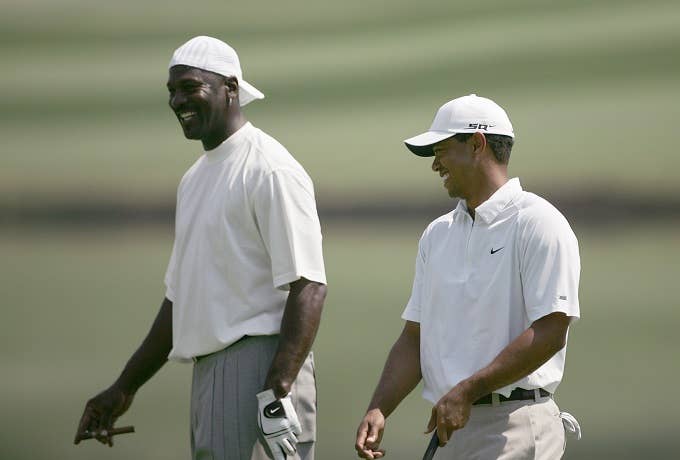 Jordan had to get back in the swing of things after leaving the NBA in an attempt to play baseball professionally. (He did, to the tune of three more championships with the Chicago Bulls.) He also briefly returned to basketball to play for the Washington Wizards from 2001-2003. Still, to his mind, no one has done what Tiger just accomplished. 
"I took two years off to play baseball, but nothing like that," he said in an interview with The Athletic. ""I'm pretty sure he questioned himself, whether he could get it back, and he had to put a lot of work in. But he took it head-on. He had to change his game; he had to change his perspective a little bit. To me, it was the greatest comeback I've ever seen."
Jordan is an avowed golf fan and said he has been watching Tiger from the time Woods began dominating the PGA in the '90s. He was watching along with friends at a Masters party and rooting for Tiger, who he has golfed alongside in Pro-Am tournaments. Even with a personal connection to Woods, he didn't believe that the golfer could return to form after having several surgeries performed on his spine. 
"I never thought he'd get back physically," Jordan said. "He didn't think he'd get back physically. But he did it. No one expected him to be back the way he is now. He's probably the only person who believed he could get back. To me, that's a major accomplishment. To me, it's unbelievable."