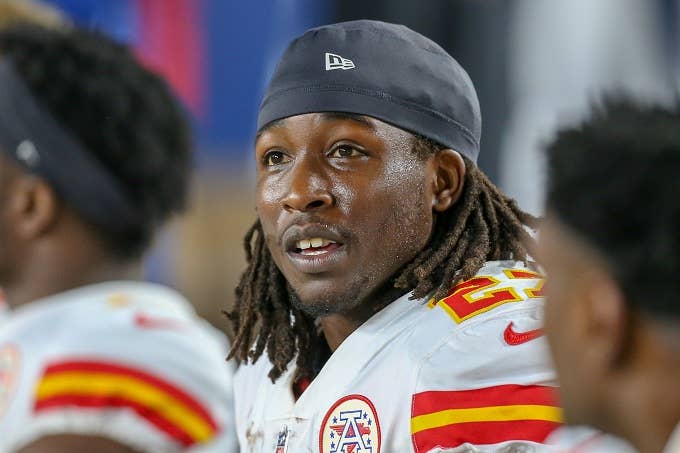 The Chiefs released Hunt after a video showed him attacking a woman in an Ohio hotel. In spite of that ignominious exit, teams around the NFL were interested in the one-time rushing leader. Browns higher-ups said that they took the incident into consideration before signing him.
""My relationship and interaction with Kareem since 2016 in college was an important part of this decision making process but we then did extensive due diligence with many individuals, including clinical professionals, to have a better understanding of the person he is today and whether it was prudent to sign him," Browns GM John Dorsey said. "There were two important factors: one is that Kareem took full responsibility for his egregious actions and showed true remorse and secondly, just as importantly, he is undergoing and is committed to necessary professional treatment and a plan that has been clearly laid out."
Hunt also addressed the controversy in his first statement as part of the Browns. 
"First off, I would like to once again apologize for my actions last year. What I did was wrong and inexcusable. That is not the man I was raised to be, and I've learned a great deal from that experience and certainly should have been more truthful about it after the fact," he said. "I'm extremely grateful that John Dorsey, Dee and Jimmy Haslam and the Cleveland Browns organization are granting me the opportunity to earn their trust and represent their organization in the best way possible on and off the field. I am committed to following the necessary steps to learn and to be a better and healthier person from this situation."
The 23-year-old reportedly began counseling after he was released by his team. Hunt admitted that he believes the Chiefs made the right move when they released him from his contract. Hunt said that in previous interviews that he didn't realize the extent of his own wrongdoing until he saw the video of himself assaulting a woman. 
"I want to let the world know how sorry I am. ... I'm definitely not that type of person. My mother raised me right," he said in an interview with ESPN. ""I realized what I did once I saw the video."