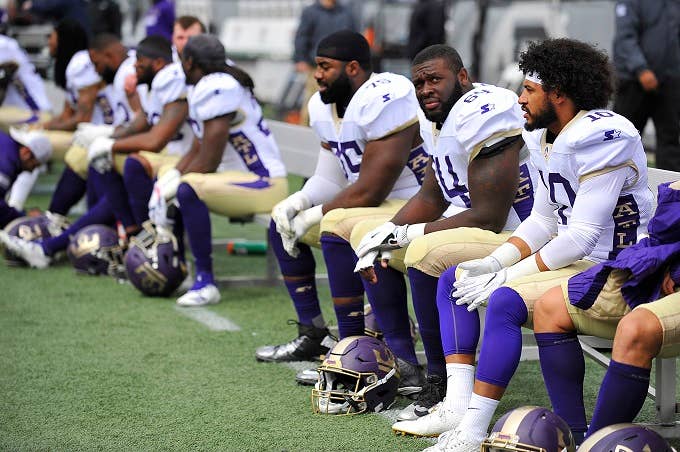 The Alliance of American Football ended abruptly this week, suspending operations two weeks before its inaugural season was scheduled to end. The news of the nascent league's end came as a shock to everyone, especially the players who made up its teams. Following news of the AAF suspending operations, players shared stories of being booted from hotel rooms, left to foot their own medical bills, and in some cases, left without any way to pay for a place to live. 
Rich Ohrnberger has been collecting stories from AAF players and office staff since news of the shutdown broke, and the picture it paints isn't pretty. Players, vendors and administrative staff were all left holding the bag. 
Ohrnberger shared termination letters that players and staff received, noting that they were unsigned and came from a generic email address. 
Sports Illustrated's Robert Klemko reported that players were asked to buy their own plane tickets home after being stranded by their teams.
There's no word yet on if and when the league will resume operations, but based on the tweets above, it doesn't look good.