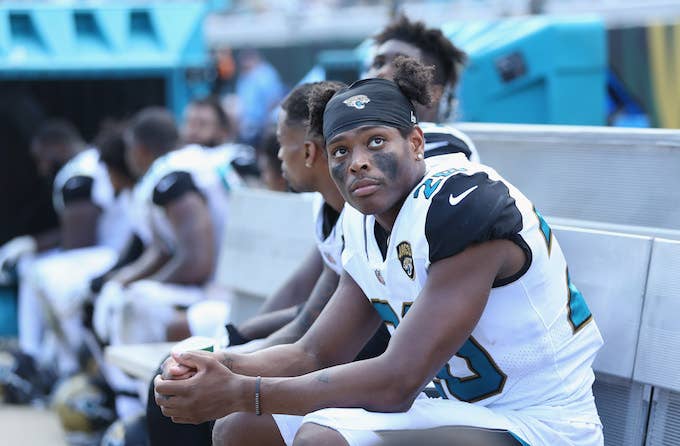 Two of the Jacksonville Jaguars' star players, Leonard Fournette and Jalen Ramsey, got roasted on Twitter on Saturday, after posting their stylish pregame fits.
Ramsey is no stranger to getting attention for his style. He created some crazy custom Air Jordan 13 Low cleats to commemorate the Jaguars game last year against the Baltimore Ravens in London. He also created a custom pair of cleats to commemorate the 59 lives lost in the tragic Las Vegas shooting. Ramsey played in the shoes, then auctioned them off to raise money for the Las Vegas victims' fund.
Fournette was picked up by the Jaguars in the 2017 NFL Draft. During the regular season as a rookie, he rushed for 1,040 yards and 9 touchdowns. If the Jaguars win Sunday against the New England Patriots, the team would be headed to their first Super Bowl in franchise history. The Jaguars and Patriots kickoff at 3:05 p.m.