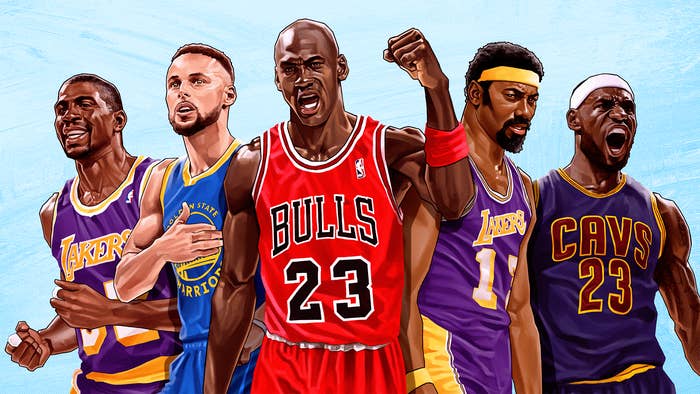 Coming up with our best NBA players of all time list was way easier than this.
Because it's a piece of cake showing love or completely shading the game's best players based on metrics and ordering them in some sort of coherent/authoritative fashion the way we did when we dropped the 30 Greatest Players in NBA History. 
Debating who deserves GOAT status between Michael Jordan or LeBron James, for instance, was lightwork and way less messy than trying to figure something so subjective—and some might say arbitrary, or even obtuse—as declaring LeBron James a more influential player than, say, Steph Curry. 
Have you ever thought about how to measure their influence? Definitively weighing how impactful their career was while taking into account their brilliance on the basketball court, coupled with their uniqueness off it that's captivated audiences, captured imaginations, and fused pop and basketball culture? Or how they changed the game's trajectory? It was a much harder task than we bargained for.
Just ask Dwyane Wade.
"That's just like asking somebody how they like their peanut butter and jelly," Wade, the future Hall of Famer and TNT NBA analyst, tells Complex Sports. "You could like it anyway. Jelly, jelly. Peanut butter, peanut butter. Or peanut butter and jelly. They've had special careers that are one-of-one."
LeBron's arguably the GOAT on the court, but he's also become a pop culture icon and undoubtedly left his stamp on the culture of basketball. But to the same degree as Curry? Considering Steph gets credit for helping the Association evolve into a league that shoots exponentially more 3-pointers per game now compared to a decade ago? Wade would like to know how we can weigh someone's influence while they're still playing. 
"We're still watching both guys playing and continuing to create his legacy. LeBron's had 20 years to create his legacy, and Steph hasn't," says Wade, James' former teammate in Miami and Cleveland. "I think both have done something that's been unique and special and puts them on the Mount Rushmore for what they've been able to accomplish in this game, this rich history of the NBA. We've never seen LeBron and we've never seen Steph." 
That's completely fair, Dwyane. But before we reveal our highly subjective results, that admittedly skews more modern, allow us to explain how we ranked the legends.
First, we came up with a list of roughly 20 guys, then whittled it down to the 10 we felt were truly the most influential. Legends like Dirk Nowitzki, Dr. J, Oscar Robertson, Jerry West, and Bill Russell just missed the final cut. Then our voting panel was asked to order the players one through 10 in terms of their influence in four categories.
Transcendence: How broadly did a player capture the imagination of basketball fans? All are/were supremely talented, and each brought a unique skill set and dominated in their own distinct fashion. But how exalted was/is their game compared to the other candidates? 
Innovation: How big of an impact did the player have on changing the trajectory of the game of basketball? The best example: Curry's shooting prowess from 3-point range has completely changed the strategy of today's game. But has he been more influential than Wilt Chamberlain who forced the league to rewrite the rule book? 
Impact on the Culture: How influential was the player in terms of fashion, pop culture, sneakers, and how ubiquitous was/is their celebrity? The best example here is M.J., who is the granddaddy of sneaker culture, and who also made the original (and more tolerable) Space Jam, pitched all kinds of products during his prime, and remains one of the most popular athletes in the world despite not having played in 20 years. 
Legacy: Voters were asked to take a 30,000-foot view of each player's career and weigh the impact of their time in the NBA compared to others. Recency bias will certainly play a part, considering the careers of Jordan, Allen Iverson, Kobe Bryant, Shaquille O'Neal, and Kevin Garnett have all come to a conclusion within the past two decades, while Curry and James are still cementing their own. 
After tallying up the results, here are Complex Sports' 10 most influential players in NBA history.
10.
Kevin Garnett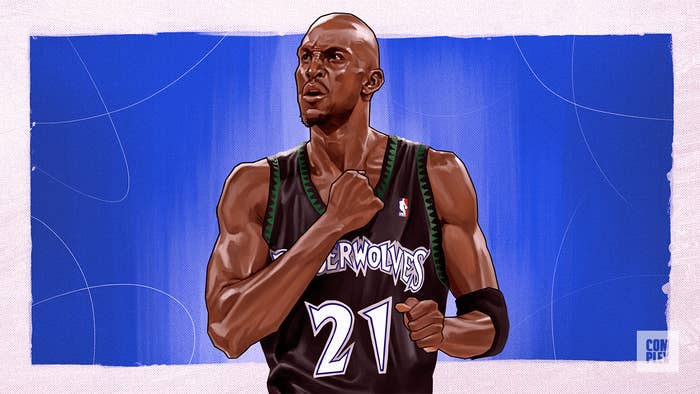 Transcendence Rank: 10th

Innovation Rank: 4th

Cultural Impact Rank: 10th 

Legacy Rank: 10th
There are two big reasons why the Big Ticket belongs on the list ahead of some other names basketball heads may have expected to see before K.G. 
For starters, Kevin Garnett deserves all the credit in the world for being the trailblazer who reopened the high school-to-NBA pipeline. When K.G. opted to turn pro instead of heading to an institution of higher learning in 1995, he became the first person in 20 years to leap to the league without making a pit stop in college. Few thought Garnett was ready, or expected him to have the kind of impact he'd have in the NBA right away. But his success sparked a revolution, and a year after he went fifth overall to the Timberwolves, high schoolers (like Kobe Bryant and Jermaine O'Neal) became regular fixtures in the draft until the NBA instituted the one-and-done rule in 2006.  
The second reason Garnett positively, absolutely, 1,000 percent belongs on this list is his historic contract with the Timberwolves—that mind-boggling, record-breaking six-year, $126 million deal signed in 1997—which set off a bomb in NBA circles. Not too long after Michael Jordan's final game with the Bulls—Game 6 of the 1998 Finals—owners voted to reopen the CBA in an attempt to completely reconfigure the league's finances, worried things were titling too far in the players' favor… example No. 1 being Garnett's supersized contract. The 1998-99 lockout lasted 204 days and reportedly cost the league and players well over $1 billion. 
While K.G. is ultra-proud that his massive pact shook up the league—"NBA wanted to be fucked up, let me correct that part," he told us last year—serving as an influencer to all the ballers who didn't need a year or two of school, so they could get paid and flourish a lot quicker, ultimately meant way more to him. 
"I'd say coming in out of high school, man, betting on yourself when everybody's looking at you like, 'What the hell are you doing? Why don't you go to college? Why don't you do what everybody else did? Why are you doing it differently? You're not going to even be in the league for that many years,'" says Garnett. "You know, just all those what ifs and those questions and having people in your own circle question. That's the biggest flex. Betting on yourself and then you winning and looking like a fucking genius in the whole thing of it." —Adam Caparell
9.
Wilt Chamberlain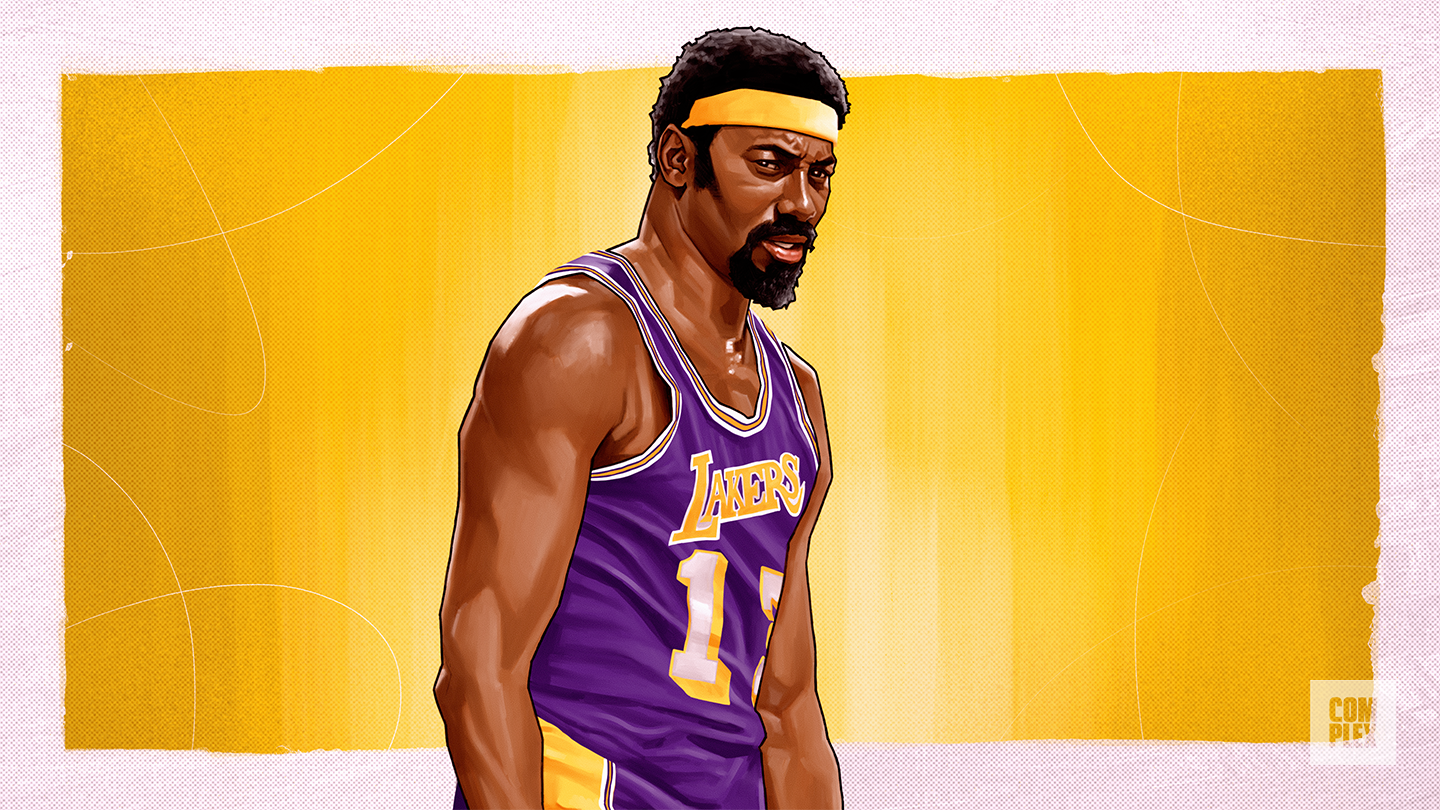 Transcendence Rank: 9th

Innovation Rank: 5th

Cultural Impact Rank: 9th  

Legacy Rank: 9th
Where would you like me to begin? Standing at 7'1" and weighing 275 pounds while featuring the kind of athleticism that professional sports had never seen before and struggled to comprehend, Wilt Chamberlain defied all kinds of logic when he entered the league in 1959. To be that big, that skilled, and that nimble—he was also a track and field star in college—Chamberlain truly was the NBA's first cheat code. And the league has never been the same since he arrived because, I can easily argue, there's never been such a disruptive force. I could start by highlighting the astounding number of records he still holds decades after he last played a game. Like putting up 100 in a game,19 more than Kobe Bryant once dropped. Or all the 50-point or more performances—122 of them, to be precise—while Michael Jordan only finished his career with 39 combining his regular-season and playoff outbursts. Or how about Chamberlain being the only player to average 50 points a game for a season—nobody's ever topped the 38.0 PPG  mark. Overall, Chamberlain, who died at age 63 in 1999, owns 68 NBA records, many of which nobody will ever come close to eclipsing. At one point, he held over 100 of 'em.  
But really his ultimate NBA-influencer status stems from the fact other teams had to fundamentally change their strategies to deal with his presence and the league had to alter the rules to make the game fairer while Chamberlain played. Few have ever approached the level of influence Chamberlain had on the league's style of play and undoubtedly nobody has altered the rule book—to make things more fair on his opposition—the way Wilt the Stilt did. Among other changes, the league was forced to widen the lane and outlaw offensive goaltending (today it's called basket interference) because of Chamberlain. 
Off the court, Chamberlain added to his legendary status by appearing in films post-retirement, including Conan the Destroyer, alongside Arnold Schwarzenegger. Hilariously, there are tales of Wilt putting the action hero star to shame when they hit the weight room together. And nobody is more famous for bedding as many ladies as Chamberlain. While his boast of sleeping with 20,000 women, made in his autobiography, clearly was a bunch of bullshit that Chamberlain years later would acknowledge, it's a number he's arguably more famous for than the 100 points he dropped on the Knicks that night in Hershey, Pennsylvania. Love and basketball aside, you can easily argue that Chamberlain became the first individual in NBA history to use his oversized frame and endearing personality to live larger than his measurements away from the game, paving the way for future ballers of all shapes and sizes to capitalize on their Q Score and charisma. —Adam Caparell
8.
Shaquille O'Neal
7.
Kareem Abdul-Jabbar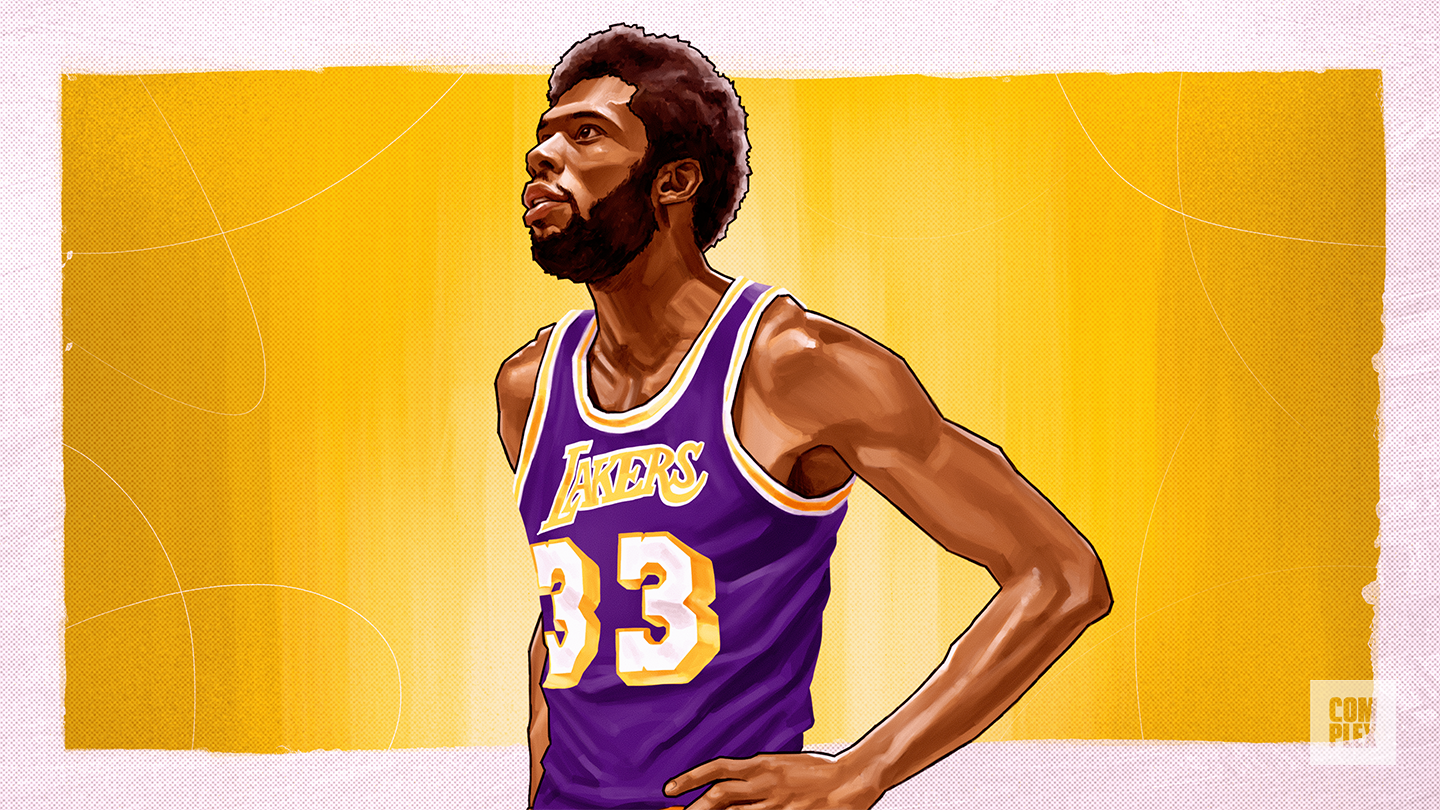 6.
Allen Iverson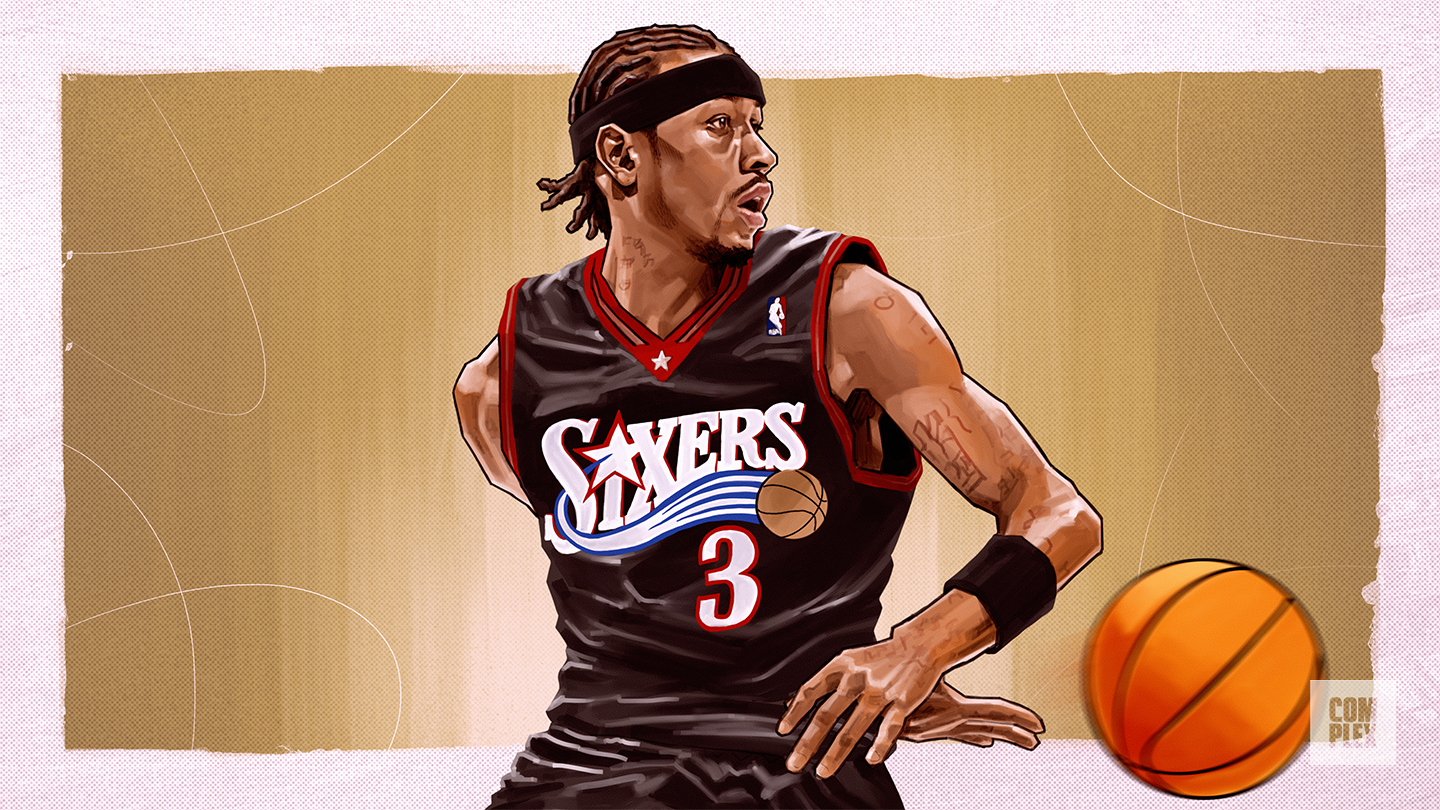 Transcendence Rank: 5th

Innovation Rank: 10th

Cultural Impact Rank: 2nd  

Legacy Rank: 8th
Was Allen Iverson the best little man to ever play the game? Nah, that's Zeke, if you ask me. But in terms of impact? A.I. blows by Isiah Thomas and only answers to His Airness. The braids, the tats, the streetwear, the unabashedness to be himself at all times and take back ownership of his narrative were all things generations of pro athletes have tried to emulate since The Answer, just a rookie, crossed up Jordan that fateful night on March 12, 1997, in Philadelphia. The fast, undersized Iverson made Black Jesus look human and we all took heed to a cultural phenomenon. A.I. was giving it up so street, so real, the NBA instituted a dress code because damn near every player followed suit and dressed like kids raised on hip-hop would dress. His off the court influence hit even harder when you watched him leave it all on the floor; this wasn't just for show, Iverson was playing for keeps. A.I. had four scoring titles, after all. Twenty-five years later, Bubba Chuck remains an endearing figure in basketball culture and beyond. —Angel Diaz
5.
Kobe Bryant
4.
Steph Curry
3.
Magic Johnson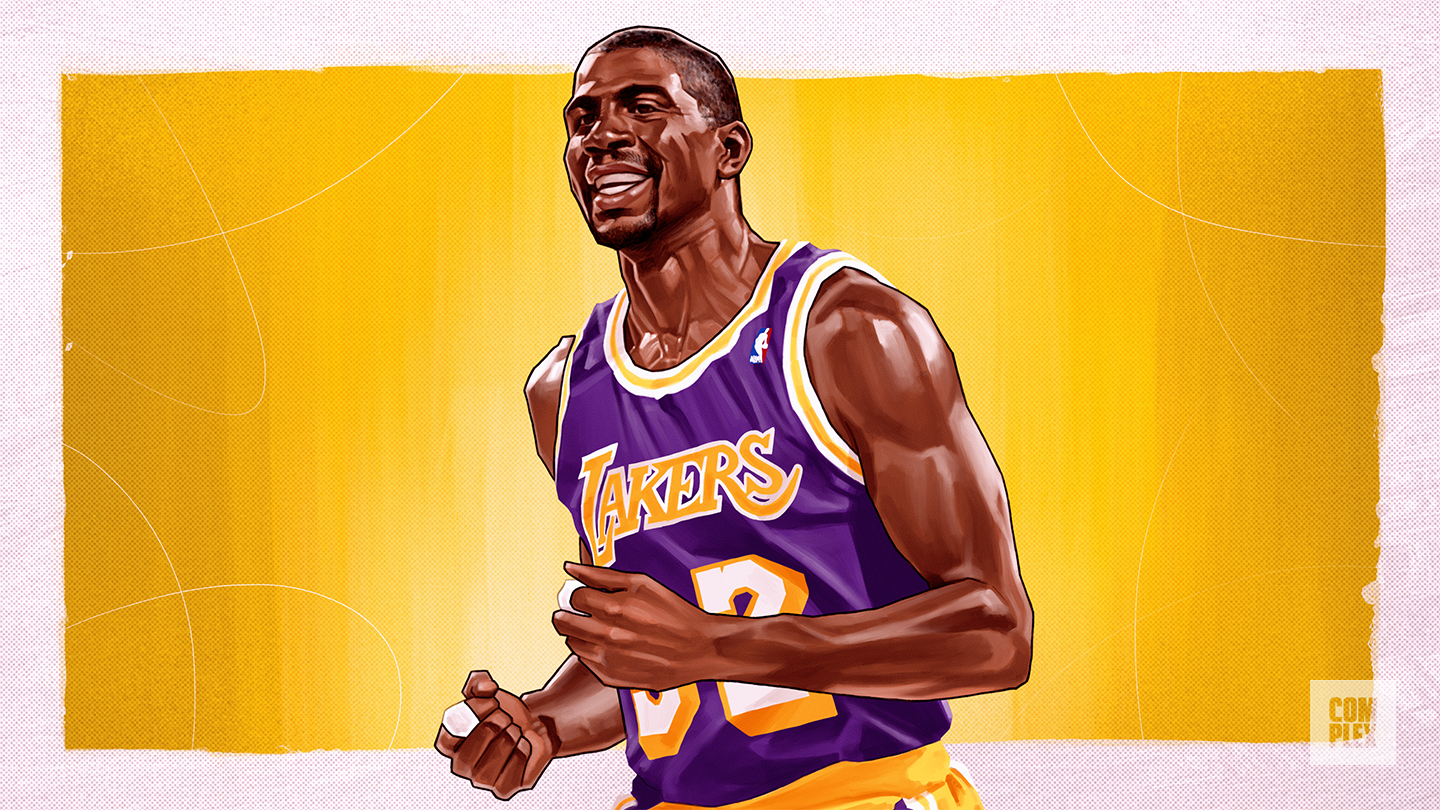 Transcendence Rank: 3rd

Innovation Rank: 2nd

Cultural Impact Rank: 5th  

Legacy Rank: 4th
Since he's known by his moniker—Magic—of course, he's one of the most influential basketball players of all-time.
The essence of Earvin "Magic" Johnson's magic isn't the easiest thing to nail down for those of us who barely got a chance to see him play toward the final few years of his legendary career. But if you have at least one working eye and can read and watch highlights and listen to others tell incredible tales about his innovation, transcendence, and the revolution he ushered into the NBA during the 80s—he was a precocious point guard who stood at a preposterous 6'9", yet could play every position, will his team to wins it otherwise had no business pulling out, and dished out the kind of dimes the league had never seen before. Sure, there had been players before Johnson who defied positions and whose athleticism was next level—like Oscar Robertson or Elgin Baylor. But nobody possessed the combination of an electric personality and flair for the dramatics, while simultaneously paving the way for guys like LeBron James, like Johnson did. 
Magic was essentially LeBron decades before LeBron blessed us with his basketball genius. Johnson was the hybrid scorer/distributor who saw passing lanes nobody saw, helping Los Angeles win five titles during the '80s as the ringleader of the Showtime Lakers. His effervescence, and the regular meetings with the Celtics in the Finals, helped the NBA transition out of cultural irrelevance—i.e. the Finals were regularly broadcast on tape delay into the mid-80s—to mainstream acceptance. 
Johnson did it all with a swagger, eons before the term became ubiquitous. The league had never featured an entity like him before—flashing that megawatt smile on the court then rocking a fancy fur off of it. But his biggest impact came from his lowest moment, when he announced to the world in 1991 that he was HIV positive, which sent him into early retirement. Johnson's diagnosis can easily be credited with debunking many of the ugly and false stigmas associated with a disease that used to paralyze people with fear. His perseverance over it has served as one of the most notable examples of AIDS no longer being a death sentence. 
As a businessman post-retirement, Johnson has laid a blueprint for other athletes to follow. Johnson's time as a basketball executive and TV commentator weren't as sterling as playing his career, but Magic's arguably been more successful off the court than he was on it. A part-owner of the Dodgers who possesses an impressive portfolio that one day could easily make him a billionaire, like his BFF Michael Jordan, Johnson's still leaving his mark on popular culture. His run (and off-the-court antics) in the 80s is about to be dramatized by HBO, the revered premium cable network known for its storytelling. When a drama centered around Magic and the infamous antics of the Showtime Lakers debuts next month. I'd call that pretty damn influential. —Adam Caparell
2.
LeBron James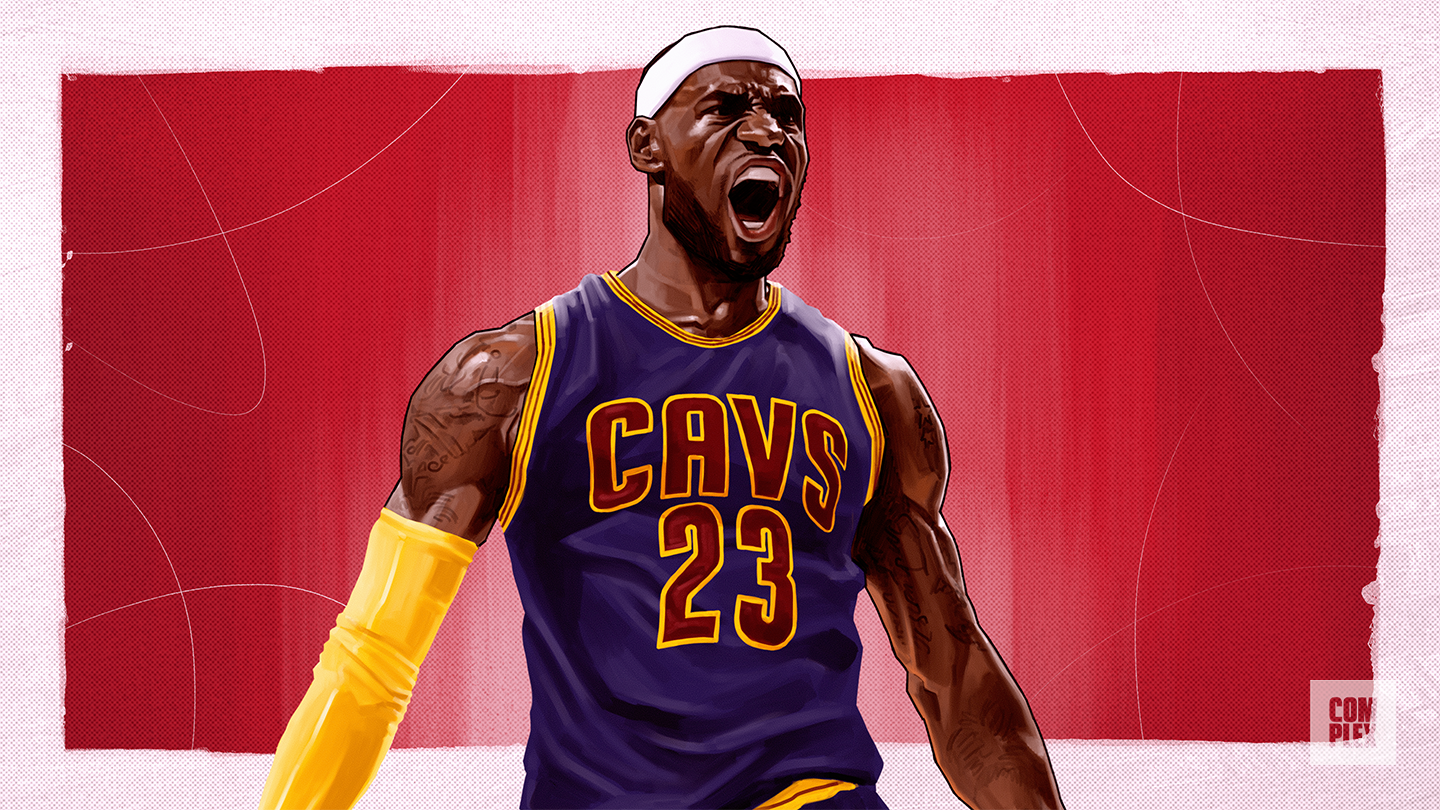 1.
Michael Jordan