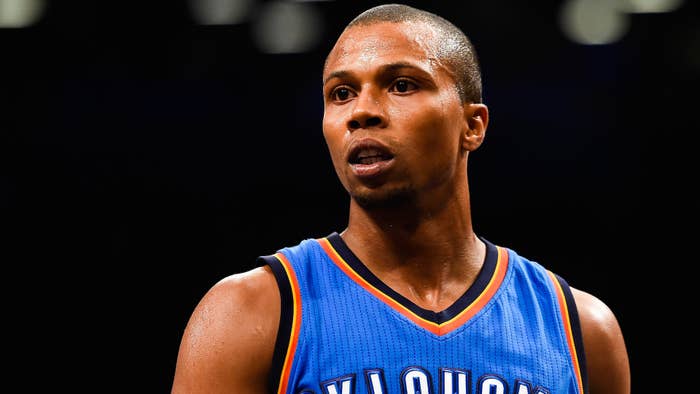 Erica Telfair, the mother of former NBA player Sebastian Telfair, has died after she contracted COVID-19, the disease caused by coronavirus, the New York Post reports. She was 64.
Just weeks before the passing of his mother, Dan Telfair, Sebastian's older brother died from the disease on March 28, according to the outlet. Dwayne "Tiny" Morton, the former head coach at Abraham Lincoln High School, where Sebastian previously played, confirmed the deaths to the New York Post. In an interview that was posted last month, Stephon Marbury, Telfair's cousin, also confirmed the passing of Dan in an interview with Undefeated. At the time, Marbury said that Erica was "fighting for her life" due to COVID-19.
"It's been a real challenge for me," Marbury said during the interview. "I lost my cousin to this virus, my little cousin Sebastian, his older brother. We lost him two days ago. His mom is fighting for her life right now because of the virus. It's pretty difficult. It's a trying time."
Sebastian and his younger brother Ethan took to social media to mourn the passing of their mother and brother.
Today i lost my big brother and it's ripping my heart and spirit apart. I love you so much and i don't know how I'm going to get over this. Rest In Peace Dan 💔 my heart is exploding . God your will
Over 1 million people in the United States have contracted the disease with the death toll nearing 57,000.