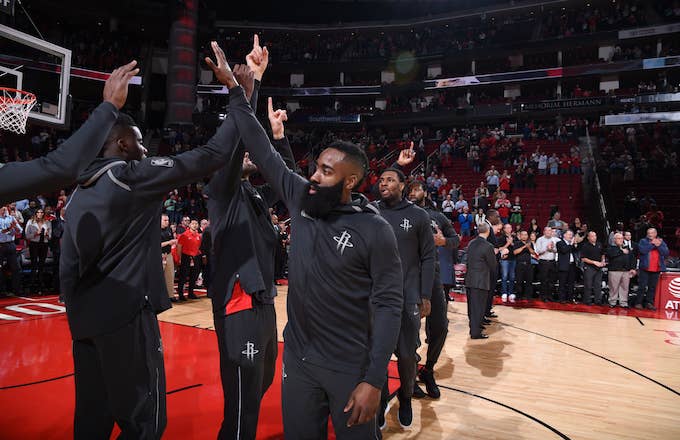 James Harden has made NBA history.
While playing against the Orlando Magic on Tuesday night, Harden made 60 points, 10 rebounds, and 11 assists, making him the first player in the league's history to record a 60-point triple-double. Harden also was able to manage four steals and a block. He shot 19-of-30 from the field and 17-of-18 from the free-throw line.
Harden's 60 points were a personal career high and a Houston Rockets franchise high. The previous record holder for the Rockets was Calvin Murphy, who, in 1978, scored 57 points. 
What's also amazing, on top of his record-breaking feats, is that Harden made more points than his other teammates. Combined. 
Harden was able to make the aforementioned magic (no pun intended) happen despite teammate Chris Paul out for the night. But that wasn't the only player that was missing. Trevor Ariza was out with a hamstring strain and Eric Gordon left the game due to lower back stiffness.
The Houston Rockets won 114-107.