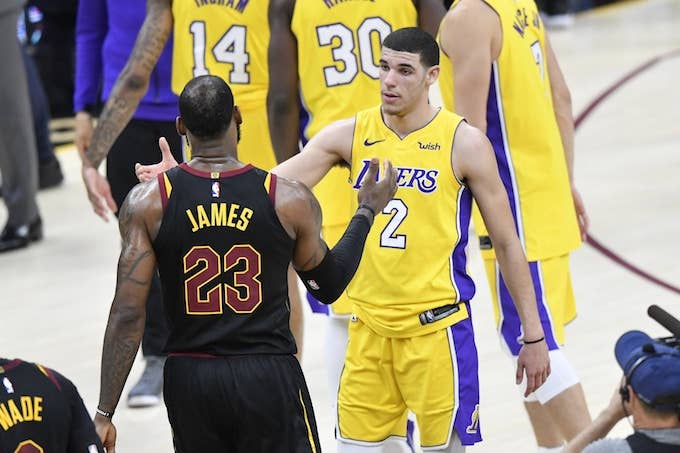 LaVar Ball believes in speaking his dreams into reality—this we learned when he basically willed the Lakers into landing the No. 2 pick and drafting his son, Lonzo, in 2017. When LaVar wants something, he proclaims his wish to the universe—and apparently the universe seems to listen.
His current wish: LeBron James signing with Los Angeles. The Lakers are considered one of the favorites to land LeBron this offseason (if you ask Vegas bookies, they're the top contender). LaVar said Tuesday morning, during an appearance on FOX Sports' Undisputed, that he doesn't think LeBron will sign with L.A.—he knows it will happen.
LaVar says winning in a Lakers uniform would do the most for LeBron's legacy, which is why he'll head to Hollywood.
"I know it's going to happen. I told you to call him LA 'Bron. For LeBron to be considered better than Jordan ... to justify that he's the best player in the world ever, he's got to win a couple more championships somewhere else." —

@Lavarbigballer pic.twitter.com/bbn6vE14pq
Some have speculated the Lakers would offload Lonzo if they could land LeBron (mostly because of LaVar), but the eldest Ball says his son would actually make King James better.
Lonzo started out slow but rebounded to piece together a solid rookie year. He averaged 10.2 points, 7.2 assists, and 6.9 rebounds per game.