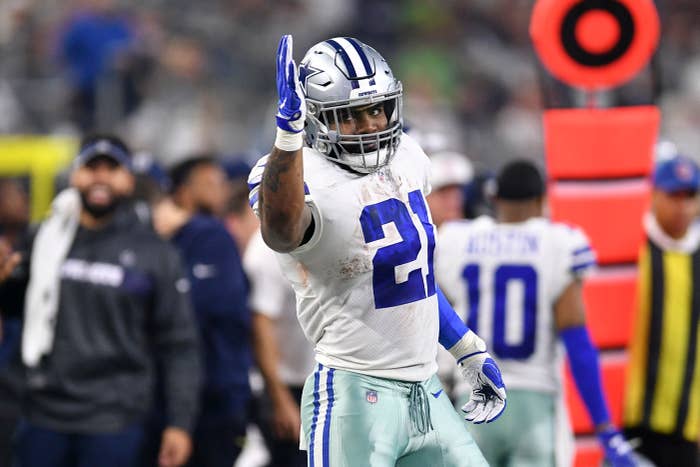 Finally, Ezekiel Elliott is under contract with the Dallas Cowboys, allowing many a fantasy manager who took a chance on Elliott—and likely snagged him at a bargain price—to take a deep breath. On Wednesday, Elliott reportedly agreed to a six-year, $90 million extension with America's Team, following a prolonged bargaining battle.
The raise was well deserved. Elliott was still playing on his four-year, $25 million rookie deal, which was set to expire after the 2020 season, but his play through his first three seasons had given him some leverage to request more bread from owner Jerry Jones. The 24-year-old running back had amassed 4,048 rushing yards, 135 catches for 1,199 yards, and a total of 34 touchdowns during his three seasons since being selected fourth in the 2016 draft. 
The Cowboys are taking a deep breath, too. With arguably the best offensive weapon in the NFL back in the fold, joining Dak Prescott and Amari Cooper to form a three-headed monster, they now have a much better shot at playing deep into the winter months. Hopes are high for the Cowboys this season; Vegas favors Dallas as one of the strongest contenders in the NFC. 

During his impressive three-year NFL career and sustained holdout, much has been written about Ezekiel Ellott—but here are some things you may not know about him.
During his 14-year NFL career, the journeyman Frerotte played for eight NFL teams. He racked up more than 20,000 career passing yards and 114 career touchdowns and even made the Pro Bowl in 1996. Frerotte took over as John Burroughs School (St. Louis, Missouri) head coach in 2011, and led his teams to runner-up finishes in the state title game in 2011, 2012 and 2013. Zeke was the star back as a sophomore, junior and senior on those squads.
His high school career ended with heartbreak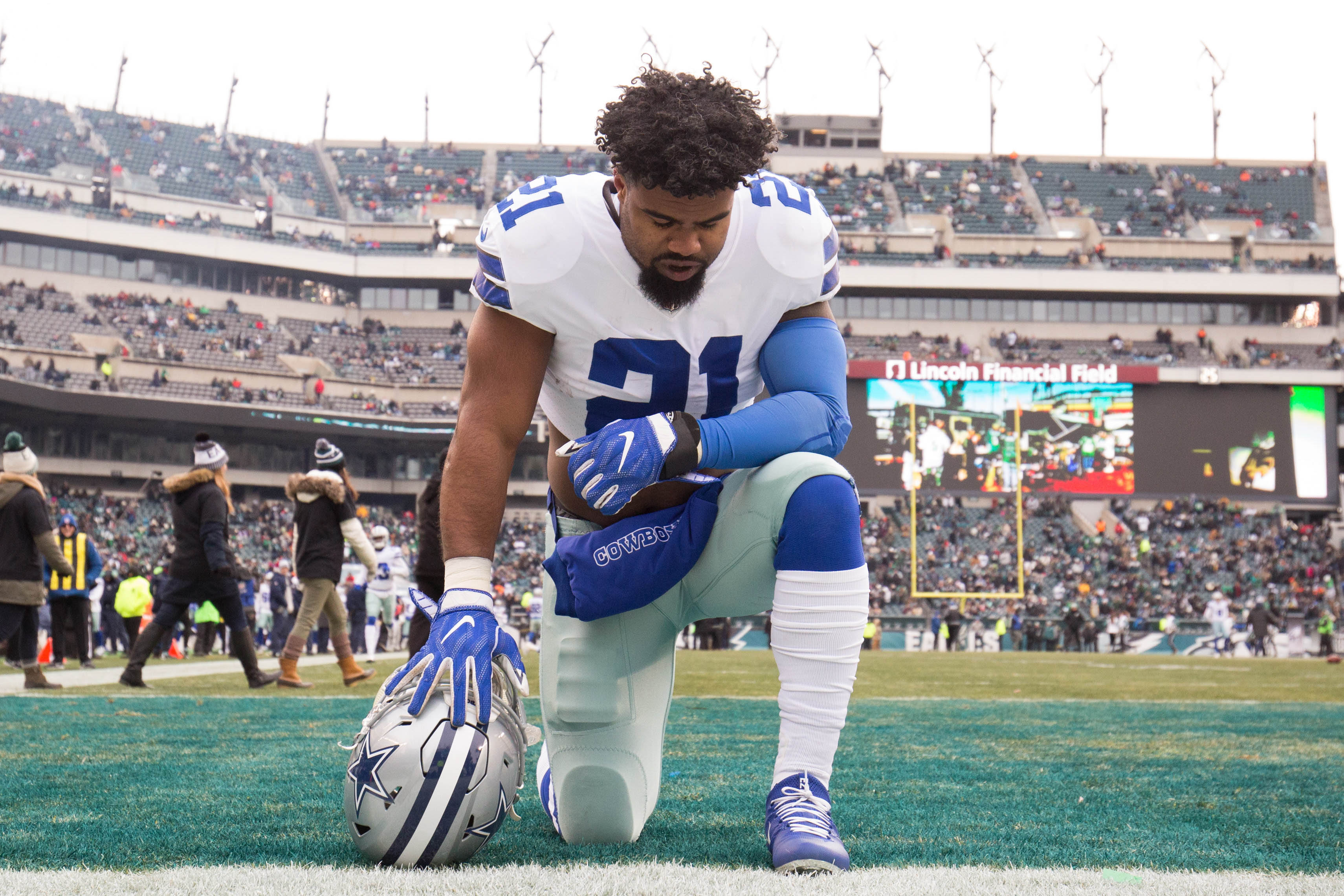 It's probably unsurprising that Zeke was a multi-sport beast during his high school years. In addition to his prolific high school football career, he was also an exceptional track and field athlete. He won four Missouri Class 3 state championships and was named Missouri's Gatorade Track Athlete of the Year. He also played baseball and was a dynamic guard on the hardwood. You want to try keeping this guy in front of you?
Zeke apparently has moves that extend beyond the "eating cereal" hand motion. That much was clear when he participated in a choreographed dance with fellow members of the Ohio State football team during a break in an OSU basketball game in March 2015. Look for No. 15 busting his moves in the video below. Apparently, Zeke wasn't thrilled with the feedback he received following the dance.
Kosta Karageorge was a wrestler and walk-on defensive lineman at Ohio State. In November 2014, he was reported missing by his mother after he had exhibited troubling behavior following a concussion. Karageorge was found dead of a self-inflicted gunshot wound. Elliott was a pallbearer at the funeral. 
He once called out Urban Meyer after a loss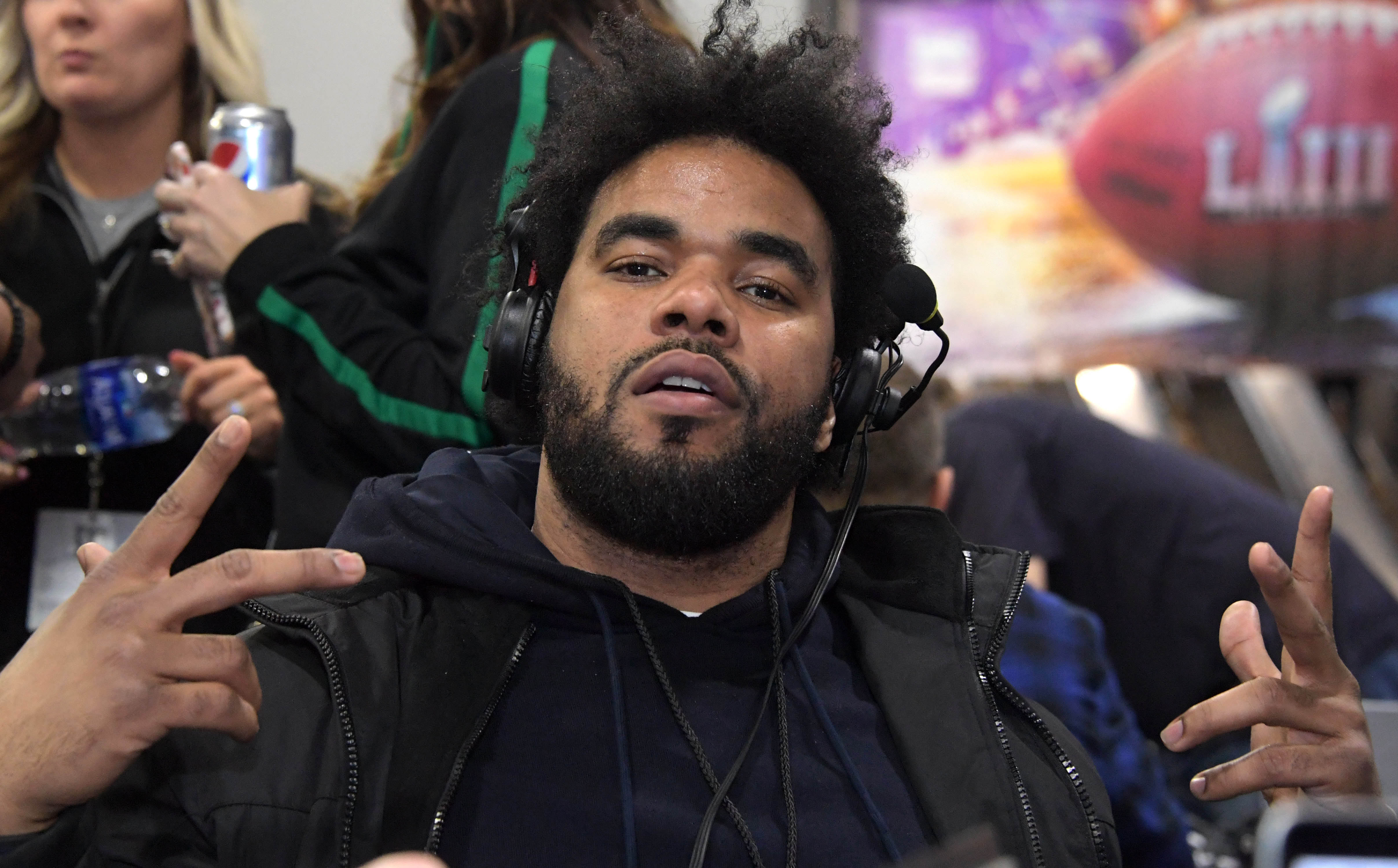 He got an epic tattoo after winning a national title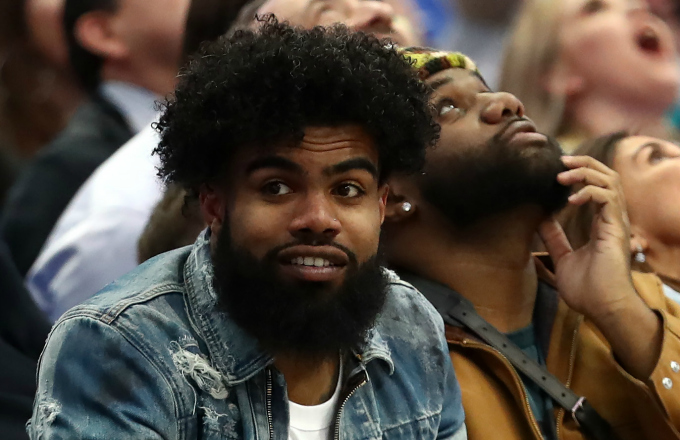 Someone once stole his dog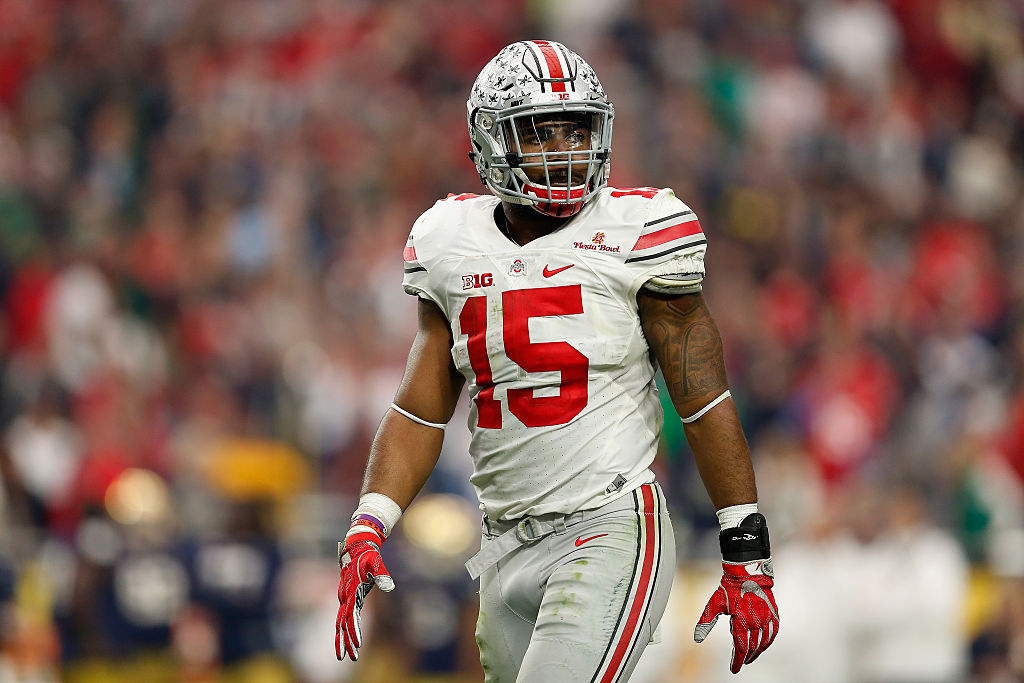 He's never been fond of shirts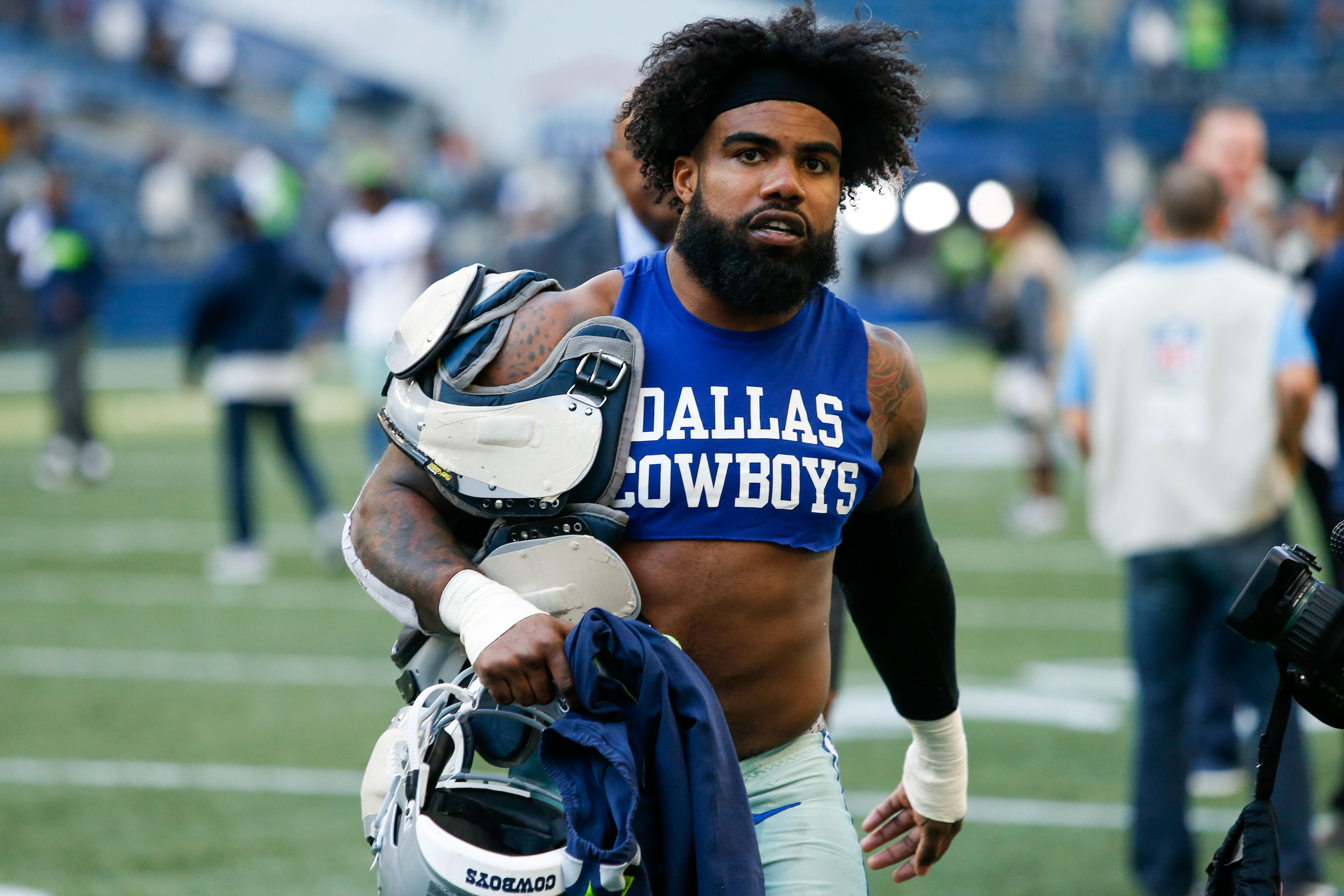 He once got roasted by President Obama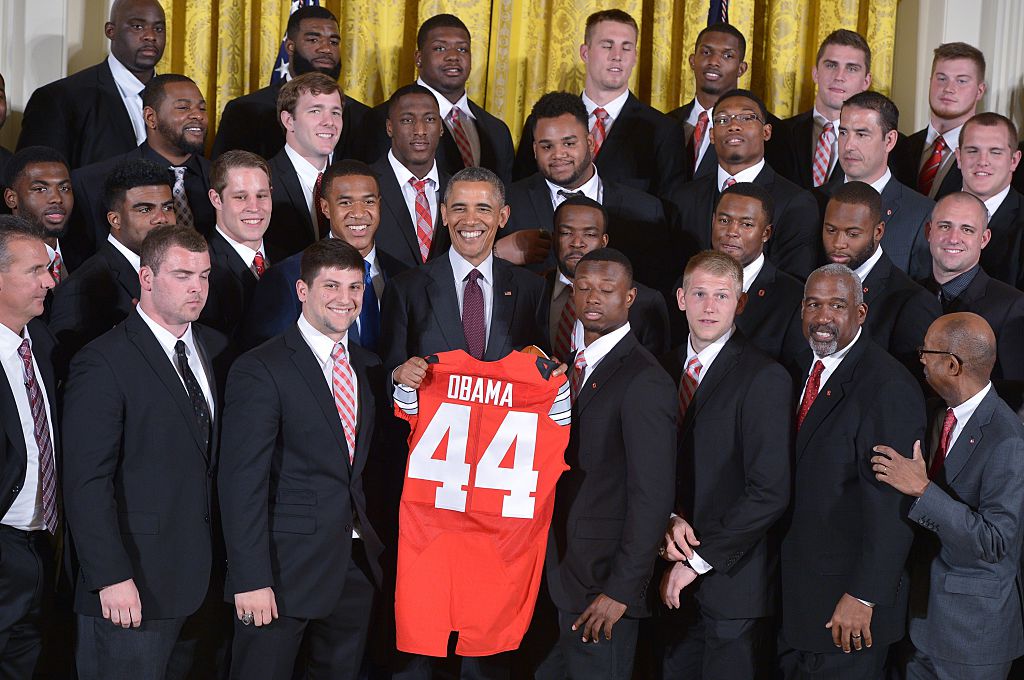 He was slept on in the recruiting process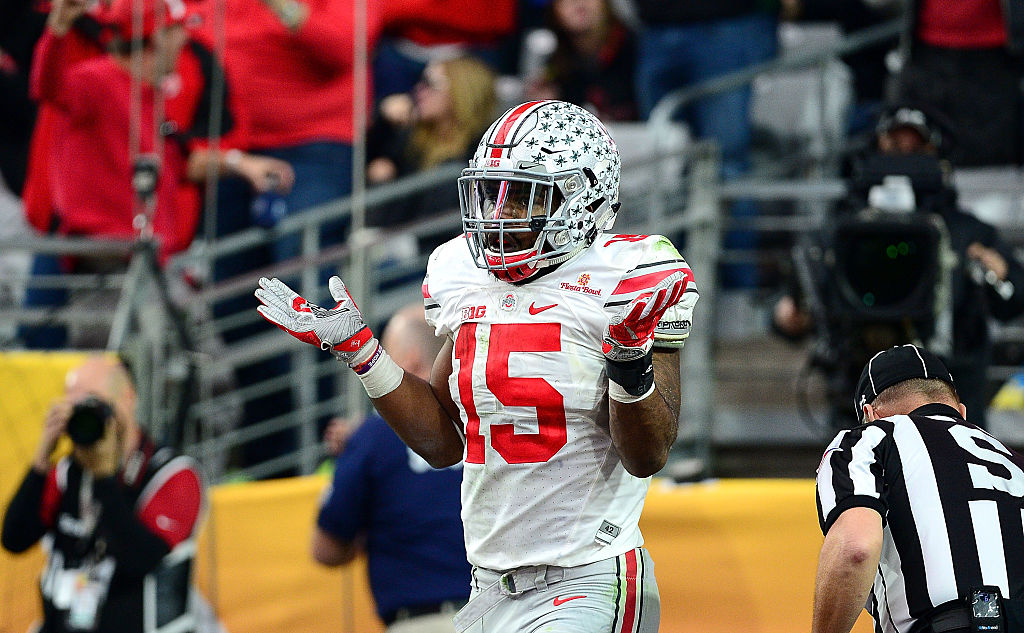 His family is full of athletes