Stephen A. Smith and Eric Reid Trade Jabs Over Colin Kaepernick Criticism
Stephen A. Smith has been under fire for his comments regarding the quarterback's decision to forgo an NFL-organized workout.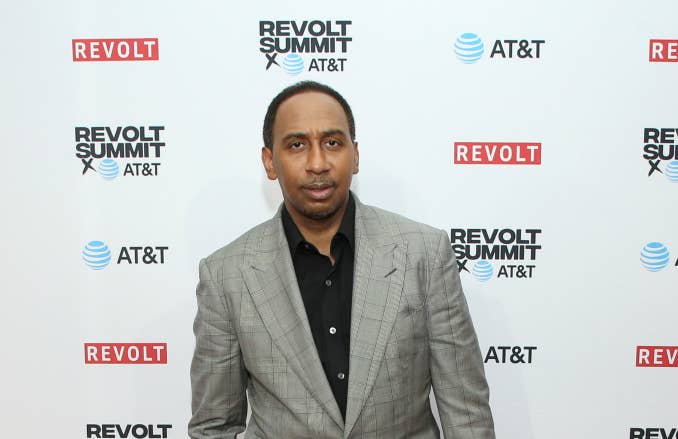 Getty
Image via Getty/Phillip Faraone/REVOLT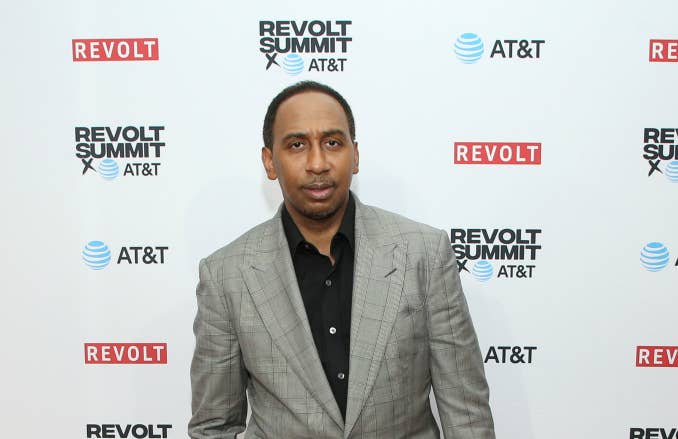 Stephen A. Smith has been under fire for his comments regarding Colin Kaepernick's decision to forgo an NFL-organized workout. One of Smith's biggest critics is Kaepernick's former teammate, Eric Reid, who accused the ESPN personality of "tap dancing for the NFL." This prompted the ESPN personality respond on Instagram.
"The more you talk, the more ridiculous you sound," Stephen A. captioned his post. "Actually, it's worse than I thought since you're the one tweeting at me hours before a damn game. And speaking of the game, weren't you in Atlanta in attendance for Kaepernick's workout yesterday — before having to leave EARLY to play for a team in a league you're feeling so oppressed by?" 
Smith then took a deep dive into Reid's remarks. The safety used a quote from Malcolm X that denounces the media to claim that Smith is doing the "NFL's bidding." Smith addressed the use of Malcolm X while also reminding Reid that he had to go through a process similar to the one proposed to Kaepernick before signing with the Panthers. 
"That same Malcolm X — who we all revere for life — you just brought up acknowledged there were slight errors in his thinking. You didn't bring that up?" Smith wrote. "You Eric Reid went through the same process Kap was suppose to be go through and you're still playing on Sunday. But you didn't bring that up! And unlike you, walking around and doing nothing but bitching at every turn, myself and many others in the media have religiously called out the NFL for blackballing Kap. We've religiously highlighted the unfairness of it all. And some of us have worked behind the scenes, trying to help Jay-Z and others in their quest to get Kap back in the league."
Smith also struck back at the insinuation that he's "tap dancing": "I'm the one tap dancing. Why? Because I'm gainfully employed while trying to remind youngsters out her of the pitfalls that lie-in-wait. Meanwhile, someone like you continues to throw professionalism, decorum and decency into the wind — sending folks down a dead-end path — all because your boy isn't getting precisely his way."
Despite his heated response, Smith believes they just disagree before fitting in more flak.
"So who's the SELLOUT! Guess what, it's neither of us," Smith continues. "We just have a difference of opinion. I still respect the hell out of your immature, belligerent self. But I'm going to call it like I see it. Kaepernick made a mistake the way he handled all this.......IF he really wants a job in the NFL. Period. And your contribution to all of this doesn't help. It hurts. It ain't about you being wrong. It's about you needing to grow the hell up."