The building should've been buzzing before this one. With tons of media on hand for a nationally televised game between last season's regular season MVP and NBA Finals MVP, Staples Center was supposed to be poppin' for one of the season's most eagerly anticipated matchups.
Instead, a soldout crowd of 19,068 in downtown Los Angeles were treated—some would say cheated—to a much more sedate showdown between the Clippers-Bucks Wednesday than it should've been. And we can thank to the two most controversial words in the NBA lexicon for that.
When the Clippers announced they were sitting Kawhi Leonard down against Giannis Antetokounmpo and the Bucks for "load management" reasons, it got a lot of NBA fans and media types in their feelings. Debating the merits of smartly resting your best player vs. the audacity of holding him out for a marquee matchup so early in the season isn't a debate we're going to have here. Whatever side you lean toward, Leonard sitting certainly didn't help the Clippers as all he could do was look on helplessly while the Greek Freak took control in the Bucks' 129-124 road win. Finishing with 38 points, 16 boards, 9 assists, and 2 blocks, Antetokounmpo was a monster. Making those numbers even scarier, the career 27.4 percent 3-point shooter hit 4 of his 7 threes. Basically, he was a cheat code.  
"He really kind of put us on his shoulders tonight," Bucks coach Mike Budenholzer said. "That was a special game." 
"We're just going to continue to do it. There's no concern here. But we want to make sure. I think Kawhi made a statement that he's never felt better. It's our job to make sure he stays that way." — DOC RIVERS, CLIPPERS COACH
It also hammered home the point that Antetokounmpo, who is again doing crazy things 8 games into the season, could very easily always have the upper hand on Leonard in one notable and important historical department: Most Valuable Player awards.
Now, how big of a deal that is to some people depends on how you value your basketball greats. Leonard's a Hall of Famer already—only a heretic would tell you otherwise—and if he could carry a third franchise to a championship he'd become a certified living legend. At age 28, the Fun Guy is a two-time NBA Finals MVP and one of the best two-way players in the game. He's elevated himself from the 15th pick in the 2011 NBA Draft nobody knew anything about to arguably the NBA's best player. As long as injuries don't wear him down he could weasel his way into the GOAT discussion when he hangs 'em up.
But if Leonard is really going to be load managed the rest of his career—a strategy that started in San Antonio, traveled to Toronto, and relocated to Los Angeles—that means he's probably never going to play enough games and earn serious consideration for the NBA's top regular season individual honor like Antetokounmpo.
There's no shame in never winning an MVP—just ask Dwyane Wade or The Logo, Jerry West. But if Kawhi never wins one it would be an omission on an otherwise awesome resume. Then again, it's not like Leonard cares. He already has a postseason legacy the envy of just about anyone who's ever put on an NBA uniform and he's incredibly unbothered by how others view him. He didn't come to Los Angeles to chase MVPs—he came because it was home and the Clippers, with the addition of Paul George, represented the best spot for him to pursue a third ring.
So the Clippers will not apologize for sitting down their superstar during first half of a back-to-back in the first week of November. And they're not going to care if talking heads are outraged or the fans in the stands and those watching at home are pissed they didn't get to see a rematch of last year's Eastern Conference Finals showdown when Kawhi bodied Giannis. Hypothetically sitting Leonard for 20 percent of the team's games is going to cost him serious MVP consideration, but if it gives the Clippers a chance to reach the franchise's first Western Conference Finals and NBA Finals nobody is going to care. So Leonard will continue to miss portions of back-to-backs, sitting when his doctor, the Clippers' doctor and medical staff, and the team as whole decide it's the right time for a night off.
"He feels great. But he feels great because of what we've been doing," Clippers coach Rivers said Wednesday. "We're just going to continue to do it. There's no concern here. But we want to make sure. I think Kawhi made a statement that he's never felt better. It's our job to make sure he stays that way."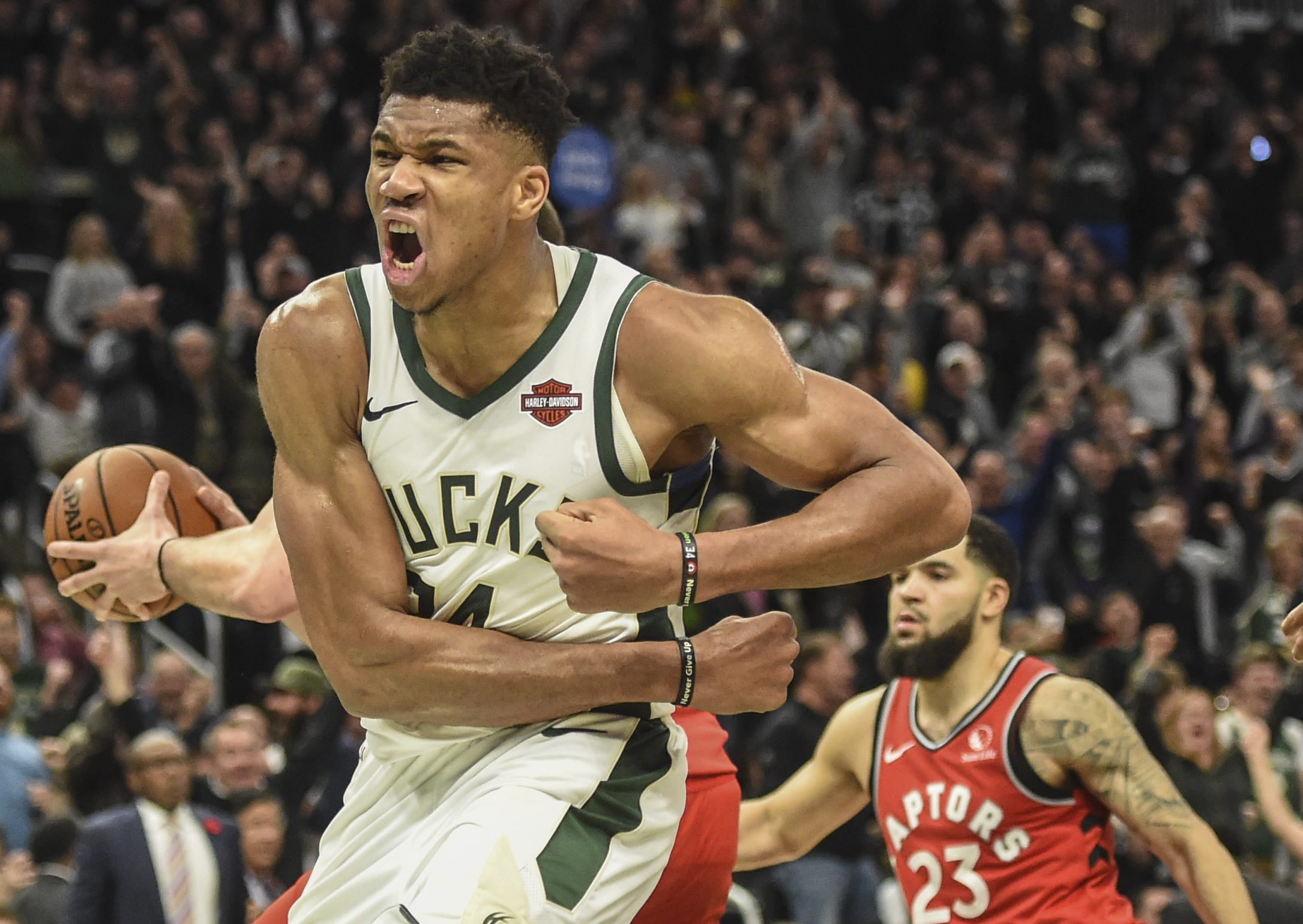 As we told you last week, there is a rhyme and reason as to when, where, and why Leonard misses games. He missed 22 of them last season with the Raptors and that worked out well for all involved. The Bucks, it should be noted, won't be shy about sitting Giannis, either. He played in 72 games last season, a career-low, but he put up incredible numbers (27.7 points, 12.5 boards, 5.9 assists, 1.5 blocks, and 1.3 steals per game while averaging 32.8 minutes) on his way to winning his first MVP. Milwaukee will be diligent about giving their franchise player as much rest as the 24-year-old needs to be primed for another deep run in the Eastern Conference Playoffs.
"Teams have to figure out a way to manage a season, manage great players, manage minutes, and bodies," Budenholzer said. "Giannis is similar. We're very conscientious of how we can keep him healthy and keep him playing well. Being proactive and being aggressive is not just the Clippers. I think a lot of teams are considering and doing things to make sure really the whole roster is healthy."
Leonard is expected to be back in the lineup Thursday against a Western Conference foe and potential playoff opponent in the Blazers. The Clippers definitely could've used him Wednesday just to make things a little harder for Giannis. Why they chose the Bucks over the Blazers to sit Kawhi, the Clippers didn't officially say. It goes without saying that it would've been much cooler, and way more exciting, if Kawhi had played in a potential NBA Finals matchup instead of saving him for tomorrow. Again, the Clippers don't care. 
Los Angeles has 11 more back-to-backs remaining and if Leonard misses half of them—he already missed the first half of the season's first back-to-back last week—then he can max out at 69 games. No MVP over the last 20 years has played in fewer than 71 games during a campaign that came in a non-strike shortened season. If the Bucks flirt with 60 wins again, earn the No. 1 seed in the East for a second straight season, and Antetokounmpo balls on the regular like he did Wednesday, he could easily earn a second straight MVP. At that point, he would hold a huge hardware advantage over Leonard. That's good, fantastic for the Greek Freak. Kawhi's thing, thanks to the magic of load management, will always be rings.