Gymnast Katelyn Ohashi Mentions Nicki Minaj and Cardi B in Powerful ESPYs Speech
The former UCLA gymnast took home the ESPY for Best Play at the annual award ceremony on Wednesday night.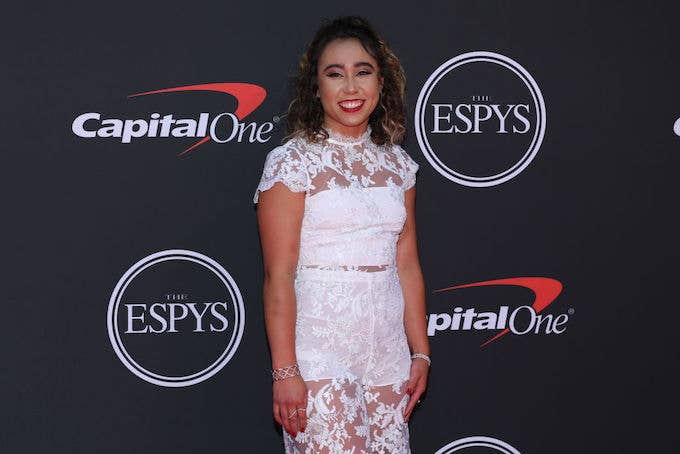 Getty
Image via Getty/Phillip Faraone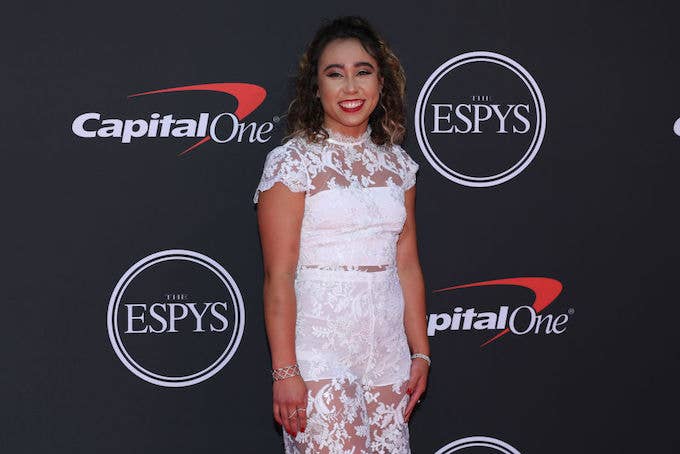 Former UCLA gymnast Katelyn Ohashi took home the ESPY for Best Play at the annual award ceremony on Wednesday night. While she was accepting her honor, Ohashi recited a poem about the societal tendency to pit women against one another, and cited the Nicki/Cardi feud as a prime example. 
Earlier this year, Ohashi, who won two gold medals at the 2018 NCAA Championships, earned viral fame when a video of her perfect-10 floor routine at the collegiate competition made its way around Twitter. The six-time All-American gymnast also earned the Best Viral Moment ESPY on account of her performance, which accumulated tens of millions of views seemingly overnight. 
The acceptance speech she delivered after winning Best Play marks another potential viral moment for Ohashi, as she took the stage with a message about body shaming and the sexism she and other high-profile women face online. 
"I started seeing myself in the news trying to infuse a little bit of joy in my sport after all the abuse and misuse of people in higher power," Ohashi said, addressing the sexual abuse scandal many gymnasts suffered at the hands of USA Gymnastics team doctor Larry Nassar. "It's no wonder why our voices went silent as theirs would just tower. But today, mine no longer cowers."
She continued, highlighting how the feud between Nicki Minaj and Cardi B exemplified the inclination to make everything between women a competition. "The objectification of our bodies is making me sick, pitting women in sports against each other acting as if they can't co-exist. It's like saying Chedda Da Connect can't go with flick of da wrist, or what about Nicki Minaj or Cardi B? Two thriving females rappers everyone should see," she said.
Given their conflict hasn't appeared to escalate since that fight, it seems the hostility may have died down.