Kawhi Leonard Confirms His Strange College Trash Talk
"Board Man" t-shirts are incoming.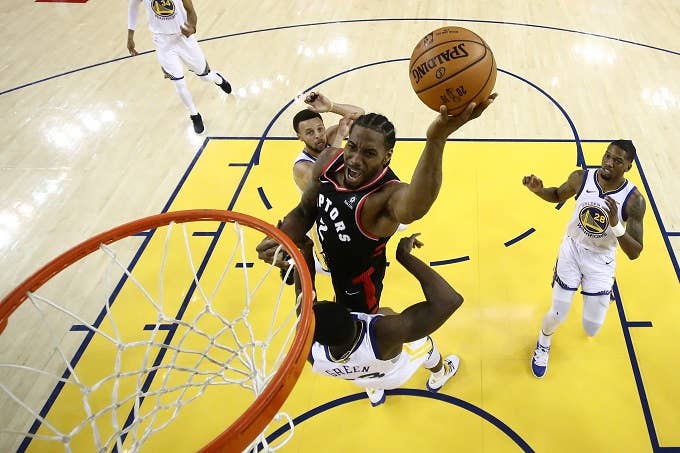 Getty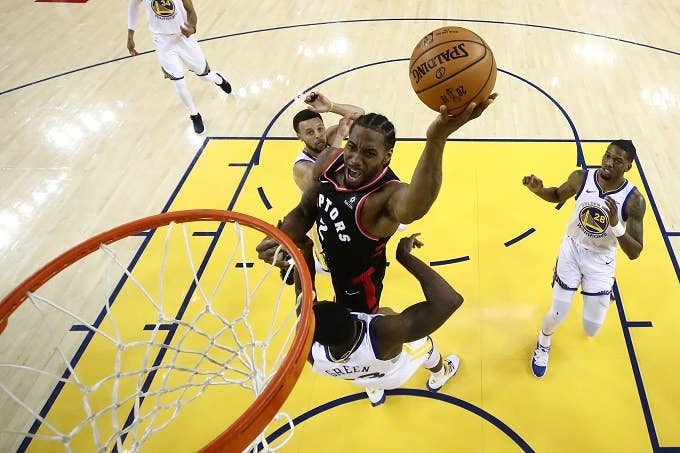 Kawhi Leonard has confirmed the stories circulating about some of his stranger taunts from his college days. 
Leonard was asked to address his odd way of clowning players after a profile in The Athletic told the world that Leonard's collegiate trash talk was one step removed from saying "Yes, indeed. Basketball." Kawhi confirmed that he used to say "Board man gets paid" after collecting rebounds at San Diego State.
"I used to say that back when I was in high school and college. You know, just wanting to get to this league," Leonard said. "It's about working hard, basically, outworking the opponent. Rebounds help you win games. Big rebounds, offensive rebounds, limiting the team to one shot and that used to be our motto."
In that same Athletic report, then-San Diego State team manager John Van Houten shared an interesting anecdote about Kawhi. "He'd come over to my house and he'd watch Michael Jordan highlights. We called them 'Mike highs' … I mean, like four or five hours at a time."
If you need further proof that Leonard might be a balling automaton, check out this segment from his Spurs days about what makes him laugh. 
Kawhi doesn't need to be happy-go-lucky to win games, however. His Raptors are currently up 2-1 over the Golden State Warriors in the NBA Finals, with Leonard scoring 30 points and netting 7 rebounds in his team's most recent win. Don't fix what works and apparently saying "no no no" works for Kawhi.