Lakers Owner Jeanie Buss Rumored to Have Considered Trading LeBron Because of Rich Paul
A source claims Buss contemplated the move to sever ties with LeBron's agent Rich Paul.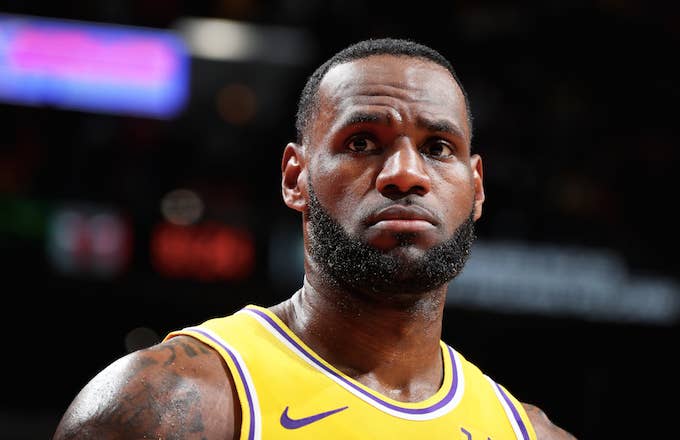 Getty
Image via Getty/Nathaniel S. Butler/NBAE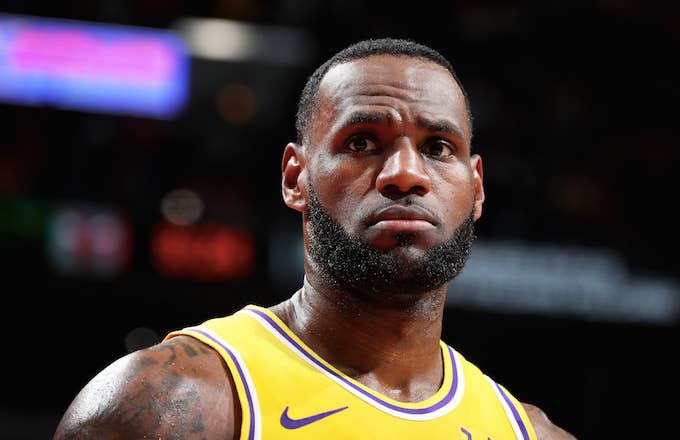 ESPN's Jeff Van Gundy created a stir this month when he said the Lakers should consider trading LeBron James. 
"To me, it could be a trade for an Anthony Davis, or I think they need to explore trading LeBron for getting as much as they can," the former head coach said during the Lakers-Celtics' March 9 game.
Van Gundy's comments were, unsurprisingly, widely mocked; however, a recent article by Bleacher Report suggests his take wasn't too far-fetched.
Sources told writer Ric Bucher that Lakers owner Jeanie Buss contemplated trading James in an effort to sever ties with Rich Paul, James' good friend and longtime agent. Buss reportedly accused Paul of sabotaging trade talks with the Pelicans and All-Star Anthony Davis, whom Paul also represents. 
Per Bleacher Report:
The subject of moving James, however, was contemplated by the Lakers, a team source said, weeks before Van Gundy aired it. When rumors engulfed the team at the February trade deadline that it was willing to trade anyone other than James to acquire All-Star forward Anthony Davis from the New Orleans Pelicans, James' agent, Rich Paul, was widely accused of spreading those rumors because Davis is also one of his clients. 
Paul told the outlet he did not leak the details of the Davis trade-talks, and even reached out to Buss to clear the air—efforts that seemingly paid off as LeBron remains on the Lakers' roster. As for the team's reported attempts to acquire Davis? NBC Sports reports it's unlikely to happen.
"I have been told that there's no way Anthony Davis is coming here, through the Pelicans," Marc J. Spears said while filming for ESPN in Los Angeles. "They're just not going to do it."