LaVar Ball: 'LeBron James Without Lonzo Is Not Going to Win a Championship'
LaVar Ball continues to exude top-tier confidence in his son Lonzo, claiming the Lakers will not win a championship if they trade him.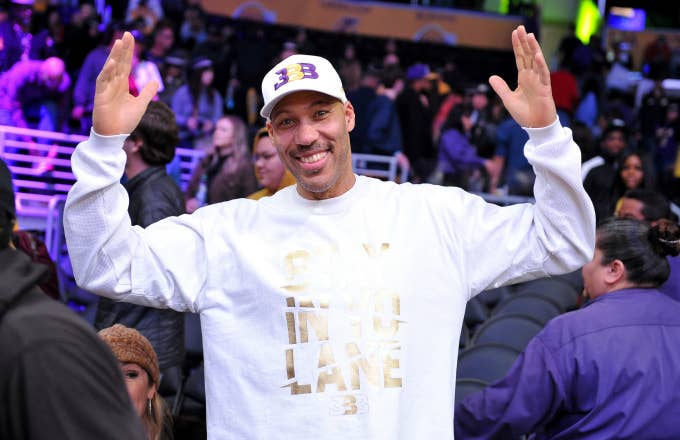 Getty
Image via Getty/Allen Berezovsky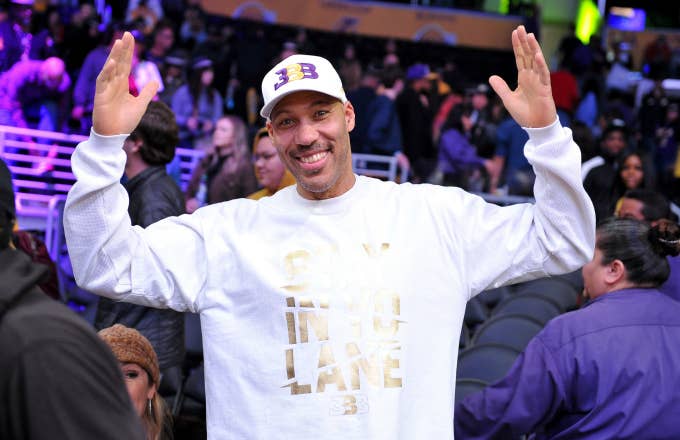 LaVar Ball continues to exude top-tier confidence in his son Lonzo, telling the cast of Fox Sport's Undisputed that his son is L.A.'s only hope at winning the Finals. 
"I told the Lakers a long time ago, 'You trade my son it'll be the worst thing you ever did,'" Ball said. "And I guarantee if they trade my son they will never get a championship... LeBron James without Lonzo is not going to win a championship in Los Angeles. I guarantee that."
Ball's comments come just hours before the trade deadline closes on Thursday, Feb. 7. They follow a tense few weeks where Lonzo was the centerpiece of several trade packages in the Lakers' attempt to court Anthony Davis. This led LaVar Ball to place the teams' lackluster play on Luke Walton's coaching style, which was echoed during his appearance on Undisputed. 
"They trying to do it like this and get these players. Man, it ain't the players it's the coach. You don't have the coach you out of luck. So you can get as many players as you want, if you don't have a system, if you don't understand what you getting ready to do, you not going to win," Ball explained. 
In addition to his claims about James and Walton, LaVar showed his fearlessness by reviving his "Lonzo is better than LeBron" comment in the teeth of one of the biggest LeBron fanatics Shannon Sharpe.
Ball then went on to add that if his son is traded to Phoenix then he and his brothers will build a "Ball Dynasty" in Arizona on their way to becoming the faces of the NBA.