LeBron James's Greatest Beefs
King James has been known to mix it up with individuals on—and off–the court. These are the most notorious beefs LeBron's had as a professional.
LeBron James is not one to put his differences to the side just to make nice with people. Cross the King, and he's not going to forget it. 
This alpha-tendency from LeBron, however, is not without its downfalls. His candid personality has gotten him into more than a couple of feuds during his time in the NBA—although some were not entirely by his own doing. While he might maintain a relatively pristine image with people who recognize him from commercials and highlights, real NBA fans know he's had plenty of beef with players, coaches, corporations, and commentators—even President Trump—over the years, proving there is nobody safe from the wrath of King James. 
Here are the 11 individuals James has had beef with over his NBA career—as of right now. 
Skip Bayless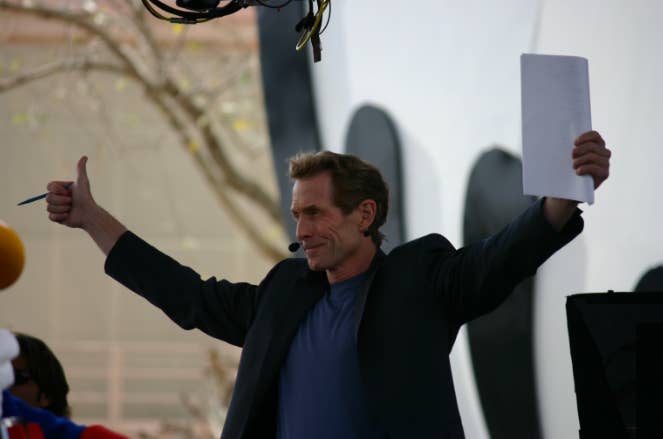 LeBron really hasn't said much about or to Skip Bayless during his NBA career (though he's well aware of Skip's brand) but the FS1 host is the poster boy for LeBron haters everywhere. And just about every time he's made an anti-LeBron argument, "Prince James" has proved him wrong. He said in 2010 that LeBron was the most "overrated, overhyped superstar" in postseason play in his lifetime. 
James now has three rings.
And just before LeBron took his talents back to Cleveland, Bayless tweeted perhaps the most idiotic display of 140 characters ever put together:



Johnny Football will one day be bigger in Cleveland than his buddy LeBron ever was.


— Skip Bayless (@RealSkipBayless) May 9, 2014
And when LeBron finally did bring Cleveland a ring by coming back from a 3-1 deficit against the greatest regular-season team in NBA history, you'd figure even Bayless would give him some credit, right? Especially since he led all players on both teams in all five major categories, right?
Wrong. He thought the MVP should have gone to Kyrie Irving. 



How can Kyrie Irving not be Finals MVP after his last four games?


— Skip Bayless (@RealSkipBayless) June 20, 2016
And then he went on a whole "MJ is still better" rant… 



MJ never melted down in playoff series vs Celts or Finals vs Mavs. MJ never came apart down Game 6 stretch & had to be saved by Ray Allen.


— Skip Bayless (@RealSkipBayless) June 20, 2016
He tweeted about seven different variations of this tweet after Game 7. Guess you have to be a quarterback with a sub-50 career completion percentage to garner praise from Skip. 
DeShawn Stevenson and Soulja Boy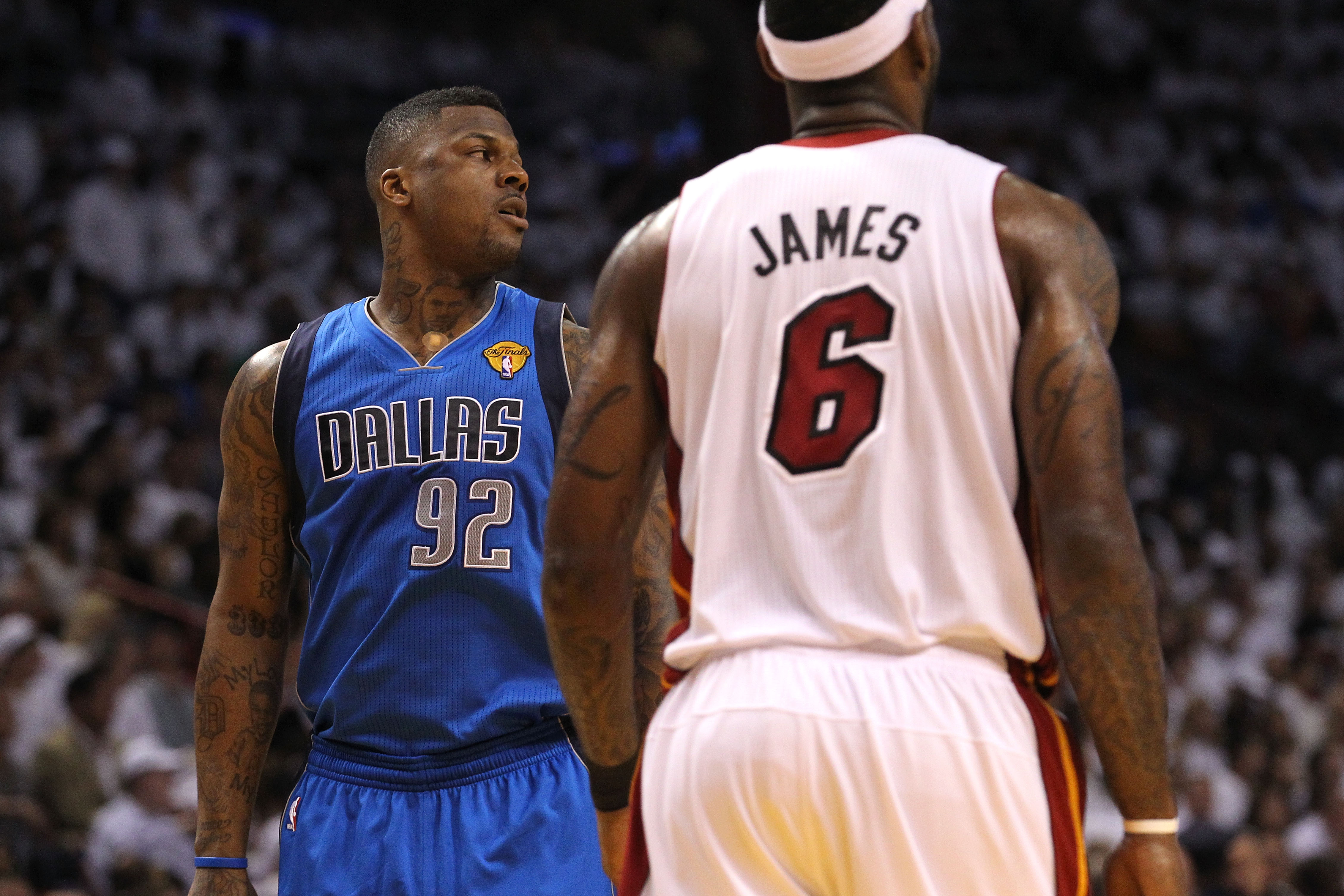 Joakim Noah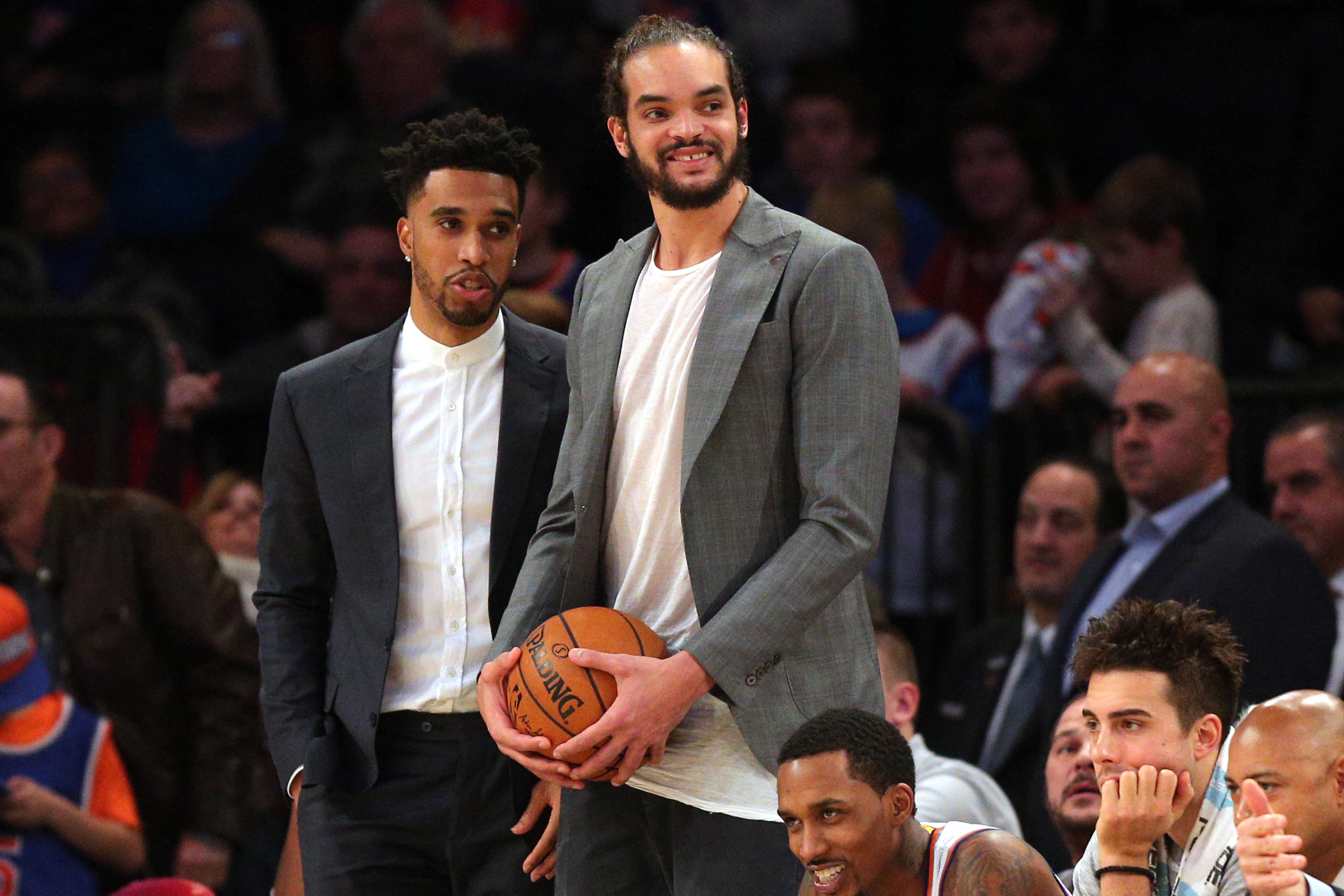 Noah has had perhaps the most lengthy feud with LeBron James of any active player. This one goes way back to 2009, when Noah took exception to James dancing while the Cavs were up 19 against the Bulls. 
Later that season, Noah made his infamous comments about how much he hates Cleveland. Among many other disparaging things, he said, "I've never heard anyone say that they're going on vacation to Cleveland." 
The two had some chippy moments in the playoffs over the years, including one in 2013 that gave Noah and James technicals: 
When the Bulls faced Cleveland in 2015, LeBron accused Noah of "disrespectful" trash talk that crossed the line. Noah continued to let his disdain show for LeBron after he signed with the Knicks, saying in September that knocking off the Cavs would be the Knicks' goal this year. Needless to say, this is an unlikely scenario.
LeBron has eliminated Noah's Bulls teams from the playoffs four times: in 2010, 2011, 2013, and 2015. Noah has never eliminated LeBron, and probably won't even get a chance to this year. 
Dan Gilbert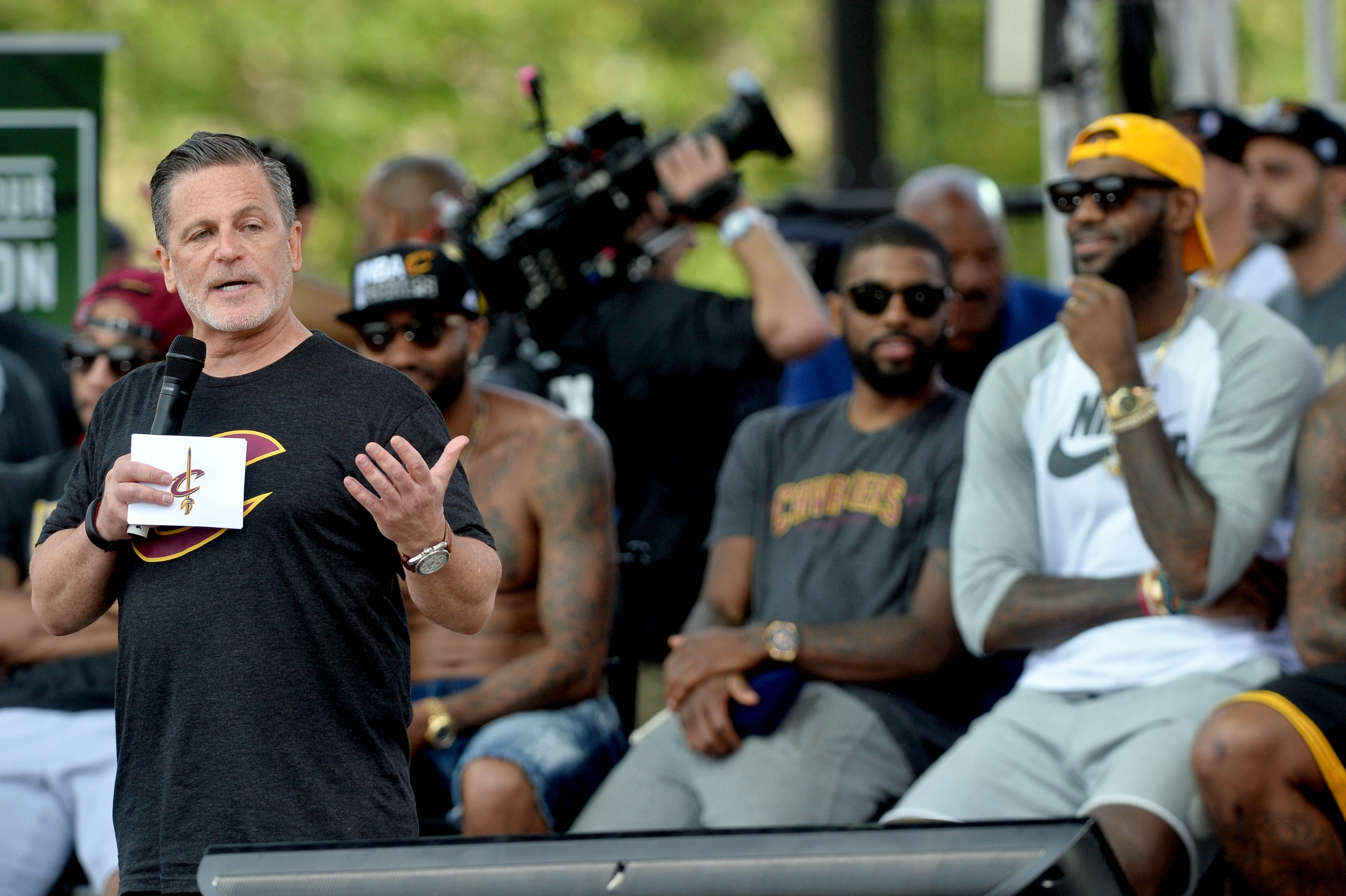 Under Armour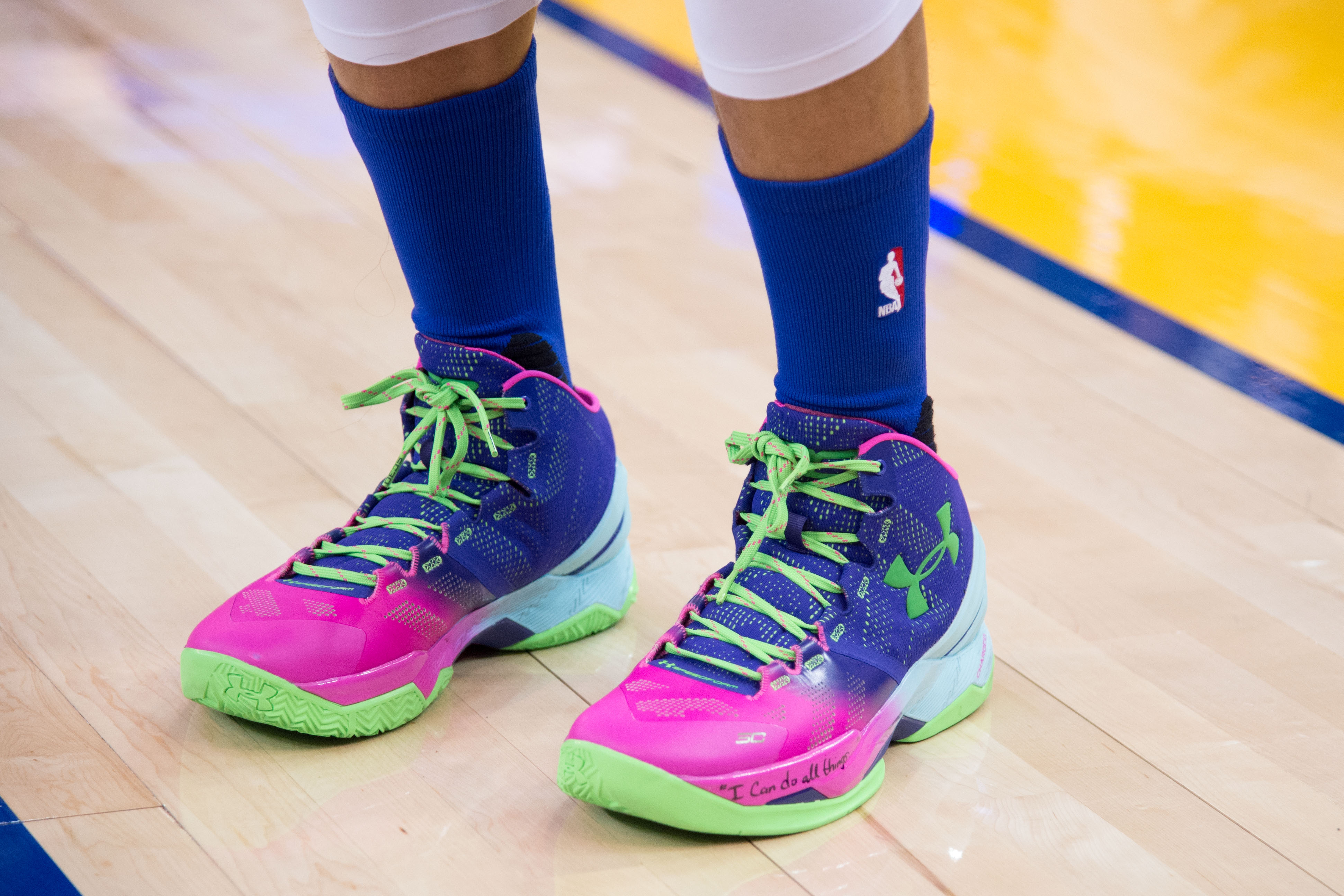 As a Nike man since Day One, LeBron has nothing nice to say about Under Armour. In fact, he had nothing to say at all about the company when asked about a commercial they did in 2015—he wouldn't even use its name. 
LeBron claimed in this interview (obviously jokingly) that he had never heard of Under Armour, and referred to them only as "The other guy."
"The other guy" has since fallen on tough times; their stock price has dropped more than 75 percent over the last year thanks in large part to the plummeting sales of Stephen Curry's shoes. LeBron's Nike, on the other hand? They're doing just fine. Maybe that will be the subject of some trash talk in a potential Cavs-Warriors rematch. 
Dave Blatt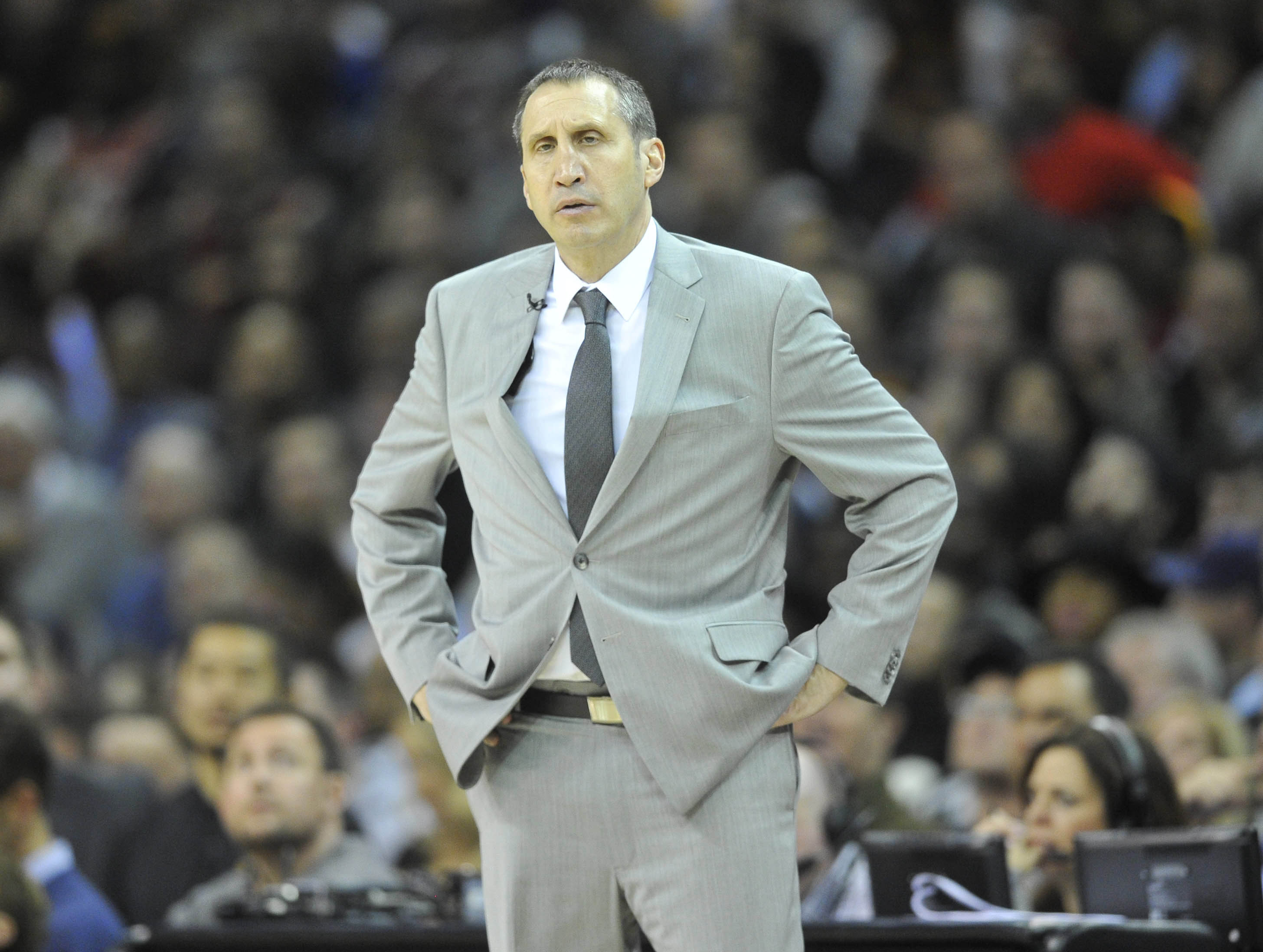 Draymond Green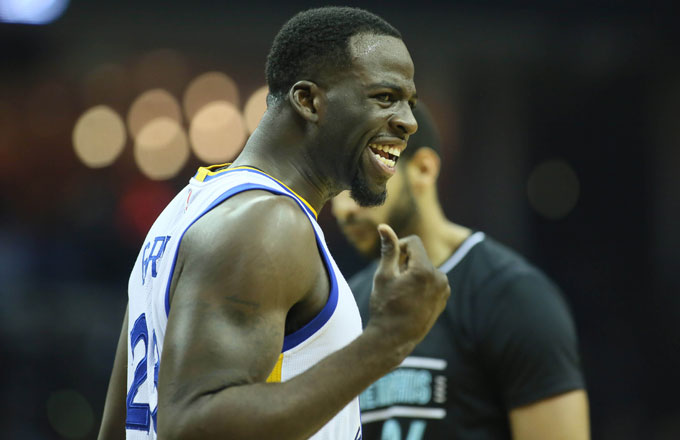 Green has become the most hated player on The Association's most star-studded team thanks to his emotional—and sometimes dirty—brand of basketball. LeBron has borne the brunt of several Green hits over the last year or so.
It all started with a scuffle in last season's NBA Finals. In hindsight, this could be the most important scuffle in NBA history; James and Green got tangled up on one play, causing Green to fall to the ground. Green then responded by attempting to deliver a tap beneath the belt. He was suspended for this act, which probably cost the Warriors Game 5 as a result. 
This January, Green took down LeBron James in a Golden State blowout, and then mocked him for flopping. This will definitely be the focal point of any potential Warriors-Cavs Finals rematch. 
Phil Jackson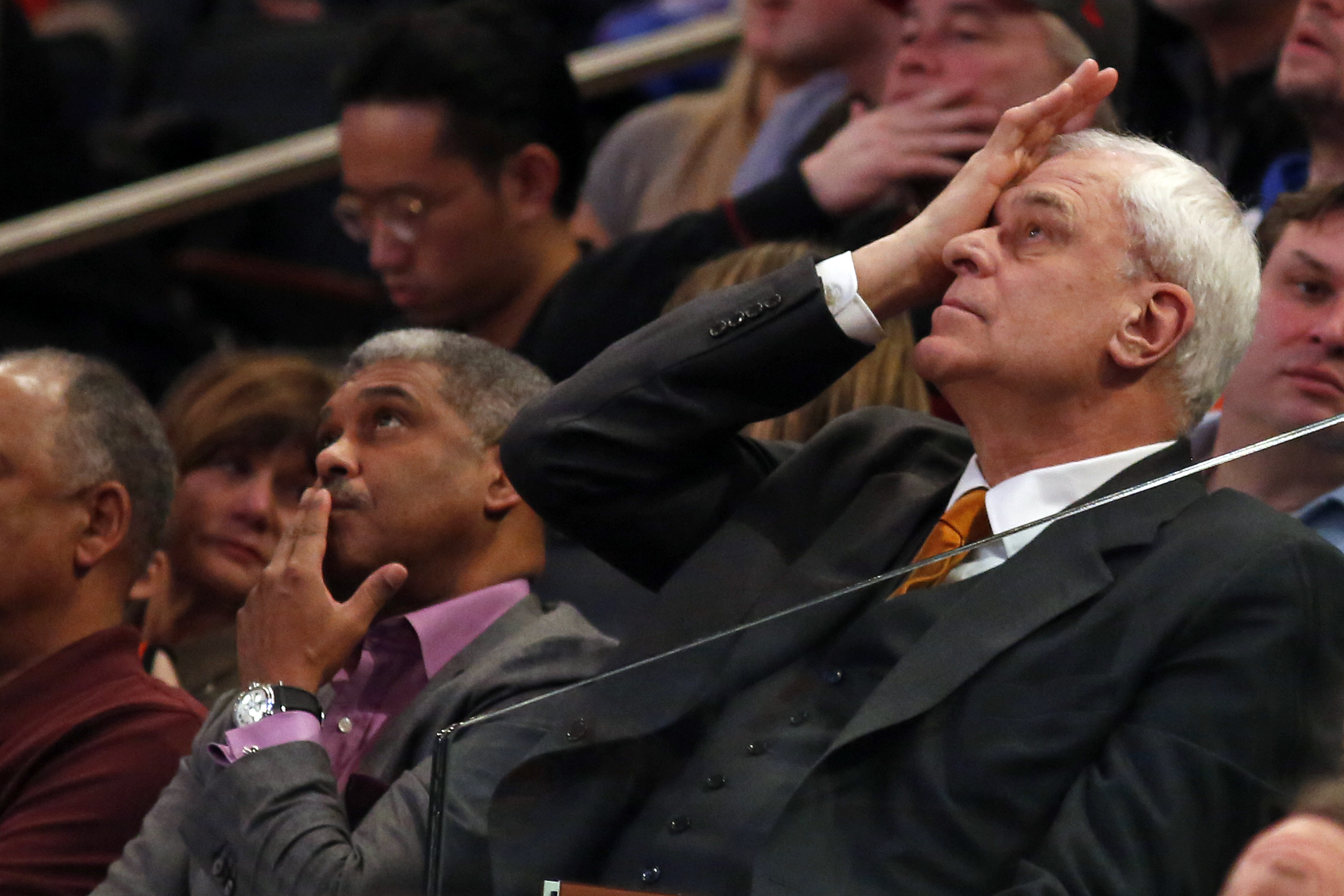 Donald Trump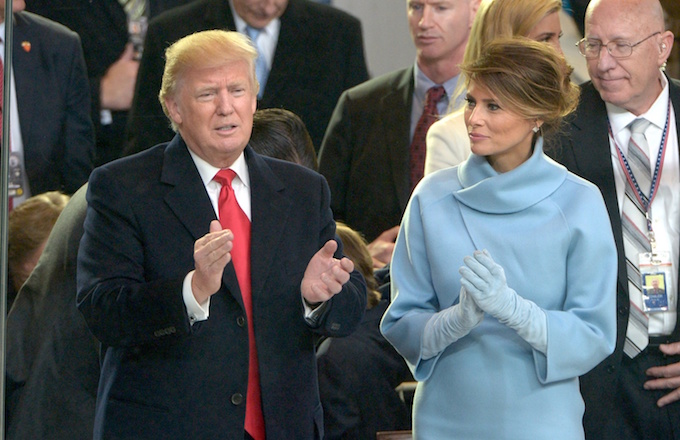 Unlike Michael Jordan, to whom LeBron is oft-compared, James has not shied away from politics. He campaigned with Barack Obama in 2008 and Hillary Clinton this past election.
James has also been an outspoken critic of Donald Trump since he was elected in November. He spoke out against his controversial travel ban, has refused to stay in Trump hotels, and has even subtly protested Trump on his Sports Illustrated "Sportsperson of the Year" cover, wearing a safety pin—something that has become a symbol of resistance in many liberal circles.
Prior to LeBron's criticism, Trump had some kind words to say about LeBron when he was with the Heat:



Congratulations to @KingJames on winning Athlete of the Year in last night's @ESPYS. LeBron is also a great guy!


— Donald J. Trump (@realDonaldTrump) July 18, 2013



Great shot by @KingJames yesterday. Lebron is a tough competitor who delivers under pressure.


— Donald J. Trump (@realDonaldTrump) May 11, 2015
Now that LeBron has said negative things about The Donald, it's likely that his pro-LeBron sentiments will change. One can only imagine the 5 a.m. Twitter rant when LBJ declines to visit the White House after his next championship.
Charles Barkley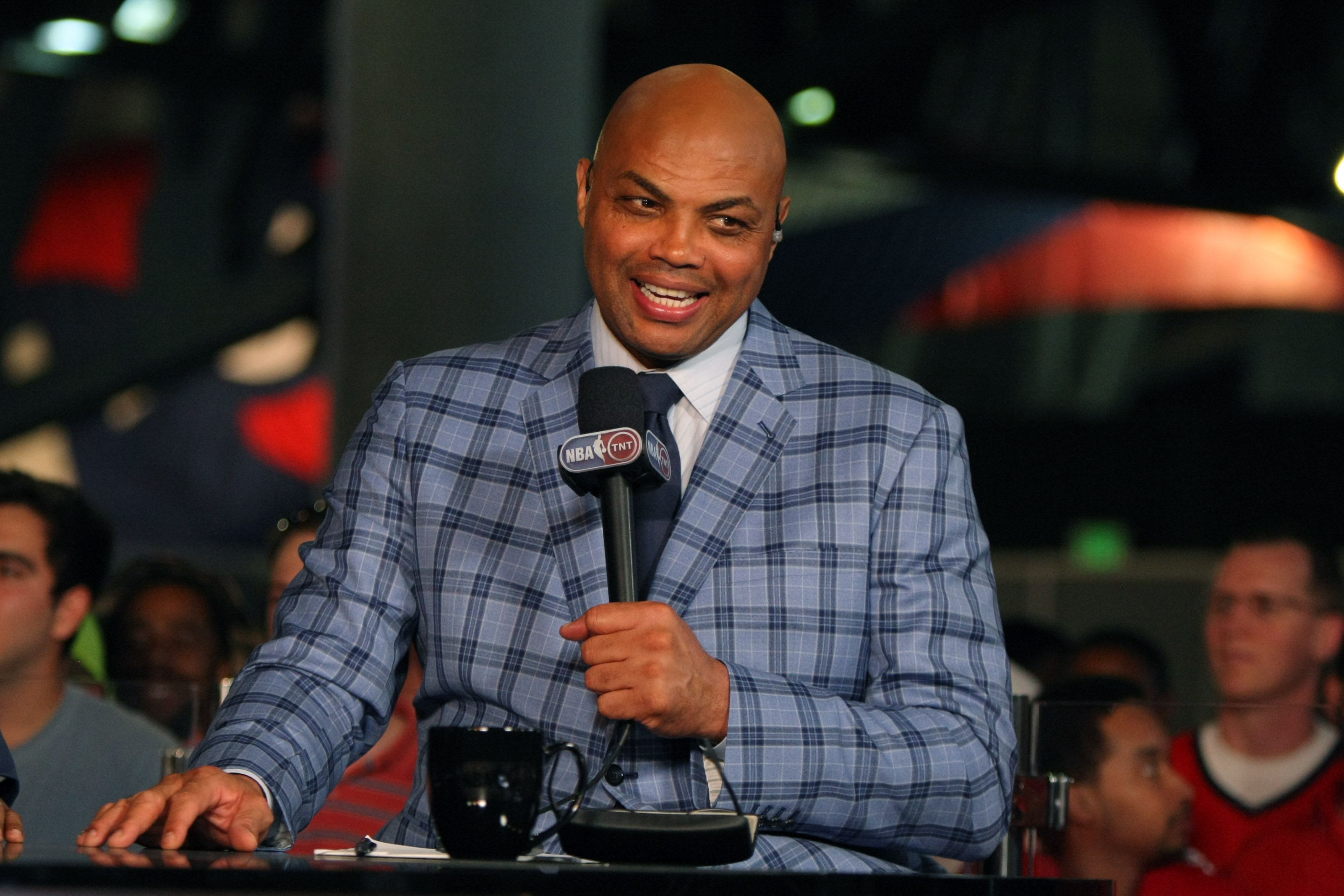 The most notorious and heated of them all, the LeBron-Chuck beef blew up in January after bubbling under the surface for years. Barkley had long been critical of James, but LeBron never really responded in any consequential way. Barkley called James' decision to go to Miami "a punk move," and said over the summer that James wasn't even in his top seven all-time greats. He even went as far as to say that Tim Duncan and Kobe Bryant were higher up on that list than LeBron.
But things exploded in January after Barkley commented on LeBron's unhappiness with the Cavs front office. "Inappropriate. Whiny. All of the above," Barkley said on TNT in January, as quoted in SB Nation. "The Cleveland Cavaliers, they have given him everything he wanted. They have the highest payroll in NBA history. He wanted J.R. Smith last summer, they paid him...They brought in Kyle Korver. He's the best player in the world. Does he want all of the good players? He don't want to compete? He is an amazing player. They're the defending champs."
LeBron got very personal after Barkley said this and took shots at the Hall of Famer's gambling problem and other past issues. "I'm not going to let him disrespect my legacy like that," James said. "I'm not the one who threw somebody through a window. I never spit on a kid. I never had unpaid debt in Las Vegas. I never said, 'I'm not a role model.' I never showed up to All-Star Weekend on Sunday because I was in Vegas all weekend partying. All I've done for my entire career is represent the NBA the right way. Fourteen years, never got in trouble. Respected the game. Print that."
Knowing how LeBron rolls, it won't take much to add another name to this list if they dare speak evil about the legend.