Anthony Joshua has revealed how he gets in the zone before his mega fights.
The IBF heavyweight champion of the world just dropped a playlist on Apple Music ahead of his showdown with Eric Molina in Manchester this weekend, sharing the music he listens to as he trains and preps for the big night.
Since asking Stormzy to do his ring walk ahead of his fight with Dillian Whyte last year and following it up in 2016 by heading to the ring to the sounds of Giggs' 'Talkin Da Hardest', it's been common knowledge that AJ's music taste is true to his London roots and now we know that to be fact.
Stormzy rapped during AJ's ring walk last December.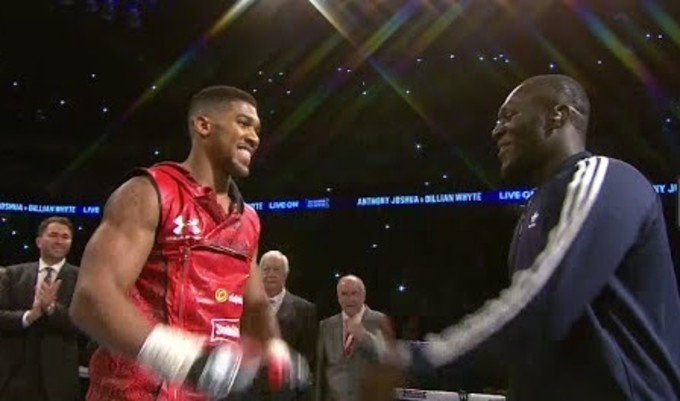 While AJ shows the UK love with tracks from Stormzy and Emeli Sande, he also includes a host of 80s and 90s stateside hip-hop classics, with entries from N.W.A, 2Pac and the Notorious B.I.G.
Speaking to Complex on his relationship with the grime scene last summer, Joshua said:
"We're all from the same place really. We're all trying to achieve something that was never really put in front of us. We had to make something out of nothing. So if there's anyway they can reach out and I can support them, I want to."
You can check out Anthony Joshua's playlist from Apple Music in full below.
[via Apple Music]