Watching Paul Pogba and Stormzy in their fifty-second advert for adidas, in which the sports brand effectively announced Pogba's world record transfer from Juventus to Manchester United, a couple of things came to mind. The first was how much fun it looked; Pogba skanking as if he was standing with his back to the bar at Eskimo Dance, as Stormzy swaggered his way over a brutal bassline and a set of angrily clattering drums. The second was the raw, unfiltered, unapologetic Blackness of it all. It was as joyous as hearing a Nigerian aunt ululating at a wedding when the happy couple walk down the aisle; as carefree as Serena Williams, having just won the Olympics, dancing on Centre Court. Here was one of the biggest entertainment adverts of the summer, and it felt like a wholly faithful representation of the UK's black youth culture.
It's remarkable how quickly these two stars have made themselves such sure-fire commercial hits. Stormzy, after years of building his career through the MC's well-trodden routes, is now ubiquitous after just twelve months in the mainstream. Pogba, at just 23, has already been ranked as the world's second-most marketable athlete, behind only Stephen Curry of the Golden State Warriors.
It is doubly remarkable for reasons alluded to by Stormzy in one of his recent blizzard of hits, "Not That Deep". It's mad, he raps, Man can't text me again/I'm tryna make dark skin sexy again. As Stormzy well knows, dark-skinned young black men have often been regarded as a threat, attracting the disproportionate attentions of police. To deal with this, many of them opt for an approach known as "respectability politics"; they dress smarter than the average person, they are incessantly polite and they tone themselves down. Stormzy, though, has no such obsessions with fitting in; this, it must be remembered, is someone who Went Jools Holland in my tracksuit. Pogba, meanwhile, is similarly unafraid of standing out, his hair frequently adorned with fresh highlights. To see these two so confidently astride their fields, as (in Stormzy's words) "two young kings", is therefore particularly inspiring. Not only - to coin the name of the famous movement - are they showing us that black lives matter, they are also reminding us that they can be magnificent.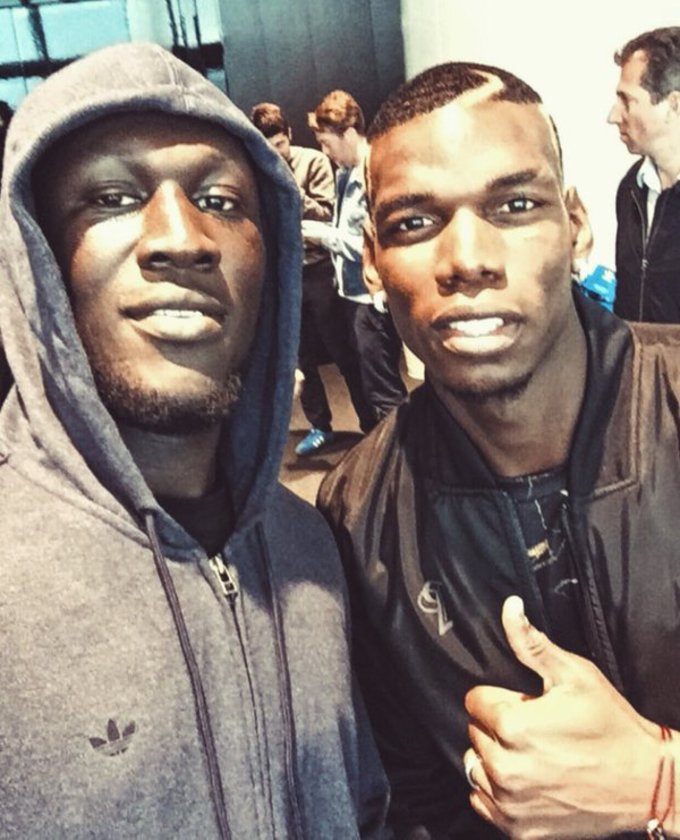 The collaboration between Stormzy and Pogba is also excellent news for grime. The long-held fear as this genre became known to millions more was that it would become somehow watered down; this fear was not without foundation, given how several of grime's pioneers had already made significant concessions to their sound when encountering the mainstream. The difference between this video and, say, Dizzee Rascal's World Cup Anthem, is that whilst it's hard to see James Corden and Dizzee Rascal teaming up anywhere other than Corden's SUV you can actually imagine Pogba and Stormzy hanging out at the same rave. They had as much chemistry as Kano on stage with Ghetts at Butterz.
This fit is important; not because grime artists shouldn't branch out, but because they have so long been told that the surest way to the greatest success is by moving away from their trademark aesthetics and instrumentals. UK rap and grime have long been seen as the poor relations of American hip-hop, and yet here we have Stormzy, in a proudly British accent, going over defiantly British beats. Should they be approached for similar work of this nature, grime artists can now argue that they don't need to compromise their style to reach the widest possible audiences. 
Race and music aside, we return to the most striking aspect of this video, which is its unashamedly feel-good nature. Stormzy and Pogba are currently standing at the forefront of two of the most competitive industries the world has to offer, and yet they're joking and palling around as if it's nothing. If there's any lesson that young footballers can draw from Pogba's demeanour, it's how to deal with pressure; he flings it away as elegantly as Simone Biles tumbles across an Olympic stage. Prior to Pogba's Premier League debut against Southampton, there had been some grumbling among pundits about his dabbing and dancing, as if they were possible proof of a lack of focus. Yet instead of quaking in the face of his transfer fee, which left his club with very little change from £100million, he went out and gambolled about Old Trafford as if they had bought him for free. In the post-match interview, he was to be found grinning away as merrily as some sort of Black Santa, a bringer of immeasurable joy to his supporters; and who, hopefully for his team-mates, will soon be handing out assists with Christmas generosity.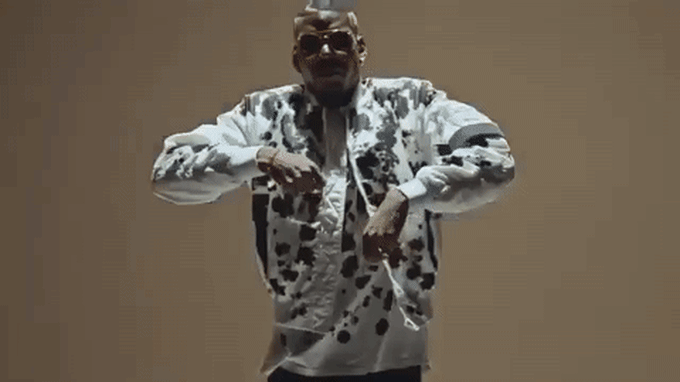 The biggest winners in all this are arguably adidas, who have brought together two stars at a point where they have already achieved a great deal, but who clearly have their best work well ahead of them. Whether we'll see Pogba launching new moves in the next few months is yet to be seen; but, in the meantime, it must be hoped that the track from their collaboration finds its way onto Stormzy's upcoming album.
After all, it would be shame to waste that bassline.