Michael Jordan once discerned a foolproof way to "gamble" Scottie Pippen out of $100 at one of their games, and he did it over and over for the rest of that season. His Airness is cold-blooded. ESPN's Amin Elhassan told the story of Jordan's hilarious heist on a new episode of The Lowe Post from the NBA Finals.
During breaks in game action, the Bulls played a video board segment that showed three cartoon bulls racing. It ended with one section of fans winning a free prize. You've probably seen a similar promotion before, like the popular "follow this cup with your eyes – now which one is it, A, B, or C?" shtick many arenas use. 
Well, Jordan got to the arena extra early one game to get some shots up, and he saw the game operations staff doing a run-through of the bull-racing segment.
"Mike is watching this and says, 'You guys already know (who's going to win?' And the guy says, 'Yeah, it's all pre-recorded,'" Elhassan said.
Jordan asked who was going to win that night and the staff told him it would be the red bull. "Fast forward, game, timeout, Phil's drawing up some play, Mike goes to Scottie, 'Hundred bucks the red one wins,'" Elhassan said.
He said Jordan did this for the rest of the season and Pippen never caught on, dumbfounded by how Jordan would guess it correctly every game.
Poor Scottie.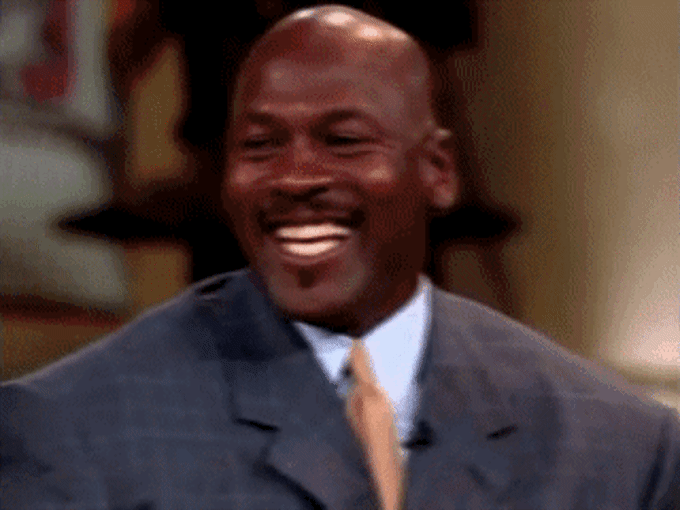 Send all complaints, compliments, and tips to sportstips@complex.com.