This is how Bayern Munich celebrated their qualification for the Champions League semi-finals.
After overcoming Benfica 3-2 on aggregate during this week's European clash, Bayern left back David Alaba proceeded to take his fans on a tour of the dressing room celebrations via Snapchat – which was basically him playing karaoke with an assortment of teammates.
After singing 'Beat It' by Michael Jackson, Alaba – backed by Franck Ribery and Arturo Vidal – moved onto to something a little more contemporary, 'One Dance' by Drake.
Daniel Sturridge has got competition for the title of football's biggest Drake fan.
In 2014, Liverpool's then-squad of Daniel Sturridge, Raheem Sterling, Jordon Ibe and Mario Balotelli went viral after positing footage of them all vibing out to Drizzy after training.
Alaba, meanwhile, is one of several footballers to have pursued that all-important photo with the 6 God.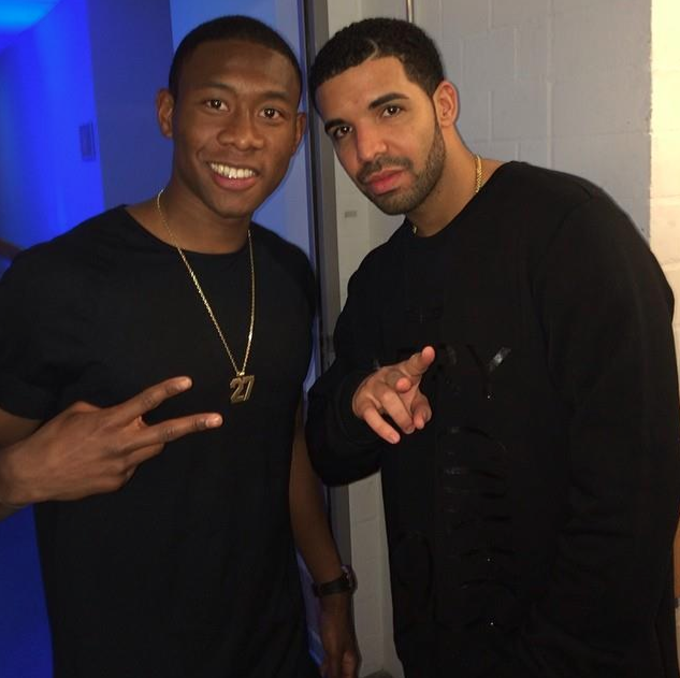 Let's see who Drizzy backs if the two players ever go head-to-head in Europe.
[via Facebook]