On Sunday, a woman sitting courtside at Chesapeake Energy Arena heckled LeBron James as he spoke with a referee during a Cavaliers/Thunder game. "Just suck it up, LeBron!" she yelled. LeBron laughed at her—and he also responded to her on Instagram a few hours after the game ended. It was a funny moment, and everyone wondered who in the world the lady thought she was.
Turns out, she's a very, very, very, very, very, very, very, very, very, very, very, very, very rich lady. Her name is Judy Love, and she landed at No. 7 on Forbes' 2015 list of the richest self-made women in America. Her net worth is approximately $2.4 billion, and she's married to Tom Love, who founded Love's Travel Stops and Country Stores back in 1964. Here's her showing off her billion-dollar smile: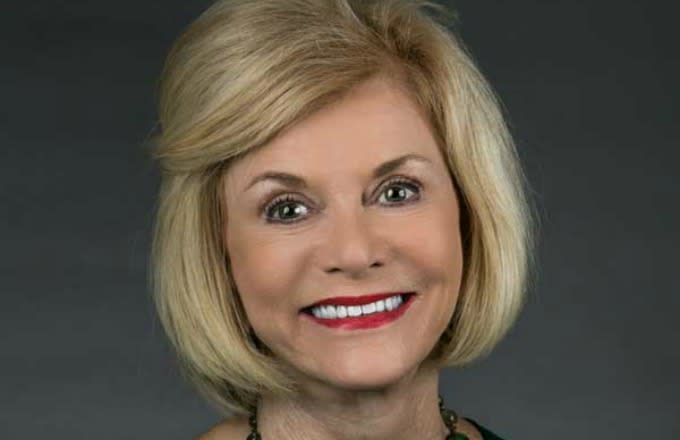 So yeah, the 78-year-old is more than just some random "elderly woman" like some sports blogs have called her over the last 48 hours. Not that that makes this moment any less funny:
But damn...
Send all complaints, compliments, and tips to sportstips@complex.com.
[via Washington Post]