When the NFL released a list of hometowns that produced the most active NFL players heading into the 2015 season, No. 1 and No. 2 were separated by just 30 miles. 
Miami topped the list with 31 and nearby Fort Lauderdale followed with 20. Not even accounted for in those numbers were several other players to come out of neighboring cities in Miami-Dade and Broward County—plus Palm Beach County to the north. The numbers are astronomical when taking into consideration the entire tri-county area that comprises just that southern tip of the Atlantic coast of the Sunshine State.
Quite simply: South Florida produces football talent.
As Larry Blustein, who has covered and promoted prospects in the area for 45 years, puts it: "From Palm Beach down to Key West is probably the most solid 200 miles [for recruiting] you'll ever find."
Here's a quick look at some of the top professional football players in recent memory to come out of South Florida: Teddy Bridgewater, Isaac Bruce, Antonio Brown, Amari Cooper, Kelvin Benjamin, Elvis Dumervil, Frank Gore, Al Harris, T.Y. Hilton, Steve Hutchinson, Michael Irvin, Andre Johnson, Chad Johnson, Willis McGahee, Mike McKenzie, Bryant McKinnie, Lamar Miller, Dan Morgan, Santana Moss, Antrel Rolle, Samari Rolle, Asante Samuel, Sean Taylor, Stephen Tulloch, Jonathan Vilma.
Even in an attempt to keep it succinct, the list turns out quite lengthy. Which is staggering when you also consider the scores of home-grown players currently spread out around the nation in college football, since virtually every major program in America recruits South Florida.
Why this region? What makes this area—which rarely sees a day of "football weather" and is more commonly recognized for everything from beaches and nightlife to cocaine and Scarface—so prominent on the gridiron? If you ask the people most familiar with the landscape of the hotbed, it generally comes down to two things: competition and culture.
"We breed football here. We take football with a passion," says Mark Walton, a freshman running back at the University of Miami who scored five touchdowns in Miami Booker T. Washington's 2014 Class 4A state championship victory.
Especially in the inner city, the sport is woven into many boys' lives from the time they sign up for Pee Wee football through their high school careers. And for the ones fortunate enough, the collegiate level and possibly beyond.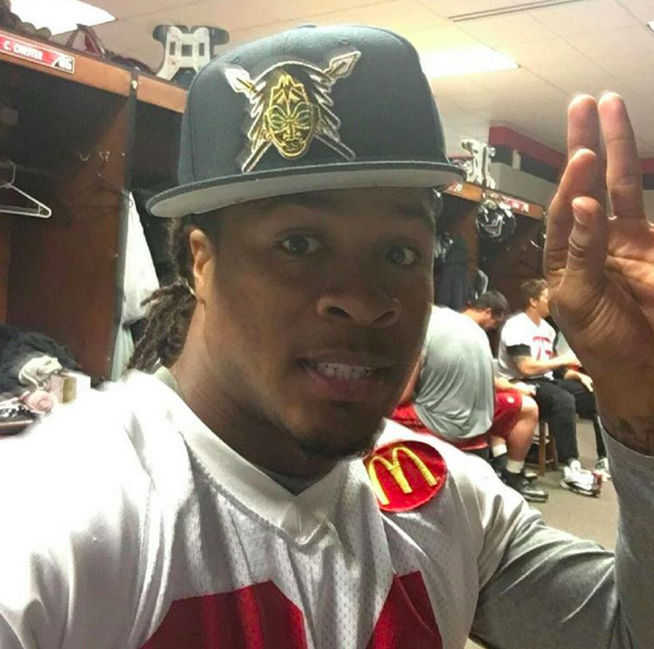 "Only thing equivalent to it is the Chinese gymnastics team," says Luther Campbell, the Miami rap legend perhaps better known as Uncle Luke or Luke Skywalker.
Among many other accomplishments after his musical career, Campbell has taken to coaching high school football in the area and developing players at the youth level through his Liberty City Optimist program. His Chinese gymnast analogy may seem extreme, but it's one that's probably accurate.
Miami Hurricanes offensive coordinator James Coley estimated that he once saw 20,000 people at a Pee Wee tournament about 10 years ago at Curtis Park in the Allapattah neighborhood in the heart of Miami.
"It looked like the state fair," recalled Coley, who attended and coached at Miami High and has recruited South Florida as an assistant at Miami, Florida State, and Florida International. "I knew right then and there this is big, but it's always been big. A lot of high schools recruit kids in Little League games."
In South Florida, every caliber of football is bumped up a tier. Youth football takes on a high school level of commitment, preparation, and competition. High schools fight to either keep the upper-echelon talent in their neighborhood or pull from other neighborhoods—the way college teams do regionally across America. 
Kids begin playing highly competitive football at four years old. By the time they hit high school, they've played in multiple high-pressure situations and are prepared to produce immediate results on the field. The same is true of the transition from high school to college.
"Kids from South Florida—the lights don't bother them," Coley says. "With some other guys, it may take them a year or two in college and they say, 'OK, I get it now.' But these kids down here, they're instant."
The atmosphere nurtures prototypical prospects coaches at the college level covet, since "it" is instilled in them at a much earlier stage.
"By the time they get to high school, it's already created," Coley continues. "By the time these guys are ninth graders, they're not learning to compete—where I think you go to some other areas they may have played football and by the time they're freshmen in high school they start learning to compete. These kids have been competing since Little League. It's very important for them to win in Pee Wee football. The neighborhoods are tied into it, friendships tie into it, families feud over it. From an early age, winning is big."
Whereas in most places freshmen would rarely get past junior varsity, in Miami, while still not typical, there will be some players that are so special coaches can't keep them off the field.
"You can pick out right now, if you go to a 14-and-under game, the next three freshman classes—'20, '21, and '22—kids are all ready to step in," Blustein says.
It was evident in some of the top high school freshmen this season—Booker T. Washington quarterback Daniel Richardson led a fast-paced, quick-strike passing attack to the Florida Class 4A state championship (the state record-tying fourth in a row for the Tornadoes), Carol City running back Nayquan Wright just missed out on a 1,000-yard season in a pass-first offense, and Miami Central running back James Cook—brother of FSU's Dalvin who was already deemed the next great thing before he ever took a handoff in high school—ran for 178 yards and three touchdowns in the Class 6A state championship game (Central also won its fourth in a row). 
"You don't see that anywhere, so to do that here is even greater," Blustein says. "You have to pass some studs."
Multiple recruits, like Cook, receive their first college scholarship offer before playing a down of high school football.
So where did it start? How did Miami become this football production hub?
According to Blustein, who has covered games and athletes since 1970 and was taken to games by his father going back to 1963, it's been there as long as the city's been there.
During wartime in the earlier half of the 20th century, soldiers would be stationed to Key West and Homestead. Instead of going back home, they would stay down in the Shenandoah neighborhood in the middle of Miami (now known as Little Havana with the influx of Cuban population in the area). Veterans would raise their families there, and Blustein believes the tough upbringing of veterans' sons may have made them more suitable for success on the gridiron.
Miami High, which is the corresponding high school to that neighborhood, won a state title virtually every season from 1937 to 1954, at a time before a championship game was created and Florida's champion came down to a state poll. The Miami High Stingarees in those days couldn't find schools that would schedule them and had to often leave the state to play a full schedule.
The Stings' rival, Coral Gables, found success in the 1960s, winning state championships in four of the first six seasons Florida had title games with teams that featured five future NFL players. Miami High and Coral Gables combined to win eight national championships.
"Only thing equivalent to [youth football in South Florida] is the Chinese gymnastics team."
—Luther Campbell
Fast-forward to the 1990s and the powerhouse was Miami Southridge with a running back duo of Troy and Darren Davis (Troy went on to become a Heisman finalist with Iowa State) and a defense led by future Florida State Seminole and Atlanta Falcon, Lamont Green. Coach Don Soldinger led the Spartans to 29 wins in a row, reaching four state championships and winning two of them. Carol City matched that streak later in the decade by winning back-to-back titles. Miami Northwestern, which also won two national titles in the '90s, later broke the record with 37-straight victories from 2006-08. Booker T. Washington would later break that mark with a 41-game win streak that was only snapped following the opener this season at St. Thomas Aquinas.
There's so much talent The University of Miami was able to win four national championships from 1983-1991 due in large part to its ability to build a proverbial fence around South Florida in the '80s.
Then there are the venues. Unlike most places, few high schools in Miami-Dade County have a stadium suitable to host the crowds for high school games. Parks and stadiums spread across the county host games on Friday nights, and since there aren't enough venues for all the games, Dade County sees Thursday night games, Friday 4 p.m. kickoffs, as well as Saturday afternoon/night games to go along with the occasional Wednesday night matchup.
Football is an everyday part of life in the area.
While a few schools dominated the early history, there are now a myriad of South Florida high school powerhouses that consistently compete for state and national superiority.
Practically every year there are multiple schools from South Florida winning state titles in its various classifications. In 2013, six of eight state champions came from either Dade, Broward, or Palm Beach County. Four of those six came from Dade. Over the past four seasons, Dade and Broward have combined to win 17 of the 28 possible state championships in Florida (Class 2A-7A).
Some teams along the way just accumulate an uncanny wealth of talent. Between Northwestern (2007), Fort Lauderdale St. Thomas Aquinas (2008, 2010), and Booker T. Washington (2013), South Florida has owned at least a share of four of the last eight national championships. 
"It's very important for them to win in Pee Wee football. The neighborhoods are tied into it, friendships tie into it, families feud over it."
—James Coley
The Northwestern team had eight players go to UM together to help comprise the Hurricanes' No. 1 recruiting class in 2008. The two St. Thomas teams fielded such players as Bengals running back Giovanni Bernard, Colts receiver Philip Dorsett, Michigan quarterback Jake Rudock, and Ohio State defensive end Joey Bosa. Among others, Booker T. in 2013 had Florida Gators quarterback Treon Harris and top-end recruits Mark Walton and Chad Thomas, who ended up with the Canes.
That Booker T. Washington team met Miami Central (which had won four state titles in the last five years entering 2015) early in the season in a matchup between the nation's top two high school football teams. Think about it: The top two football schools in the nation at one point were only separated by a seven-mile drive on I-95.
Even more astonishing than all the stars and stacked teams to come out of South Florida are the number of players to go on to have successful careers that weren't highly-touted in their high school days.
Antonio Brown of the Pittsburgh Steelers is the first active player that comes to mind. Disregarded as a recruit coming out of Miami Norland, he ended up at Central Michigan before going in the sixth round of the 2010 NFL Draft. He has since had three Pro-Bowl seasons and in 2014 led the NFL in receptions (129) and receiving yards (1,698). He has a case for being the best wide receiver in the world.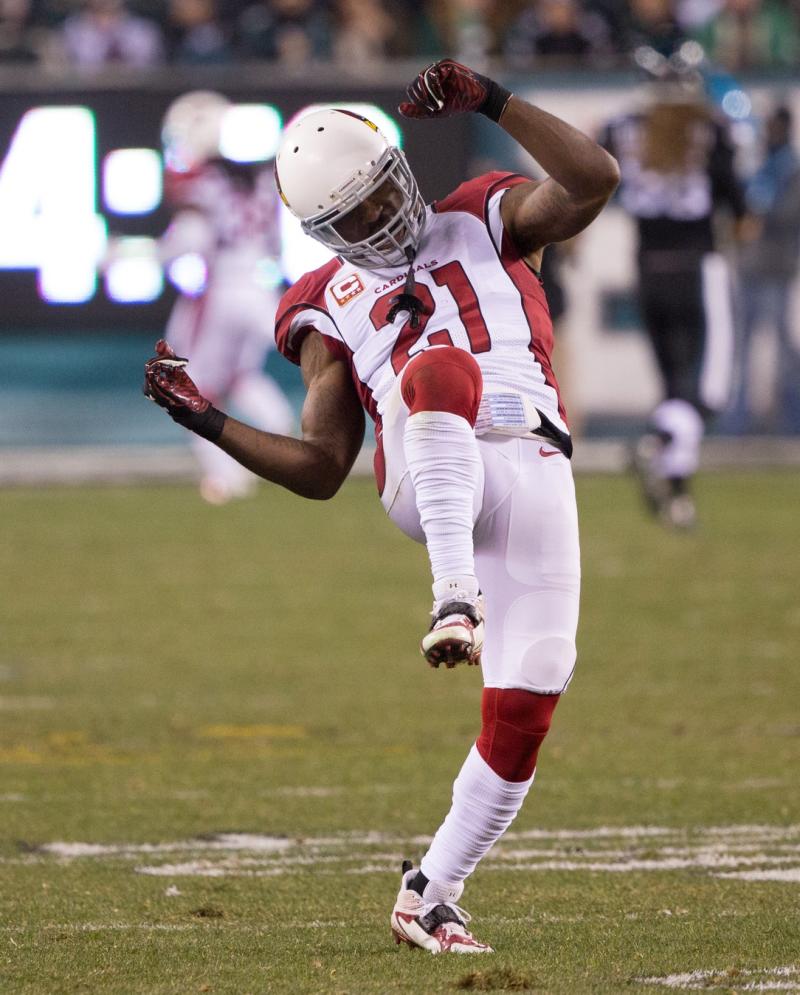 Then there are T.Y. Hilton and John Brown. Hilton, after flying under the radar at Miami Springs, went to FIU (then in the Sun Belt Conference), tore it up, and ended up getting drafted in the third round in 2012 before putting together back-to-back 80-catch, 1,000-yard seasons with the Indianapolis Colts. Brown didn't even go D-I out of Homestead High in the rural gateway to the Florida Keys in south Dade. He ended up at D-II Pittsburg State in Kansas, also went in the third round of the NFL Draft, and in his second season with the Arizona Cardinals is on pace to potentially surpass 1,000 yards.
The greatest recent example, however, is Chad. Before he was ever known as Ochocinco, Chad Johnson, with his six Pro-Bowls and 11,059 career receiving yards, was once a lineman.
That's what he played coming up through Luke "Uncle Luke" Campbell's youth program. And those coming through Liberty City Optimist who prove themselves most deserving usually end up at Central or Northwestern. Johnson had to settle for Miami Beach High in order to play the position he wanted to play. He went through junior college and then Oregon State to ultimately parlay everything into a stellar career—and plenty of antics—with the Cincinatti Bengals.
Far worse than talent that didn't have a chance to shine early, though, is potential that was never realized due to the realities of the city itself. The inner city of Miami is filled with distractions and outright violence that—despite all the benefits South Florida provides in terms of competition and platform to succeed—cause the demise of many talented young men.
When St. Louis Rams receiver Stedman Bailey, who played high school ball at Miramar just north of the county line between Dade and Broward, was shot recently, multiple high school football players in the area voiced concern for their neighborhoods not even being safe enough for a pro football player to return home for a Thanksgiving visit.
Blustein recalls former five-star defensive tackle recruit out of Northwestern, Marcus Forston, who played collegiately at Miami saying he would hear gun shots on his block on a regular basis. He would look to his brother and insist, "We gotta get out of here."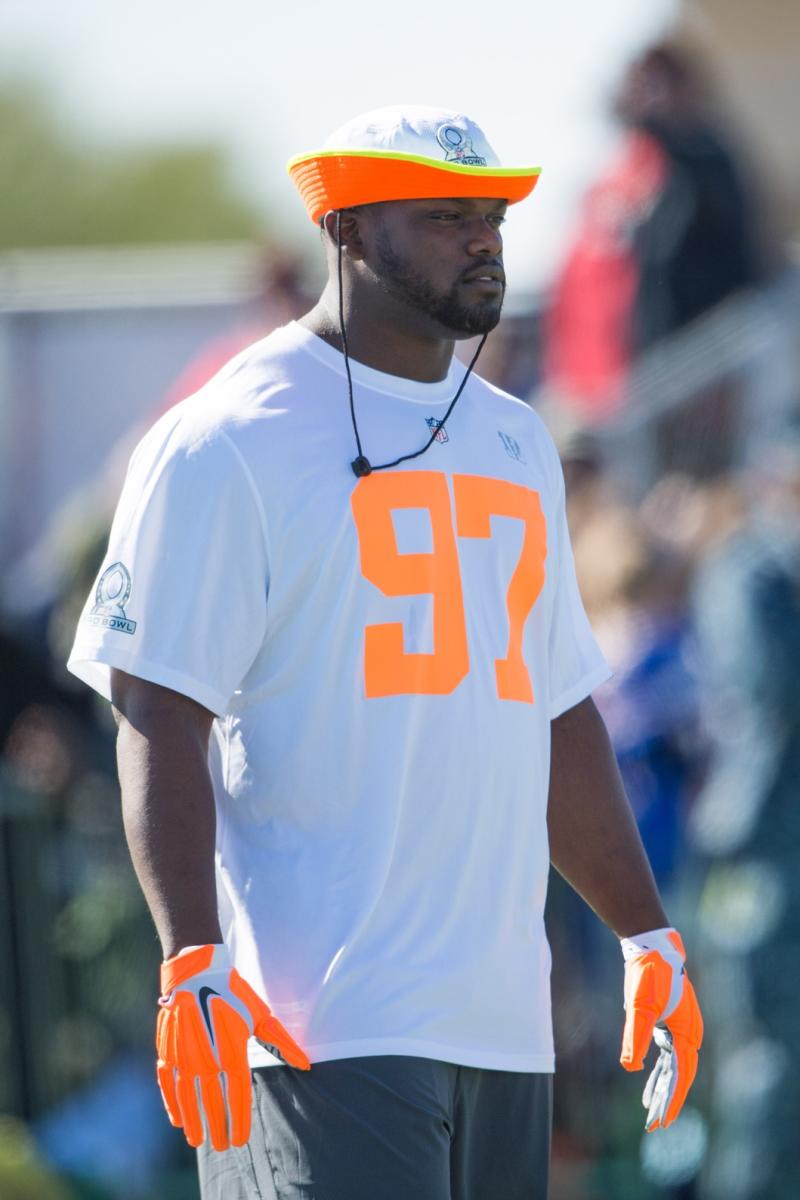 In a recent example of the conspicuous danger of the neighborhoods of Miami—and how local football can get tied into it—gunfire was heard at the end of a regional semifinal playoff game between Central and Carol City at Traz Powell Stadium​ in November. The mystique of the venue is often marred by the reality of being in one of South Florida's roughest areas. Two north Broward County schools were involved in a similar incident this past season when a preseason game between Coconut Creek and Deerfield Beach was also shot up before the game was over.
For many players, it's not uncommon for their entire family to do everything possible to get them to utilize their football talent as the way to "get out."
"You've got everybody invested in it," Campbell says. "You've got mamas, daddies, grandmamas all on the fence. 'Is my son going to be the next Willis McGahee? Is he going to be the next Dalvin Cook?'"
Whereas in many parts of America parents would criticize a youth coach for being too hard on the children, Campbell insists that parents at his park and the other top youth programs in South Florida become most vociferous to argue the opposite.
"You have mamas at our park that will come in the office and complain that the coach ain't coaching their kid hard enough." He quotes them: "'Hey, Coach Luke, this coach you got over here, I need him to be getting on [my son]. I need [my son] to be disciplined.'…'This coach don't know what he's doing. We might need to get us another coach next year.'
"Those leagues and those programs are not recreational programs. They have the best coaching that youth football can offer. The coaches are held to a certain standard as far as their coaching ability because the kids' parents don't want no cookie-cutter coach.
"Ain't no after-school daycare. It's hardcore football."