After suffering a season-ending knee injury in the early part of the 2014-2015 NBA season, Jabari Parker used two symbols as inspiration for his recovery: his hair to represent his growth, and a turtle.
That's right— a slow-moving creature that calculates every single step it makes on earth. But it wasn't the slowness and patience that inspired Parker, an animal lover, to frequently visit this turtle named Onassis  at the Milwaukee County Zoo. Rather, it was the longevity of the turtle's life: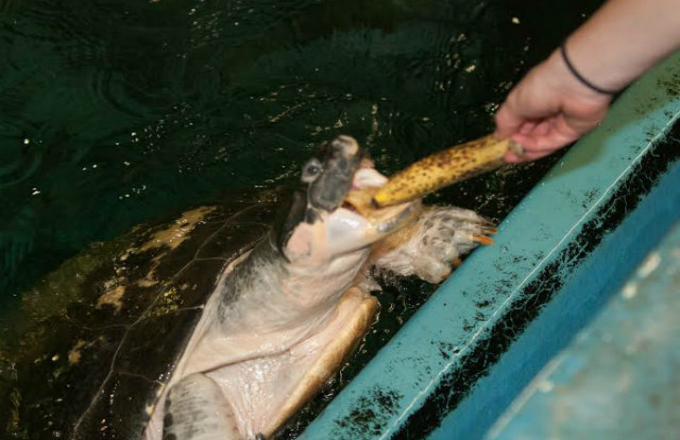 You can read the rest of the story about Parker's adorable, yet weird, affinity and friendship with this turtle here.
Send all complaints, compliments, and tips to sportstips@complex.com
[via OnMilwaukee]