If Conor McGregor can survive a one-on-one fight with The Mountain, he can pretty much do anything.
The UFC interim featherweight champion is in training for his title unification bout with Jose Aldo on December 12th for the biggest MMA fight of the year, and to help him prepare for the bout of his life, he's drafted in the strongest man in Westeros.
McGregor has sparred with Hafthór Júlíus Björnsson, standing at 6 foot 9 inches, who plays the role of Gregor ' The Mountain' Clegane in Game of Thrones. Björnsson is also a runner-up in the World's Strongest Man contest and a professional weightlifter, so he's no easy target.
The Mountain is the most feared man in Westeros.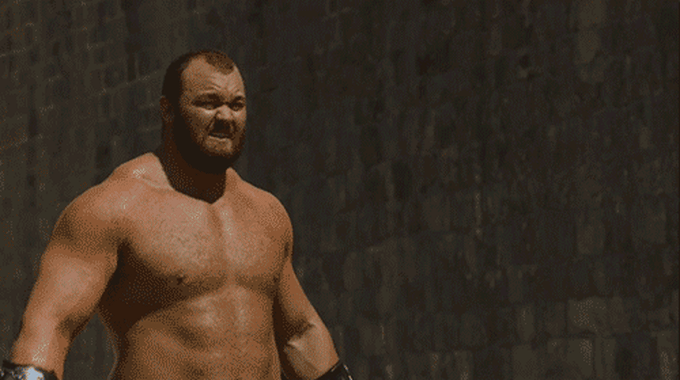 McGregor uploaded a clip of their bout to Instagram with a caption of "Precision over power!"
He's got balls.
[via Instagram]