This is the verified Twitter page of former NASCAR driver Mark Martin.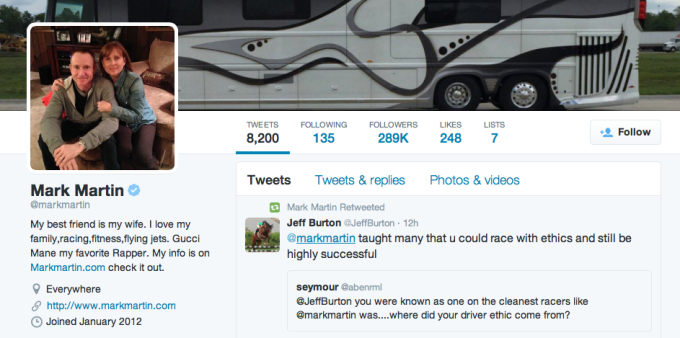 Let's peruse, shall we?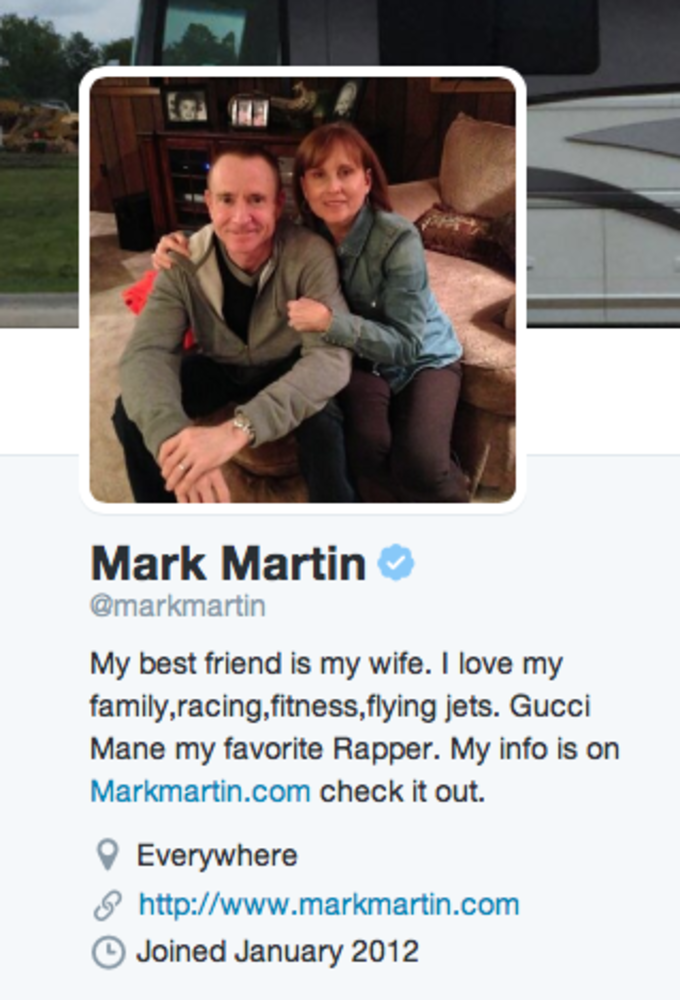 Do you see what we see? Martin pointed out that "Gucci Mane my favorite Rapper" in his bio. Wha—where is this coming from?! And speaking of "where is this coming from," check out how the 56-year-old former NASCAR driver responded when someone told him Drake should be his favorite rapper.
Oh man, oh man. *Drake voice*
Drizzy has always pointed out that he's got a lot of enemies, but even in the NASCAR game? Who would've thought? 
Send all complaints, compliments, and tips to sportstips@complex.com
[via @markmartin]