What's going on today? First, a story about Young Thug, Lil Wayne, Drew Brees, and Matt Ryan. And now, a story about Steve Spurrier…and Lil Boosie?!
Earlier this afternoon, South Carolina quarterback Lorenzo Nunez said that there was no chance Spurrier—who is 70—would have any idea who Boosie Badazz is. And tbh, we didn't blame him for saying it. Does this guy look like a Boosie fan to you?!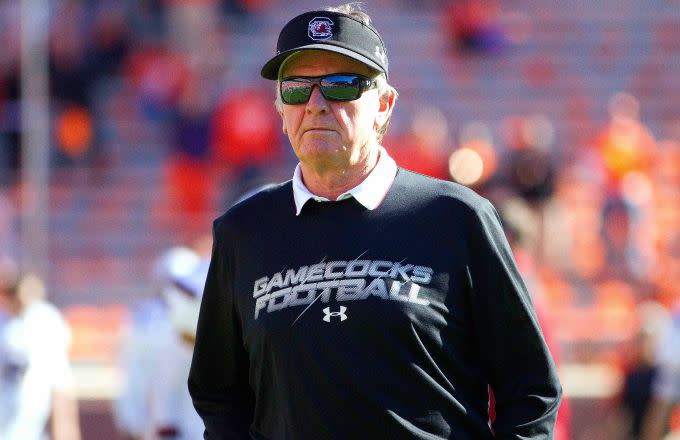 But when Spurrier was asked if he knows who Boosie is by a reporter a short time later, his response was: "The rapper, you're talking about?!"
WHAAAAAAAAAAAAAT?
Granted, Spurrier said he knows Boosie because he heard some of his players talking about him today. But still, that's impressive, Ol' Ball Coach!
Even more impressive is this video that Brian Floyd of SB Nation put together to celebrate the occasion:
Today has been…weird. To say the least.
Send all complaints, compliments, and tips to sportstips@complex.com.
[via SB Nation]