Amir Khan has been on his own personal mission to support the refugee crisis.
The British boxing star has led a seven-vehicle convoy for 2,000 miles from Bolton to the Greek island of Lesbos, delivering food and water to dozens of refugees who had just arrived on the island.
More than 309,000 refugees have crossed the Mediterranean to Greece since the crisis began and Khan – flanked by others from the Amir Khan Foundation – greeted newcomers with bananas and bottles of water.
Khan supplied refugees with tents, food and water.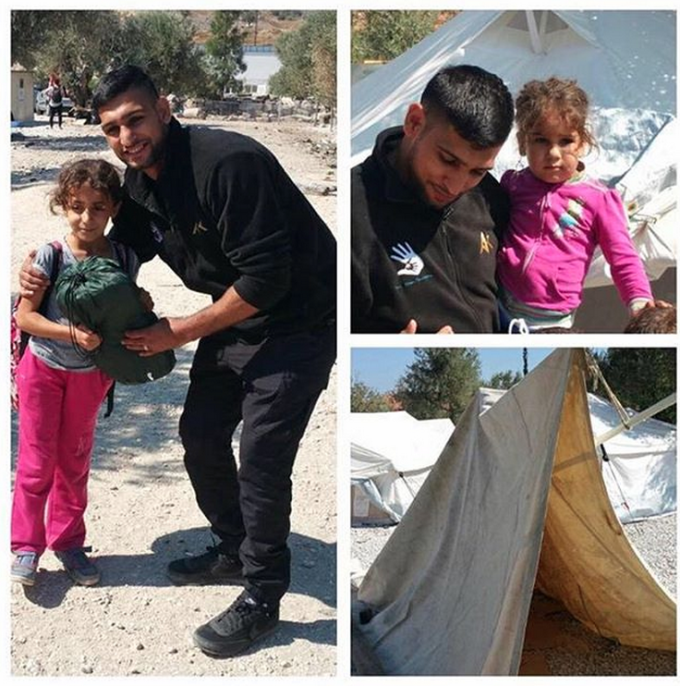 Speaking to Sky News, Amir Khan said:
"There's thousands and thousands of people arriving here, in Greece, just for a safer life and a better life. They need food, they need aid, clothing, they come to this country with nothing.

These people have lost their whole life, they've left everything in their country, they've come here as refugees with nothing in their hand, with hardly any money."
We salute you, Amir. Now, go chase that fight with Manny Pacquiao...
[via Instagram]